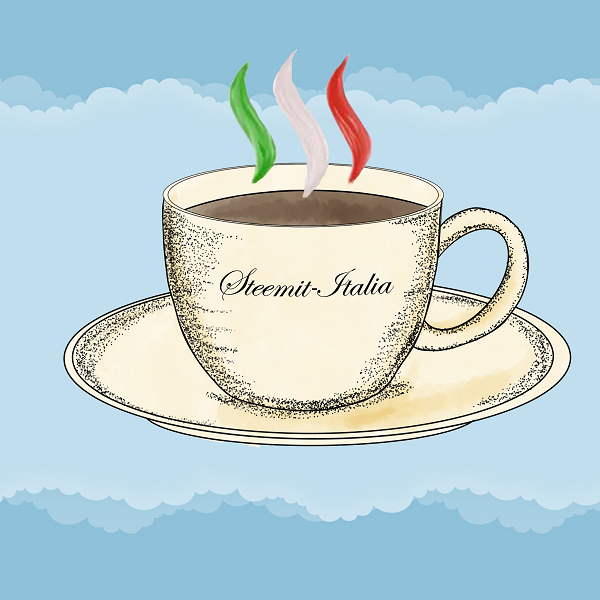 Il nuovo progetto BRIDGE metterà in collegamento gli italiani con le community internazionali!
English text is avaible right below the italian one.
In queste settimane abbiamo lavorato parecchio per cercare di offrire un servizio concreto agli utenti italiani su Steemit. Non siamo tantissimi sulla piattaforma e sopratutto manca un supporto per i contenuti di qualità che sia paragonabile a quello dato dalle community internazionali. Quasi tutti i giorni ci troviamo davanti a diversi contenuti di altissima qualità su viaggi, cucina, sport, arte, artigianato e cultura in generale, scritti magari anche da appassionati o specialisti del settore, che purtroppo non vengono premiati in maniera adeguata. Capita troppe volte che questi talentuosi autori abbandonino Steemit, scoraggiati dal fatto che tanto impegno non venga in qualche modo premiato come si deve.
Il progetto BRIDGE nasce con l'obiettivo di riuscire a promuovere i contenuti di alta qualità prodotti dalla community italiana, all'esterno di essa: a tutti gli effetti, Steemit Italia sarà un ponte tra gli italiani e la community internazionale.
Gli attori di questo progetto sono tre:
Gli autori dei post, il cui contenuto, se valido, sarà sottoposto al vaglio della community internazionale ;
Steemit Italia, che si occuperà della traduzione e della condivisione e/o pubblicazione dei post tradotti in specifici canali concordati con le community che collaborano;
La community internazionale, che supportando una determinata categoria di post, premierà il contenuto che ora è tradotto ed adattato in un'altra lingua.
L'autore, in poche parole, non dovrà fare assolutamente nulla se non dare l'autorizzazione a tradurre e pubblicare, a volte su un profilo diverso, il suo contenuto.
Steemit-Italia si occuperà di individuare la community per la quale il contenuto proposto può essere premiato, lo tradurrà, adatterà e lo condividerà sui canali specifici decisi al momento dell'apertura della collaborazione.
Al payout del post in questione, in base al tipo di collaborazione instaurata, l'utente verrà premiato con parte del premio che verrà utilizzato per pagare il lavoro di traduzione, adattamento e gestione dell'elaborato.
Gli obiettivi del progetto BRIDGE sono:
Diffondere i contenuti prodotti da autori italiani nella community internazionale, facendo conoscere cucina, arte e storia tipiche del nostro belpaese;
Aiutare nella crescita del proprio account steemit gli utenti italiani: non solo gli autori, ma anche i traduttori, manager, revisori che partecipano al progetto;
Accrescere l'account di Steemit-Italia in maniera da aumentare il premio del trail del progetto;
Invogliare gli utenti a migliorare la qualità dei contenuti in maniera da ottenere ricompense più sostanziose;
Collegare italiani alle community internazionali, abbattendo le battiere linguistiche.
Annunceremo a breve le prime partnership ed i dettagli su come partecipare e promuovere i propri contenuti.
---
---
In last weeks we worked hard trying to offer a real support to all Italian users on Steemit. There are not so many Italians on the platform and we lack a proper rewarding program for high quality content with prizes that are comparable to ones given by the international communities. Almost every day we can find exceptional content about travels, food, sport, art, artisanship and culture, written by amateurs or professionals that does not get the deserved reward. It happens too many times that these skilled authors leave the Steemit platform because their commitment is not rewarded fairly.
Our BRIDGE sub-project was born with the aim to promote high quality content from Italian authors just outside Italian community: our leading project, Steemit-Italia, will act as a "bridge", between Italians and international community.
Project BRIDGE will have three main actors:
Authors will publish their content as they would do normally. If their content is good enought,it will be proposed for an international vote;
Steemit Italia, will deal the translation, adaption and publishing/sharing part;
The international community which is supporting a specific kind of content, will reward the posts that now are adapted and translated in a well-written English.
The author, in other words, does not need to do anything to get and extra reward from his contents except giving the authorization to translate, adapt and publish his content (sometimes on a different account).
Steemit-Italia will identify communities for which the translated content is susceptible for voting and It will translate, adapt and share the text on a specific communication channel created with the specific partnered community.
At post pay out, depending on the partnership deal, the authors will be rewarded with a part of the total prize, while the other part will be paid to translators, reviewers and managers that followed his post.
To summarize, project BRIDGE objectives are:
Spread Italian contents in the international community while writing about food, history, art and travels about Italy;
Help Italian steemians to grow their accounts: not only authors but also translators, reviewers and managers that are involved in the project;
Increase Steemit-Italia steem power to making its trail more valuable and to give bigger reward to more users;
Motivate users to write top quality content in order to get an higher reward;
Connecting Italians to the international community overcoming the language barrier.
Soon we will announce first partnerships and all the details to start cooperating in this project!
---
Cliccando qui potete acceedere al server di discord ufficiale!