Steemit-Italia Editoriale #2 Speciale Natale (ITA\ENG)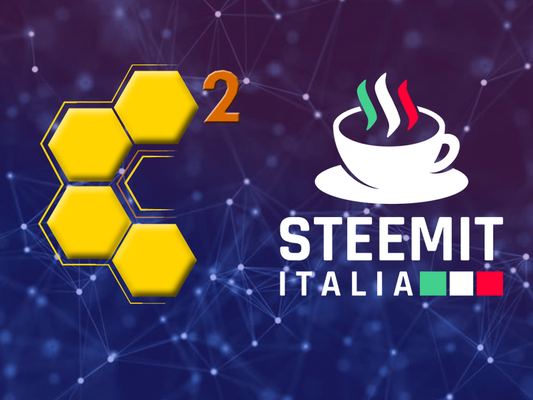 ---
Oggi è il giorno di Natale! Cogliamo il momento per farvi i più sinceri auguri di Natale, sperando che possiate leggere questo post tra una chiacchiera ed un altra durante il pranzo di Natale! L'editoriale di oggi sarà dedicato proprio a questo giorno, sperando che possa trasmettervi qualcosa che renda speciale questo periodo. Ancora auguri dallo staff di @steemit-italia e di @c-squared! Buona lettura!
---
Since today it's Christmas, we would like to wish the best to all staff and readers of Curation Collective community. We will also translate and adapted the below post to make everyone enjoy the reading! Happy Christmas!

---
Un canto natalizio
Il tempo passa per tutti e le cose, inevitabilmente, cambiano. Ricordo che da bambino i giorni delle feste erano caldi chiassosi: tavolate con più di 50 persone, tutti parenti (si la mia famiglia è numerosa), che si riunivano nell'immenso salone di pranzo dei miei nonni. Il Natale da bambino è poco più di una festa in cui si ricevono i regali e si mangiano tantissime leccornie, crescendo però tende ad acquistare sempre più nuovi significati. Pensate alla prima esperienza amorosa: il Natale diventa importante perché avete l'onere di acquistare il "regalo di Natale" per la vostra compagna/compagno. Pensate a quando vivete lontano dalla famiglia, e allora il Natale diventa occasione per ritrovarsi assieme. O ancora, questo giorno diventa importante per celebrare uno dei giorni più importanti del cristianesimo, la nascita di Cristo. Che il Natale abbia come significato quello di stare con la famiglia e le persone a noi care, ci viene propinato ogni volta da diversi saggi, riflessioni e anche da tantissimi film. Oggi però, voglio aggiungere un altro significato a tutto questo.
Tantissime famiglie, con il tempo si "rimpiccioliscono". Durante l'anno, ognuno tutela i suoi interessi, nascono litigi nel parentado, i rapporti si deteriorano. Durante le feste, se ci sono alcune persone, altre non partecipano alle tavolate; i figli, lontani e anche loro con prole, festeggiano talvolta con la "loro" di famiglia; i genitori separati costringono i figli a dividersi durante un periodo che dovrebbe significare l'opposto.
Il messaggio che voglio trasmettere è di fermarsi ad osservare e riflettere. Guardate il volto di vostro padre, che nasconde sotto il sorriso la stanchezza di una vita passata a costruire il vostro futuro. Guardate il volto di vostra madre, mentre prepara le pietanze e pulisce casa, la più instancabile delle lavoratrici. A Natale festeggiamo la Natività, ma vi siete mai chiesti cos'è la Natività? É solo la nascita di Cristo? É davvero questo il senso? Per me, è lo sforzo che due persone, padre e madre, hanno compiuto per dare alla luce una nuova vita e farla crescere. D'altronde, siamo ciò che ci trasmettono i nostri genitori. Una stalla, un bue ed un asinello, ma anche un padre ed una madre che hanno fatto di tutto per dare calore alla nuova vita.
Se mi chiedete cosa significano per me questo periodo, è questo: la celebrazione di due persone che hanno dato tutto per me e che continuano a farlo ogni giorno, nei piccoli gesti. Usate questi giorni per godervi le uniche persone che vi amano incondizionatamente. Alcuni non sono fortunati: usate questi giorni per ricordare i vostri cari e amare quelli che, se anche non sono i vostri genitori, sono dei punti fermi nella vostra vita. Se i vostri genitori sono lontani, chiamateli, ditegli che gli volete bene. Se avete litigato con loro, mettete da parte l'orgoglio e anche se avete torto, chiedete scusa, vi apriranno il cuore.
Per capire quanto siete amati, serve attenzione: non è importante notare quanto è grande o costoso il regalo che avete ricevuto, ma i piccoli gesti che le persone care fanno per voi. Le cose più stupide e più noiose, ma che fanno per voi, sono le più importanti, richiedono amore e dedizione. Come è scritto nel Piccolo Principe, "l'essenziale è invisibile agli occhi" .
Approfondimento a cura di @cryptoitaly
---

---
A Christmas Carol
The time passes for everyone and things inevitably change. I remember my childhood were Christmas holiday days were "hot and noisy": a table with more than 50 relatives (yes, my family is huge), who gathered in the large dining room of my grandparents to eat the craved Christmas food. Christmas day for a child is just a party where you receive gifts and eat a lot of goodies, but as you grow up, it start to buy more and more new meanings. Just think about the first love story: Christmas day become important because you have to carefully choose the first "Christmas gift" for your beloved one. Or just think about when you live far from your parents and then Christmas day become an opportunity to get together again. For religious people, this day is important to celebrate one of the most important days of Christianity, the birth of Jesus Christ. If we think about it, the meaning of Christmas intended as being with the family and the people we love is actually suggested in so many writings, books and films. Today, however, I want to add another meaning to all this.
Many families, as time passes, get "smaller". During the year, everyone follow his own interests, so conflicts may rise in the family and relationships deteriorate. During the holidays, sometime it happens that if there are "some" people, "others" just won't participate at the party. The son who is far away and with his own children, celebrate with "his" new family; divorced parents also force their children to split time during a period that should mean the opposite.
The message I want to sent is to stop and observe and reflect. Look at your father's face, which hides the tiredness of a life spent building your future under a smile. Look at your mother's face as she prepares the dishes and cleans the house, she is the most untiring of the workers. During Christmas we celebrate the Nativity, but do you ever wondered what the Nativity is about? Does it represent only the birth of Christ? Is this really the true meaning? As for me, now that i'm no more a child, the Nativity is the effort that two people, the father and the mother, have done to give birth to a new life and make it grow doing the best for him. And that's true, because we are what our parents transmit to us. The story tell us about a stable, an ox, a donkey, the three kings, the angels... but there also a father and a mother who have done everything was possible to keep warm their new child.
If you ask me what this period means to me, it's the celebration of two people who have given everything to me and who continue to do it every day, in small gestures. Use these days to enjoy the only people who love you unconditionally. Some people are not so lucky to have their parents: then use these days to remember your loved ones and to love those who, even if they are not your parents, are firm points in your life. If your parents are far away, call them, tell them that you love them. If you have a fight with them, put aside your pride and even if you are wrong, make apologize: *they will open their heart to you. *
To understand how much you are loved, you need to be a careful observer: it is not important to note how big or expensive is the gift you have received, the true love is in the small gestures that loved ones do for you. The most stupid and boring things that daily are made for you are the most important one, because they require love and dedication. As written in the Little Prince by Antoine de Saint-Exupéry, "the essential is invisible to the eyes".
Written by @cryptoitaly

---
Prenditi del tempo per leggere anche le precedenti edizioni del nostro editoriale, dove raccogliamo diversi articoli d'opinione approfondendo i temi trattati dagli utenti durante la settimana con i loro post!