For this weeks SIC I decided to share with you one of my favourite summer sandwiches, apart from being insanely delicious I find that they boost my energy when eaten mid afternoon when my energy levels tend to crash. The main ingredients are grown locally and are in season right now, what I call, high quality ingredients. Hoping that you all enjoy the recipe.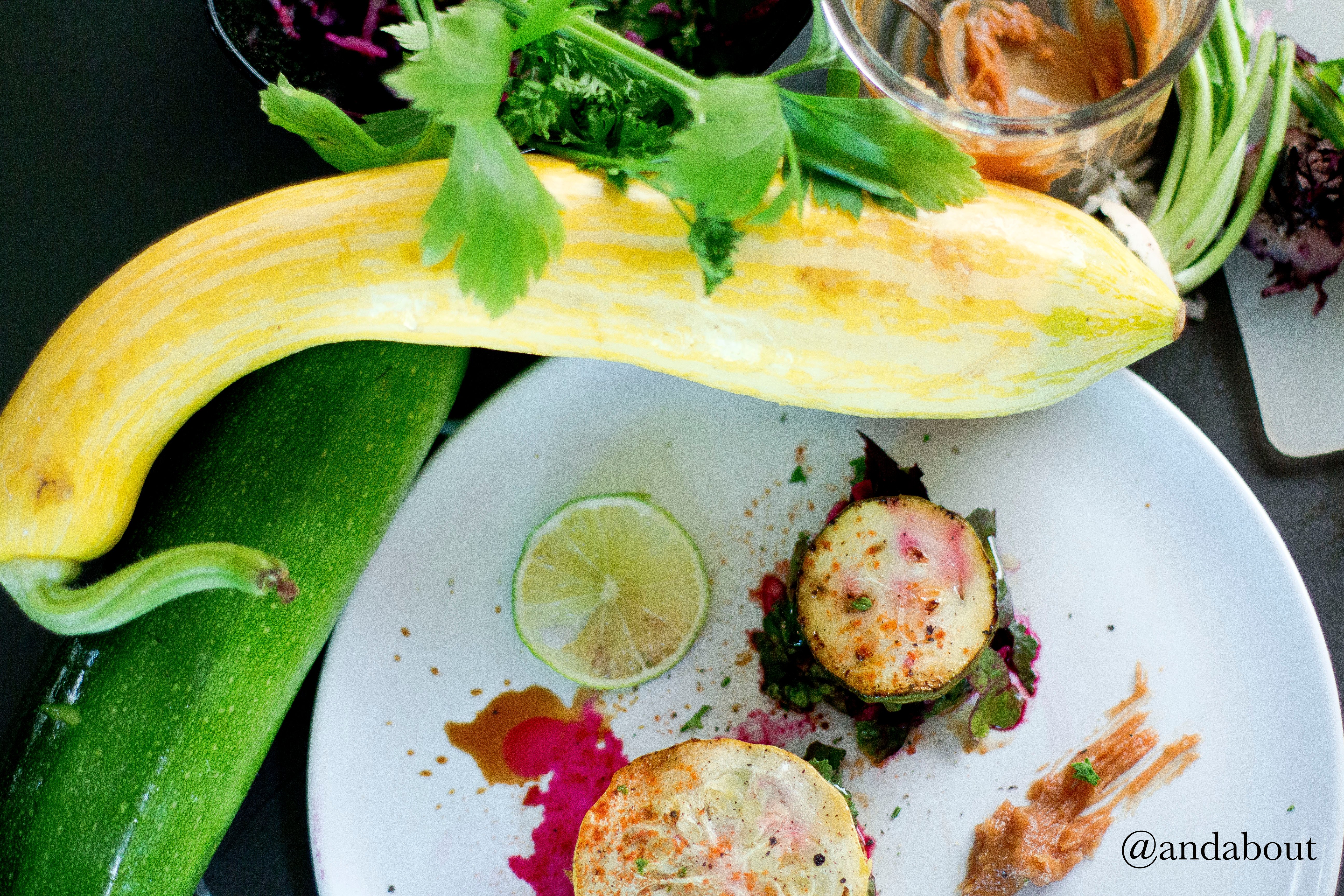 -------------------------♥-------------------------
Raw Salad
Salad Turnips and their greens
Beetroot
Parsley
Celery leaves
Apple cider vinegar, salt and pepper
Thinly chop turnip greens, parsley and celery leaves.
Grate beetroot and turnips.
Mix all in a bowl and season it with apple cider vinegar, salt and pepper.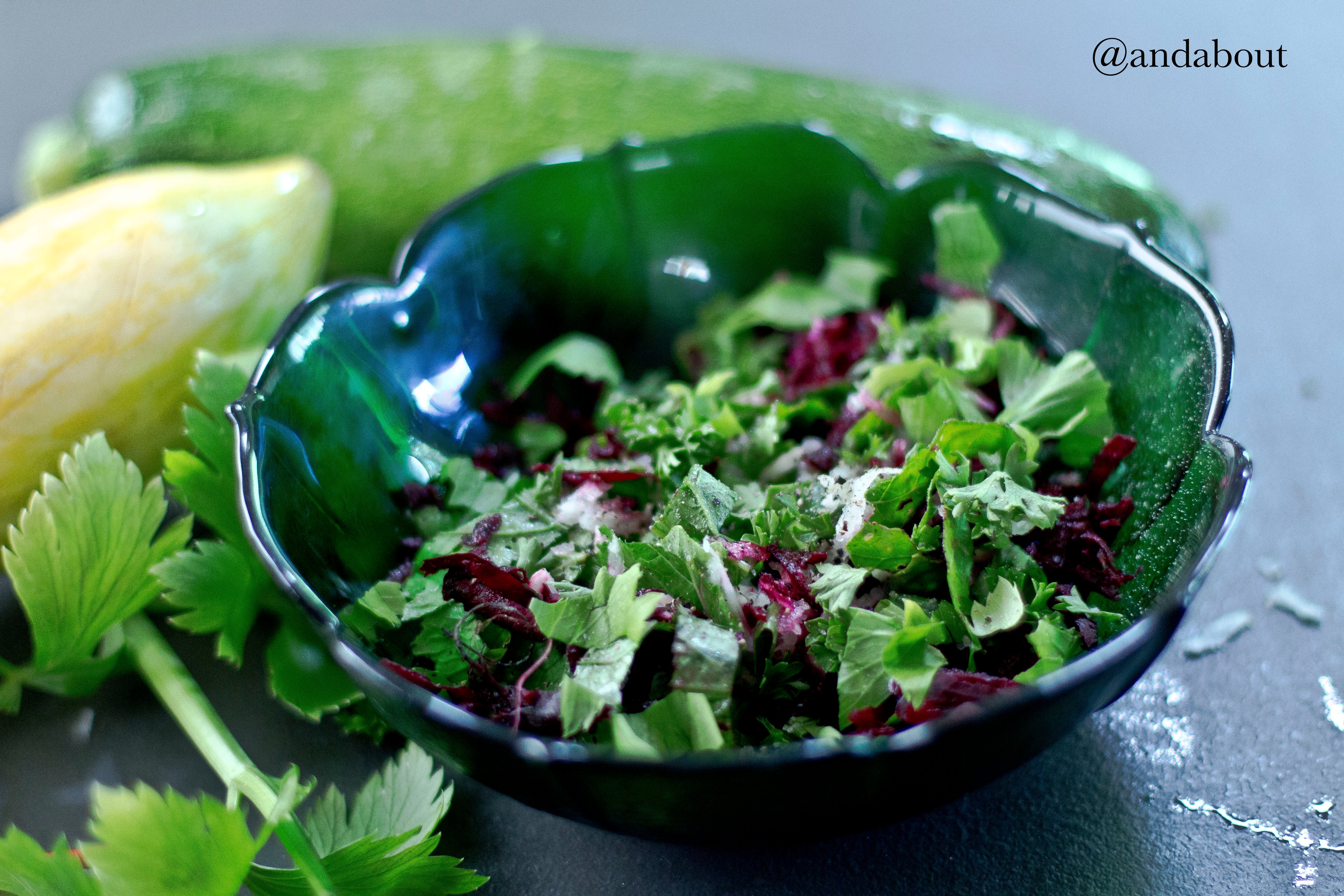 Peanut Butter Sauce
Peanut butter
Maple syrup
Hot sauce
Dash of water
Mix all the ingredients.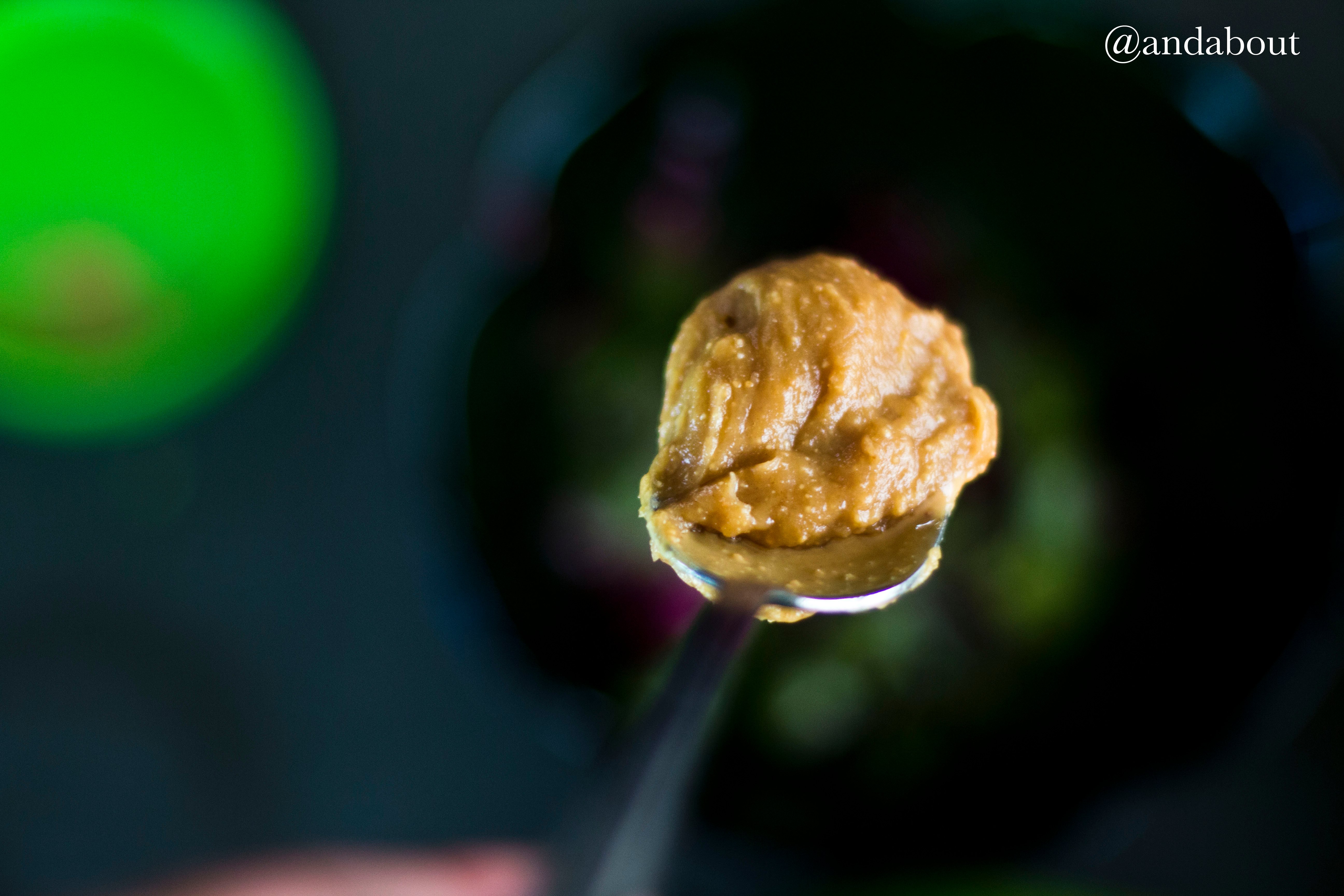 Zucchini And Summer Squash Slices
Zucchini
Summer squash
Lime
In an iron cast pan, lightly crisp Zucchini and summer squash slices in lime.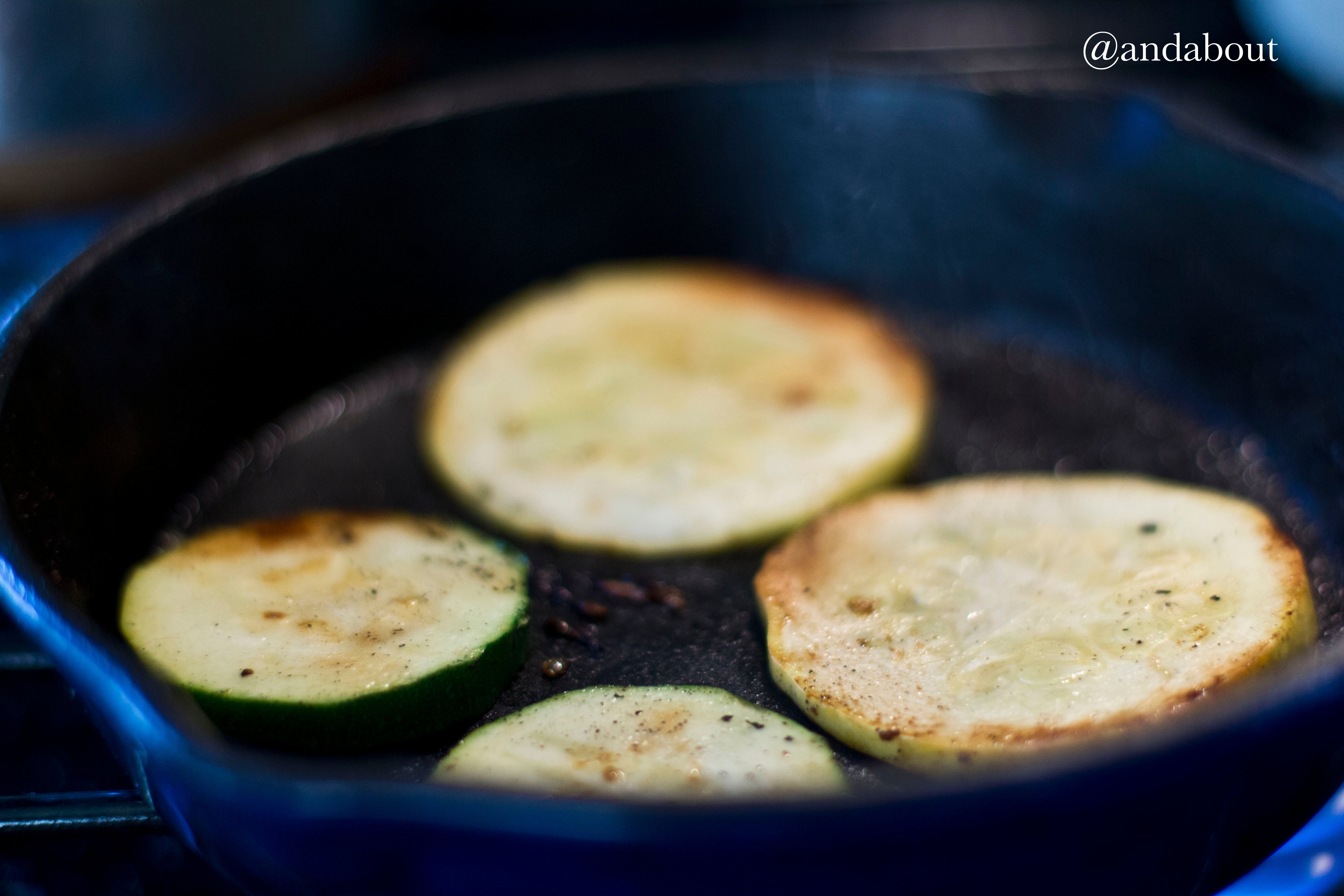 In The Making
In between the slices add peanut sauce and the raw salad, top it up with a dash of tamari, roast sesame oil and cayenne pepper.

YUMMY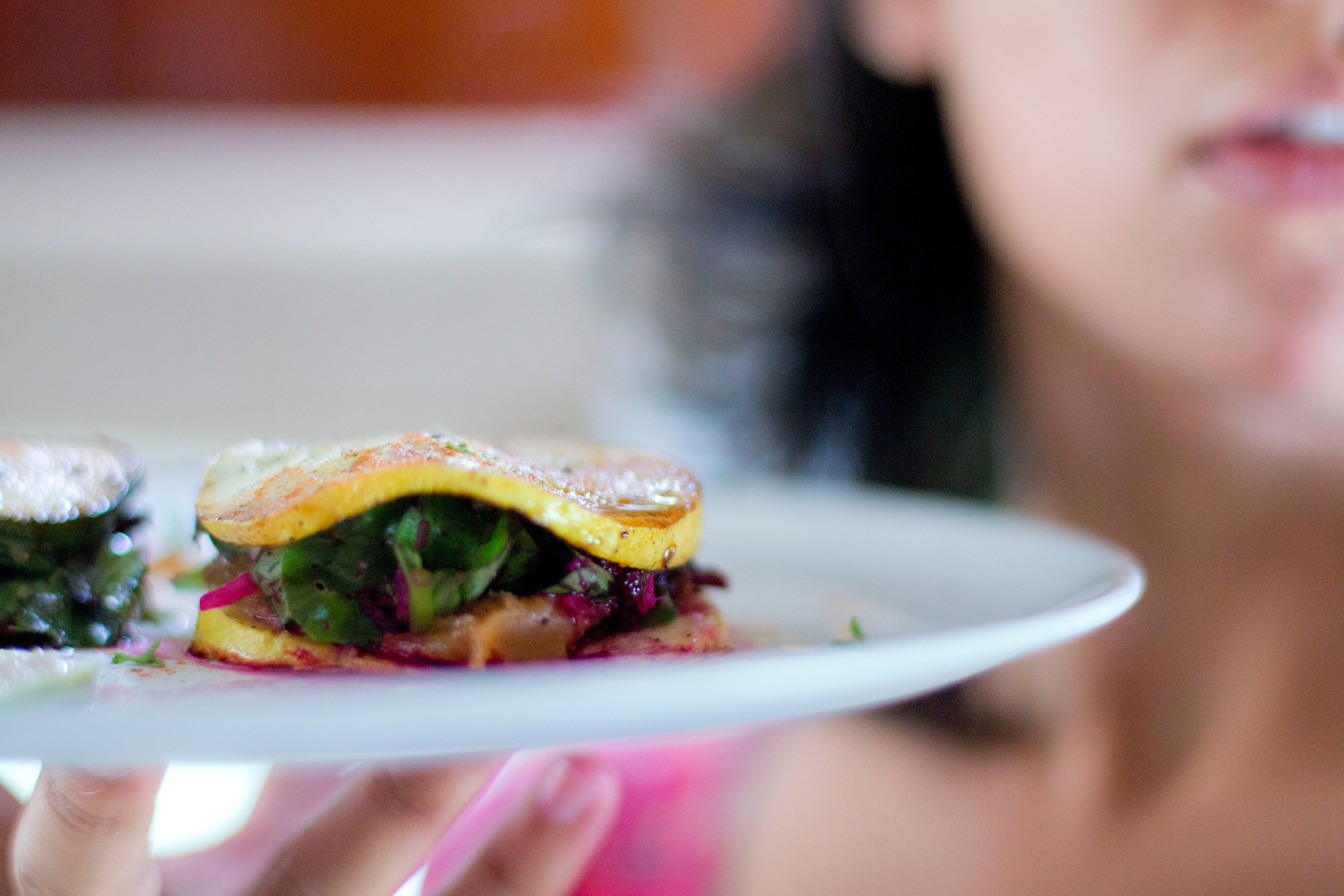 Ready to be served
Thank you all for taking your time to read.
I want to highlight @progressivechef, who initiated this competition and also the following steemians: @donkeypong,@canadian-coconut and @sjennon, they have been supporting this competition.
Blessings, love and light!