[Steemit Hunt] Fruux - Hosted Contacts, Calendars, and Tasks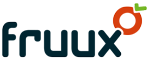 Fruux https://fruux.com offers hosted #contacts, #calendars, and #tasks. It syncs to devices using open protocols on your desktop and smartphone.

Pricing
Fruux has a #freemium pricing model. It starts at free for individual users, and allows for syncing between 2 devices (e.g. desktop and smartphone). Individuals can upgrade to Pro at € 4/month, or you can get a Team plan for € 20/month that includes 5 team members.
Company
The company is based out of Münster, Germany and has been around since 2007. Read About page »
API
Fruux is based around the open CardDAV and CalDAV standards. They have full documentation around their API »
Reason for Submitting
I was looking for alternatives to Google or Apple for sharing and syncing basic data. I currently use Google Apps for Domains for email/contacts/calendaring but am considering moving off of Google. I am testing fruux now. Can anyone else recommend similar (hosted) tools for contacts & calendars? I don't need team features, so it needs to work for single users.
---
STEEMIT HUNT: Submit your own post using the #steemit-hunt tag. Join the Steemit Hunt background discussion