Invitation to the "1on1 talks" / Celebrating 1 year of #steemit-austria Saturday 28.04.2018
Let's meetup, lets have a talk! On this Saturday 28th join us to celebrate 1 year of #steemit-austria at Cafe Monic!
Face to face communication is the most true and influential human interaction. It makes 100% of communication possible, including, mimic, gestures, presence, such as aura, voice, sounds and spoken language. These are all components and manners that humans are capable of and when we just chat with somebody on messenger, or here on steemit via the comment section or even within traditional meetups, you don't get the 100% as long as you are not in an engaged conversation with someone.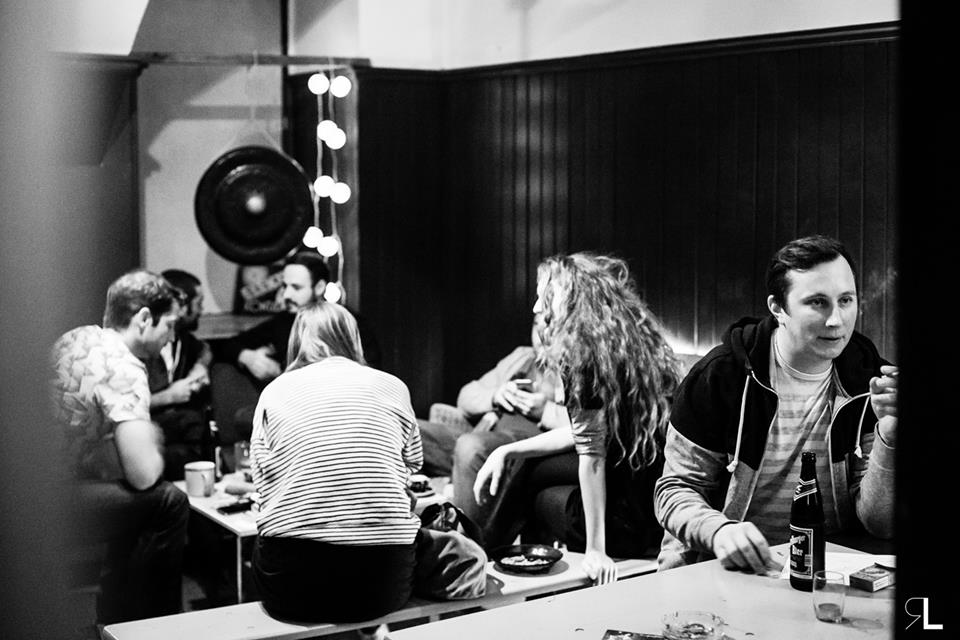 Credit: http://www.richardluerzer.at/
You can use the eyes, the ears, the noise, you can use all your senses to perceive the full message and create your own reality on what is happening and build on it together. - Out of a 1on1 talks talk with @manncpt.
That is why the 1 on 1 talks are really important:
to recognize the individual and give the access to meet another person to the same level in a format which help and is made on purpose to network. It helps specially people who are more shy or even introvert to connect. The setup is make for that, this is the special thing.
There is always a possibility to have a one on one talk with anybody, but it can appear as non accessible for a number of reasons.
In a city such as Vienna, as well as in a community such as the Austrian community everything is possible, but it is not easy to understand how and where to start, or where or to whom to ask for support.
As you might have experienced yourself, interesting people are often busy within their circles and even if they are open, do not appear so easy to engage with for a conversation and it is not the same within a group or just within 4 eyes. So when you are creative, entrepreneur or if you are just passionated steemian or curious how to get in personal contact with the people who can inspire or effectively support you?
The cafe Monic is perfect for this because there is 8 possibilities of setup for one on one talks, and experience 8 kind of situations.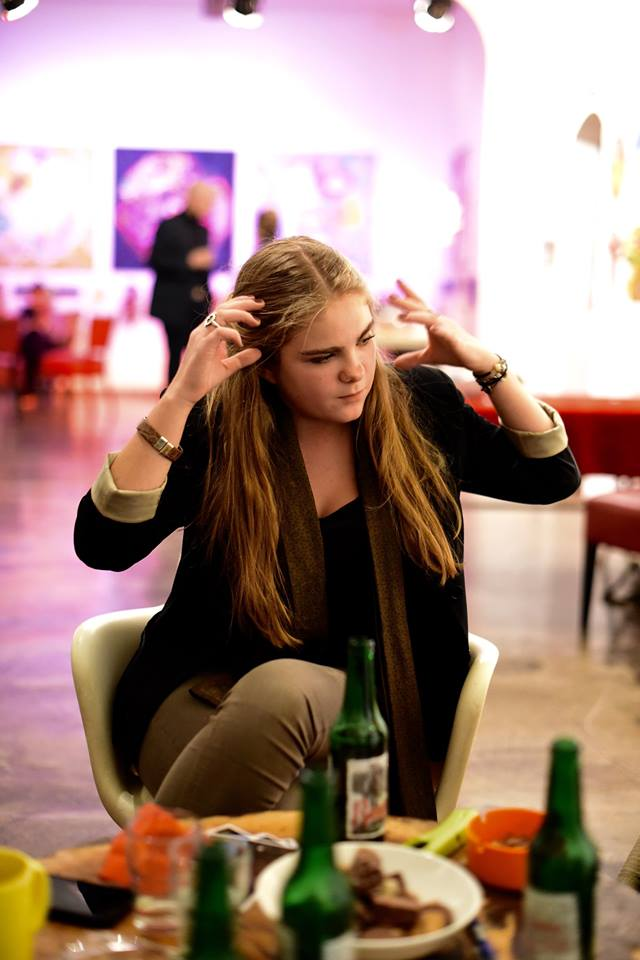 In the past we held 1on1 talks at
Gallery Nuu in December 2015 as well as in April 2016
Vronihof in December 2016
Hug Inn Vienna All the year 2017
@Frameworks from 2018
and now we will have at cafe monic in the 6th distric of Vienna!
On the left, Smaranda at #WhatNUU - 1on1 is a series of conversations with scientists, writers, entrepreneurs, film-makers, journalists, philosophers and artists. The idea of this event is to provide a network touchpoint for newcomers as well as to strengthen the connections between guests of the 1st Symbiosium.
---
This time it will be with the steemians to celebrate the 1 year of the #steemit-austria and the two years of the steem blockchain!
---
Steemit meetup community project proposal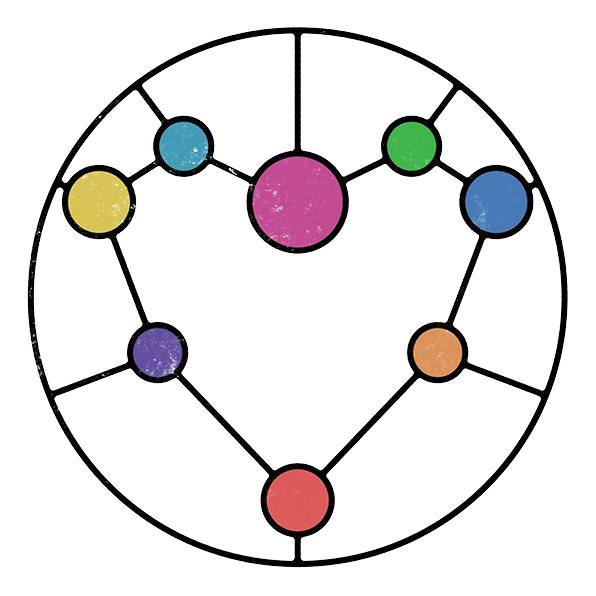 Source:
http://opt2o.org/projekte/1on1-talks/
One and one talks are a free event series initiated by @manncpt and organized by @opt2o with the aim to enable and empower citizens to exchange face to face.
It is with the idea to create a home like environement to make the guest in a comfort zone in whic they can feel expressing themself and exchange.
The consitnuous reflectivity
The basic for a continuous reflexion process at the individual and collective level.
After the exchange and the reflexion, there is more consciousness to take a descision.
The results are the foundations for the reality on which we can effectively co-create and build on together.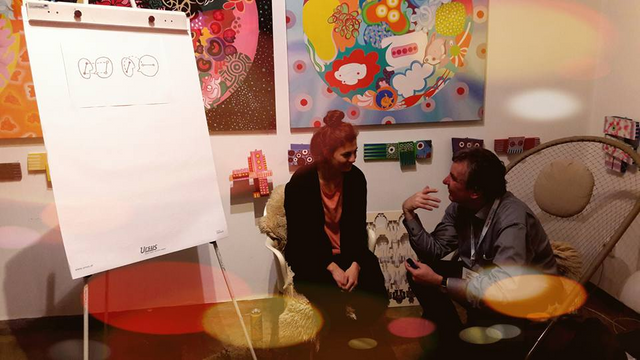 One on one talks event serie has been inspired by the reflective constructivism white paper by @manncpt.
(Mann 2013: S.28) "Die Realität und das Internet- Eine reflektierte Konstruktion von Wirklichkeit".
Invitation

When?
April 28, 12:00 up to April 29, 3:00
Where?
Gumpendorfer Str. 69
Wien, 1060 Österreich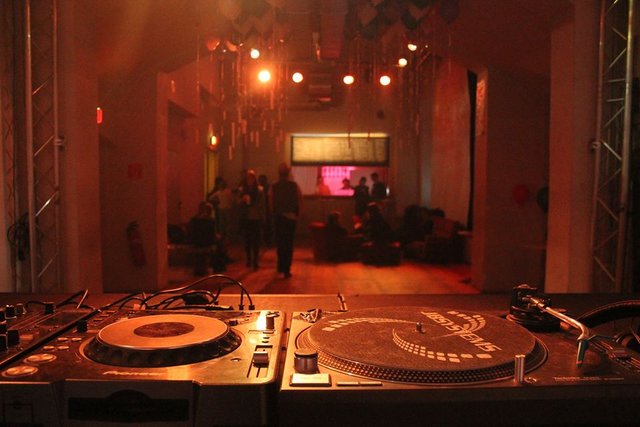 I am looking forward to see you there! Thanks again @manncpt for the work you are making behind the screen and time of reviewing my articles!
With a lot of love,
Jean