On Thursday my mission was to document @PennyFoxme's ecological program with Barbora @blocklaw from the other student group. We went to some sort of café with natural grown resources, I ordered soup and we a met an older lady called Elionore who showed us how to make christmas decorations from plastic. I documented the process.
We were driving with the subway to the café where the recycling workshop was organised with @steemworldtrash. We borrowed some decorations and used them for the following photos: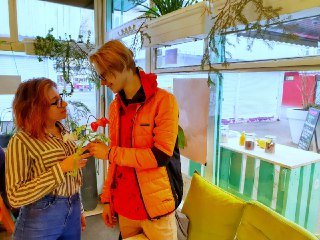 A plastic flower decoration is the perfect gift for a woman.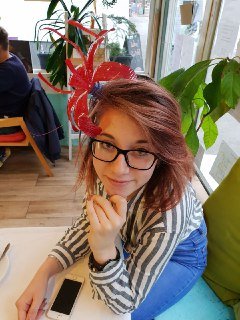 Fancy Girl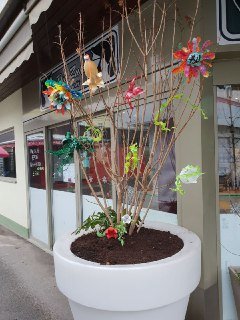 Christmas tree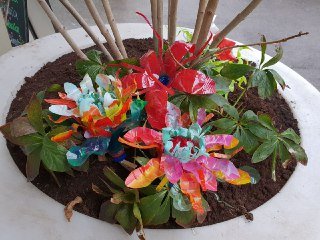 Jungle in the winter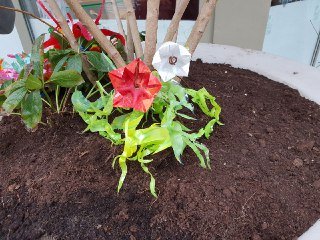 Spring is Far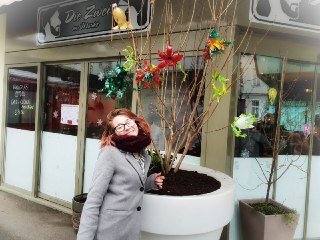 You look great when you smile.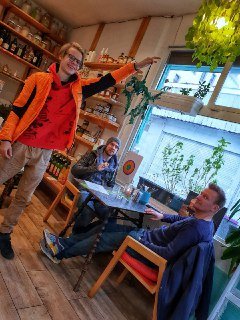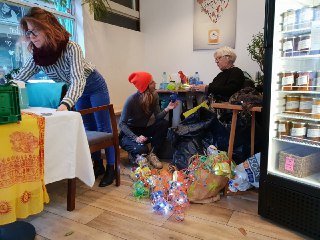 Plastic recycling workshop with Elionore.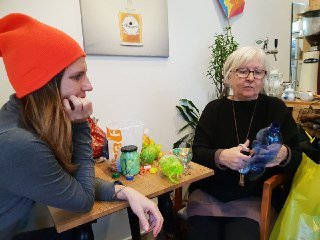 So after we took these photos we had two hours before the demonstration of the opposition started which we also intended to document. So I took a shower, best thing I could have done.
After we arrived with @manncpt I was shocked (in a good way), there was a guy waving a flag, people were uniting to make something bigger than themselves, it was really nice energy going through those people. In my town in Czech republic people wouldn't do such thing of fighting for a common goal like protecting the environment rather than just looking on themselves. It was inspiring.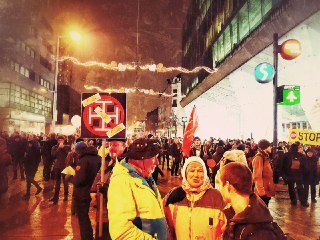 I learned a lot today, especially how to view people.
Thank you for your attention and support!