Who Do I Follow on Steem and Why? A @theycallmedan Initiative.
I am writing this post as part of @theycallmedan's initive, to discuss who I follow and why on Steem.
I read his post two days ago, but I have been procrastinating on participating until now!!
In that post above(which I advise you to read) he asks us Steemians if there are any people here on Steemit who have made us laugh, changed our lives or just left any impact on us.
I am the pioneer of Steemit in Uganda and I am still around hehehee.
In my almost 3 years' journey here I have met very many generous Steemians who have left an impact on me and the whole Uganda Steemit community.
There are really many people who have left an impact on me and I will list a few, in no particular order.
People Who have left an Impact on Me(and Steemit Uganda)
1. Achimmertens
He is a German Steemian I actually met when he was on holiday here in Uganda.
He is the only Steemian I have met from another country hehehe.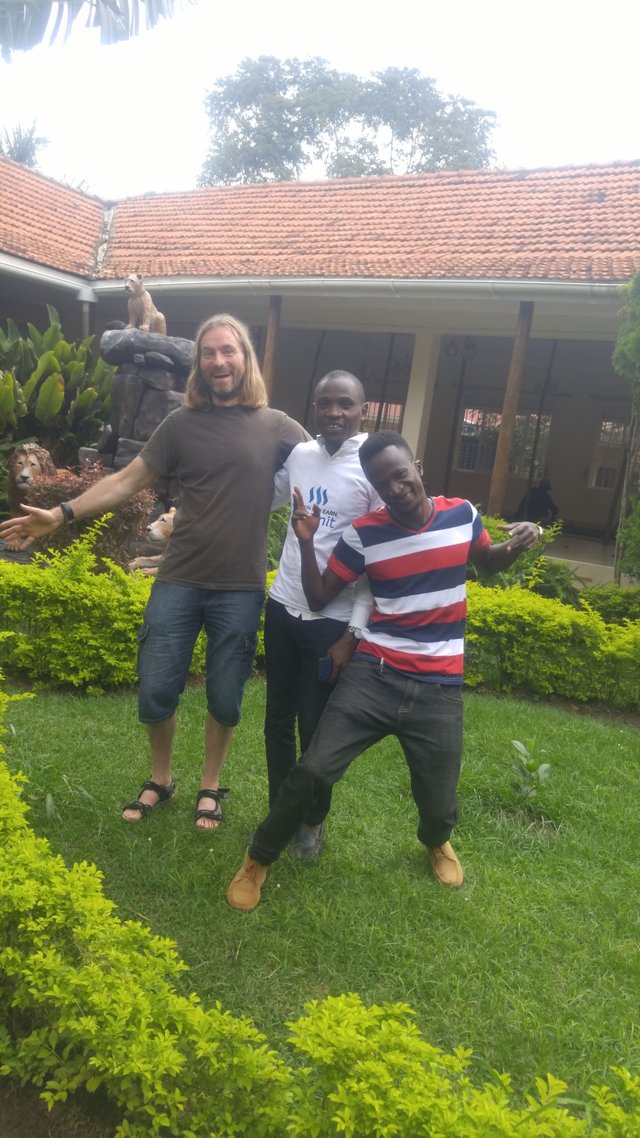 Image Source
In the photo above is me(in red T.shirt),@yohan2on(Steemit white shirt) and the man himself @achimmertens
This photo was taken 2 years ago when we met up and struck a partnership that is still ongoing
You can read the post where he promised and indeed has been sending support to promote Steemit in Uganda.
He has really left a big impact in team Uganda, though the activity on the Uganda team has declined, I still represent though.
He is really a cool guy with a big heart for giving.
I can talk a lot of stuff about him by writing many pages hehehe, but I will stop here.
To show continue his support on team Uganda, he started a charity condenser called Nobel
The charity condenser is not only for team Uganda but for the whole Steemit. I guess he started it for the love he had for Uganda.
Thanks, @achimmertens and for the time we spent together when you were in Uganda, I really appreciate.
2. Stephen Kendal
This is another person I follow here on Steemit and almost all social media channels.
This gentleman here motivated me when I just joined Steemit.
He pioneered the Promo-Steem tag and his enthusiasm forced me to start Promo Steemit activities here in Uganda.
He really supported us in the form of upvotes, designs for social media. He promoted Steem to the Uk and I had no option but to do it in Uganda.
If you google search for Promo Steemit Uganda, you will read countless articles of our activities 2 years ago. He has also inspired me to keep posting daily on Steemit.
Stephen Kendal @stephenkendal is among the few Steemians who have kept posting over two times daily on Steemit irrespective of the bear market, he has never felt the bear market hahaha.
The Steemit Inc team should pay this guy because of the way he markets Steemit, especially on Twitter. He tirelessly promotes Steem, Steemit like crazy on Twitter.
If you are on Steemit and on Twitter, you MUST follow him there, yes I used capital letters to emphasize my point hehehe.
He is among the few remaining hardcore Steemit believers.
He just posted this below on his blog.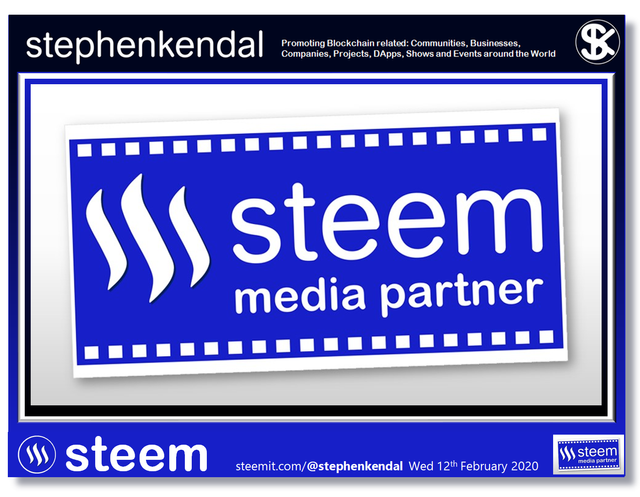 The image source is his latest article that talks about Promo Steem
3. Taskmaster4450
If you have any doubts about the potential of Steem, then you MUST follow this guy.
This guy @taskmaster4450 has some insane belief in Steem more than even the founders I guess hehehe.
I repeat, if you have any doubts about the capabilities of Steem, you need to check out his blog asap.
He keeps churning great info and how Steem is the future, he has something called Vision 2025, he always ends his posts with those words.
You can really see that he is here for the long run and he tries as much as possible to educate people that Steem is bigger than Steemit!
I will put one of his banners below.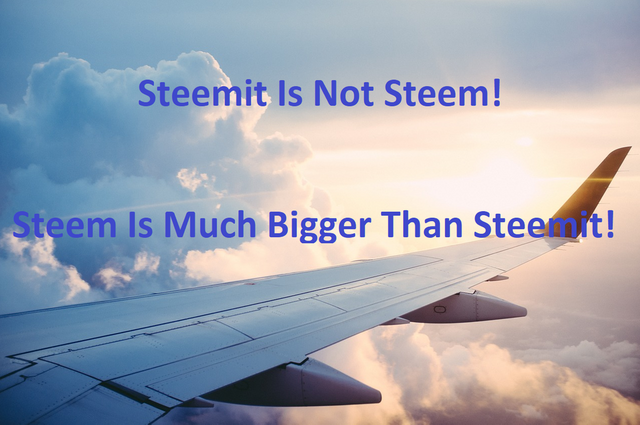 Image Source
You really need to check out his blog if you have lost hope in Steem or Steemit, he will inspire you.
There are many other notable names as you yourself @theycallmedan, @whatsup @aggroed @acidyo ,@kaylinart @kennycrane and the numerous Steemians promoting Steemit on Twitter.
You can follow me on Twitter, I am glad we have a big army on Twitter making noise hehehe.
So, folks, I thank you all who have supported me this far on Steemit and the above-named people for keeping me still around here.
Love
Jarau Moses