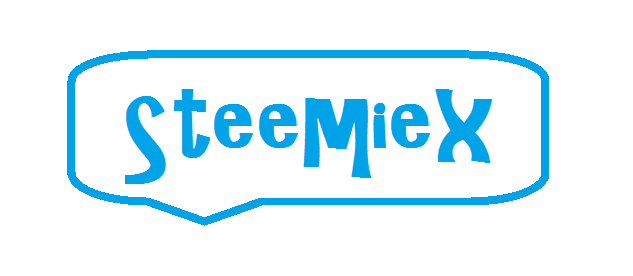 Proudly announce the launch of Steemiex, a new gateway that bridges Steem blockchain into Ripple-Consensus-Ledger (RCL).
Users can deposit STEEM and/or SBD into Ripple-network via Steemiex, send or trade the IOUs on RCL, and withdraw them back into Steem blockchain.
RCL issuing address: rKYyUDK7N4Wd685xjfMeXM9G8xEe5ciVkC
RCL operating address (hot-wallet): r3dpA9FBczceWTWh4FRquuSvEVaQyU3GNg
Steem account: steemiex
Currencies (IOUs) : STM, SBD.
---
Deposit/Withdraw STEEM or SBD into/from Ripple-network
First, you must have a Ripple account.
A new account can be generated with any Ripple wallet apps:
Before using the account, you must activate it by sending at least 20-xrp to it. There's an XRP-giveaway launched several days ago for the purpose of helping Steem users to activate their new ripple accounts.
Detail steps of deposit and withdrawal had been described in separate articles:
As an anti-spam mechanism, a minimal fee of 0.01-STEEM or 0.01-SBD will be charged on each deposit and withdrawal.
---
Trading STEEM or SBD on Ripple-network
To trade STM and SBD, you must add the trade-pair (market) into your wallet.
For those who are using Gatehub wallet, you can add STM or SBD by following these steps:
[Steemiex Guide] Adding New Currency-Pair (Market) in Gatehub-wallet
For using ripplerm-wallet, a general trading guide is here:
[Ripple-Wallet Guide] Trading / Exchange
---
Benefit of Trading on RCL
Free-ish
RCL do charge a small fee for each transaction, for the sake of anti-spamming. Nevertheless, the fee amount (normally ~0.00001 xrp) is negligible in most conditions.
On top of that, each gateway could charge a transfer-fee for its own IOUs. As at the time of writing, there's no fee being imposed on STM and SBD issued by Steemiex. And we would like to maintain this zero transfer-fee in foreseeable future.

Able to trade between any currencies
Though Ripple encourage users to trade on IOU-XRP, users are free to trade between any pair of IOUs, e.g. you could trade STM directly against USD, EUR, CNY, BTC, ETH, etc.

One-for-all market-making (for market makers)
Thanks to the auto-bridging feature in RCL protocol, market-makers for an IOU only need to make-market between XRP and the IOU, yet his IOU-XRP offers could be consumed by orders from any markets between the IOU and other-currencies.
---
Towards Decentralized Gateway
Steemiex is the first gateway on Ripple-network that's fully operating on M-of-N multi-signature accounts. All deposits and withdrawals are validated by 5 signers (on 3-of-5 multi-sig setting), deployed at five different location across US, Europe, and Asia.
Though currently all five validators are owned and run by me (@ripplerm), I'm wishing that the gateway will become decentralized, i.e. co-managed by different parties from different background and geographical regions.
Anybody who's interested to join as Steemiex validators could clone my codes (or write your own one with similar validating rules) and deploy a node. I'm looking forward to add new parties into the signer-list of the gateway.
---
Conclusion
Wish the launch of this new gateway will bring more value into both Steem and Ripple's ecosystem.