Currently you need 1/1000 Steem power ( 0.2cents) in curation reward or you don't make anything. This is discouraging a lot of new steemians ( brought in from dollar vigilante and brenda).
We Can Fix This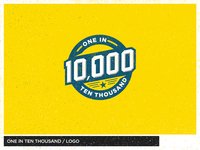 Change the rounding to .0001 ( one in 10k).
This will have three nice effects
Minnows won't be discouraged those that aren't writers still want to participate. Seeing tiny curation rewards still will make them see a benefit for their voting and improve the game aspect of steemit
Will help distribute Steem power to wider audience if they are voting they are working and should be encouraged to continue to grow heir Steem.
Will still encourage them to power up this should help them build confidence in curating and eventually power up to improve their rewards. I think it's better to give a small reward with the ability to power it up then no award ( this is also why you start with a little Steem power when you sign up.