Hey I want to say thank you to @stackin for his post on MILESTONES. Writing a post about the satisfaction I feel in being a part of the Steemit community had been rumbling around in my mind for a little while now. Reading your words @stackin egged me on.
As synchronicity goes, the Steemitboard rewarded me with another badge. So, of course that tipped me over big time to come and openly write my gratitude. I actually feel good getting a badge. Love the incentive.
Check it out. Yes, it is crass to take a shot of the screen on my blog site; I admit I am technologically challenged at times.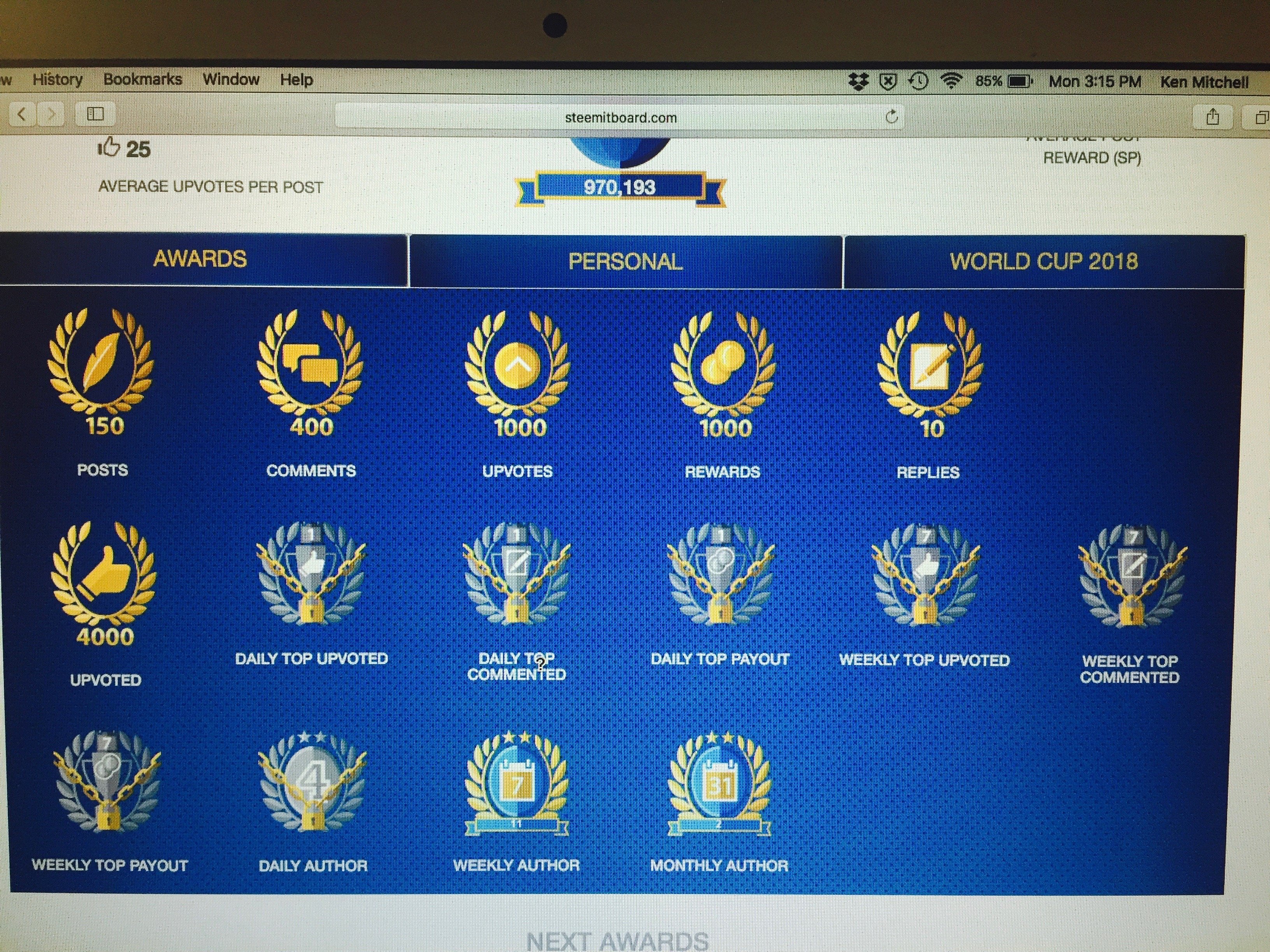 I have had a real sense of freedom and creativity writing posts and being a part of this social media platform. It is the connectedness with the upvotes and comments that are the keys. I have really enjoyed getting both of these and fun to upvote and comment on other blogger's posts same for others. It has only been 3 months since joining the Steemit community; it seems longer than that.
So a big thank you to my friends who introduced me to Steemit and who taught me how to navigate my way around this platform. I am now spending way less time on Facebook and Instagram and lots more time on Steemit. I figure that I have more badges to earn yet.
I recall them telling me that I would really like being a part of this interesting diverse and highly entertaining community and they are so very right! It was just up my alley! They were right!
Cheers
---
Enjoy reading and please comment.
---