💡 Steemit News: SteemHunt Airdrop for SP Holders with a ratio 1:1 - Grab your free Hunt Tokens!
---
---
Hi Steemians,

have you already noticed that there is an Airdrop/Giveaway by @steemhunt, exclusively for SP (Steem Power) Holders?
If you don´t know what is Steemhunt, here you can find my introduction article about this project: 💡 Introducing Steemhunt.com: Become a product hunter or discover cool new products and get paid for it!
---
---
Steemhunt is doing an Airdrop for SP Holders in the moment and you can receive Hunt Tokens with a ratio of 1:1. So if you are holding 1000 SP in your Steemit wallet for example, you can get 1000 Hunt Tokens for free. Hunt Tokens are starting as an ERC20 Token and they will make a Coin Swap to SMT´s (Smart Media Tokens) when the SMT´s are released. You will be able to exchange the ERC20 Hunt Tokens to SMT Hunt Tokens with a ratio of 1:1 again then. The withdrawal feature to your Ether address of the ERC-20 token will be released on 20 Aug 2018.
---
---
This is how to claim your free Hunt Tokens:
1. Login at steemhunt.com with your Steemit login datas and click on your profile picture in the top right corner and then on "Wallet":








2. Now click on the button "SP Claim" to open the Airdrop menu:




3. In the next step you are able to claim your free Hunt Tokens in a ratio of 1:1 according to your SP (Steem Power) in your Steemit wallet:




Ready, so fast you can grab your free Hunt Tokens!
---
---
Best regards and Steem On everyone!

Jonas Ahrens @future24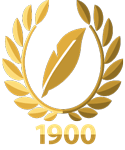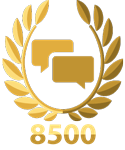 Badgets by steemitboard.com - Thanks to @arcange!