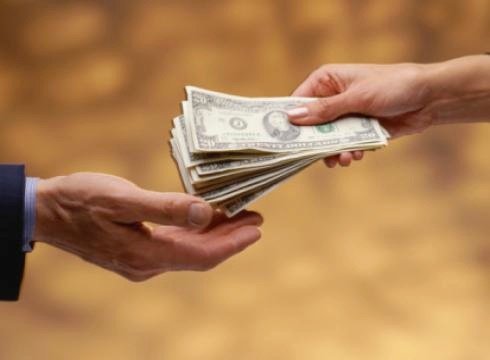 How do I get the money out of Steemit?
With all excitement over Steemit being the social media site that pays it's users for creating and curating content, I think something has been overlooked or at least not addressed yet, "How do I get the money out of Steemit?" Well, this is good question. I know many of us who are involved in the cryptocurrencies scene already know this but Steemit is bringing a large chunk of people who this will be their first exposure to it. So here are a few things new users should know. This is all based on my experience being in the US.
First thing, I would advise people to set up a dedicated bank account for handling your cryptocurrency transactions. Preferably with a different bank than one you normally use. Many banks, especially in the US still look at Bitcoin and cryptocurrencies with suspicion. Although there is nothing inherently illegal with cryptocurrencies , banks are conservative and can be overly cautious with dealing with these transactions.
Use a personal account not a business account unless dealing with cryptocurrencies is part of your primary business. I say this because banks are more critical of transactions in business accounts, at least in my dealings.I am not endorsing these banks, but so far I have not had any issues with Simple Bank and Chase. I have had an associate who had some issues with their Bank of America business account and Bitcoin transactions.
Once you have your bank account setup you will need a service/exchange that can convert your Steem or Steem Dollars into fiat. There is currently no direct route from Steem tokens to fiat as of now (hopefully this will change in the future) so you will have to go through Bitcoin.
The first step is converting your Steem/Steem Dollars to Bitcoin. There are few Exchanges that can do this, but for the sake of simplicity I would recommend using BlockTrades. At BlockTrades, you pick the tokens you want to convert to/from then send them. BlockTrades does the conversion instantly for you. But in order to get Bitcoins, you need a Bitcoin address. Since the focus of this is getting to fiat (US Dollars) I will narrowed it down to a couple of services.
The two primary services in the US for converting between Bitcoin and fiat in my opinion are Coinbase and Circle. Both these services give you ability convert directly to your bank account by debit card or ACH. So just create an account with one or both of them and use the bank account you created earlier. This process can take a few days because of all the verifications they require. Once you have this all setup, you will have a Bitcoin address you can use with your BlockTrades transactions.
And that's it. It seems like a lot at first, but once it is done you will have planted your flag into the future of social media and money!