It is time to find the next host for the Steem Gnome and send him on his way to explore more of the world!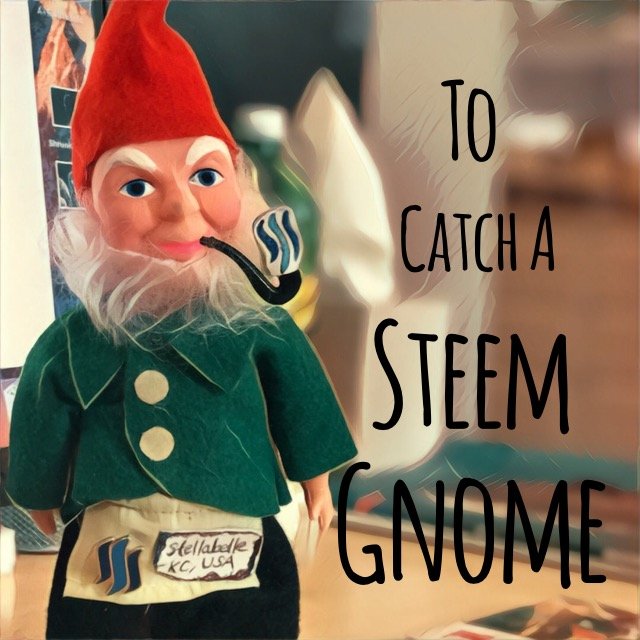 I didn't get to do as much with the gnome as I'd hoped because the ramp up to Fashion Week created a lot of overtime and weekend work for me. Still, it's high time I send this guy on his way so we can spread the Steemit love.
While he was here, though, we had a lot of fun!
We rough-housed like Sailors: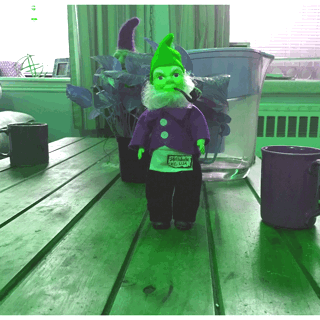 We visited a major NYC Publisher: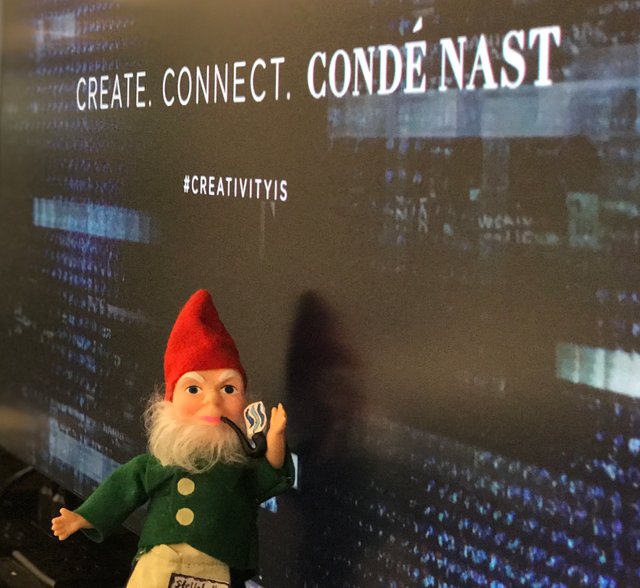 And took in the views of Manhattan from the highest point in the city: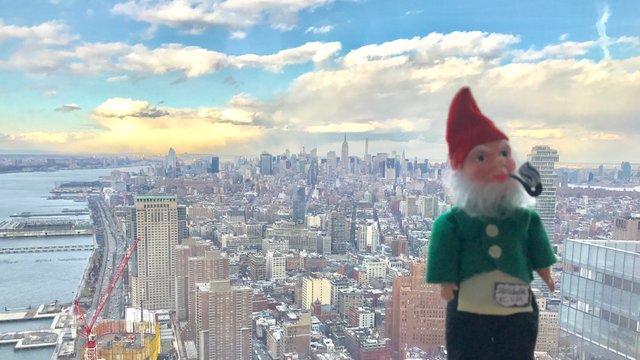 We got to have a lot of cool memories together: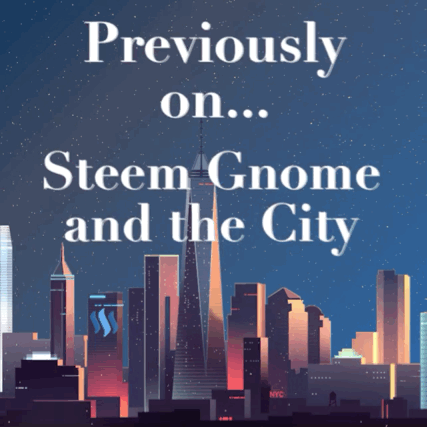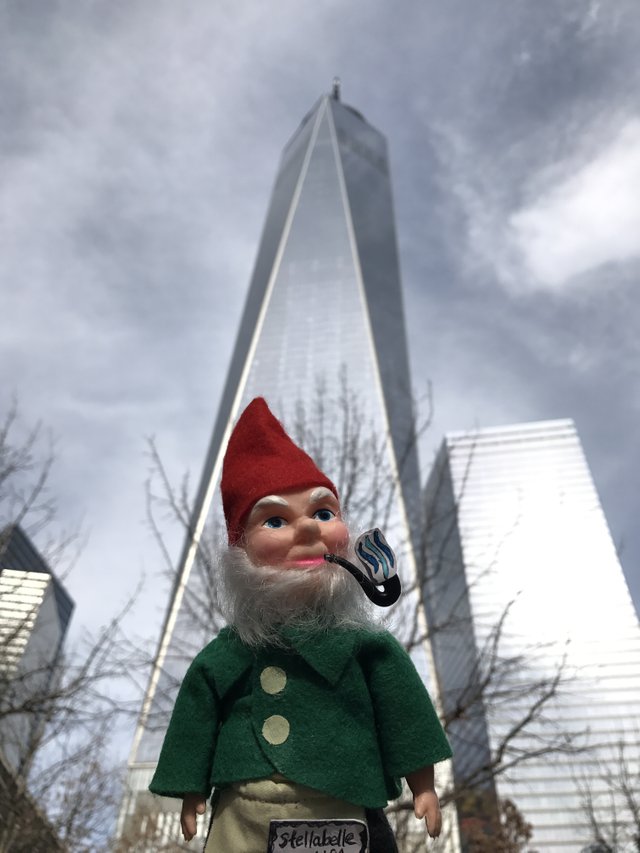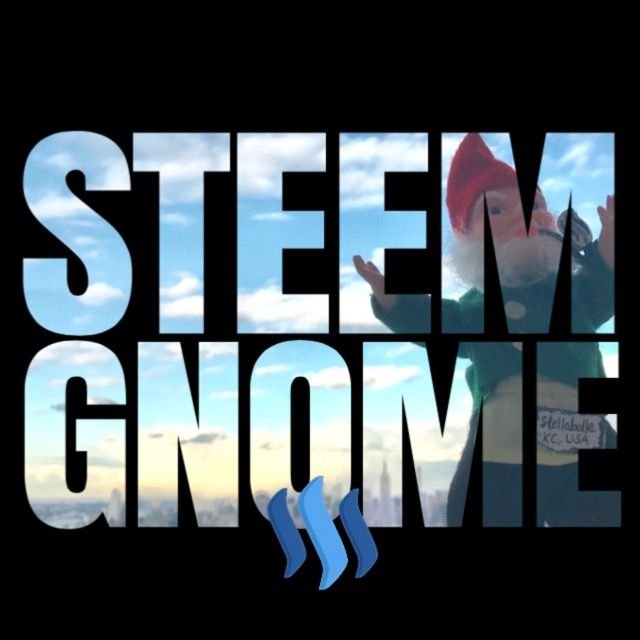 We even got to make some new friends!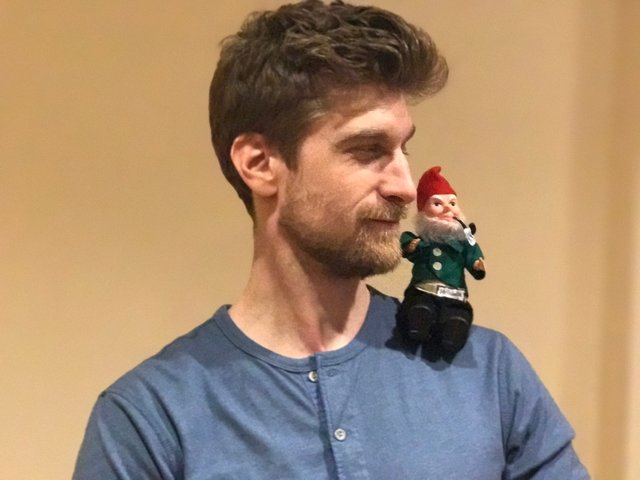 @andrarchy hanging with the gnome
But the Steem Gnome isn't just a hit with the humans: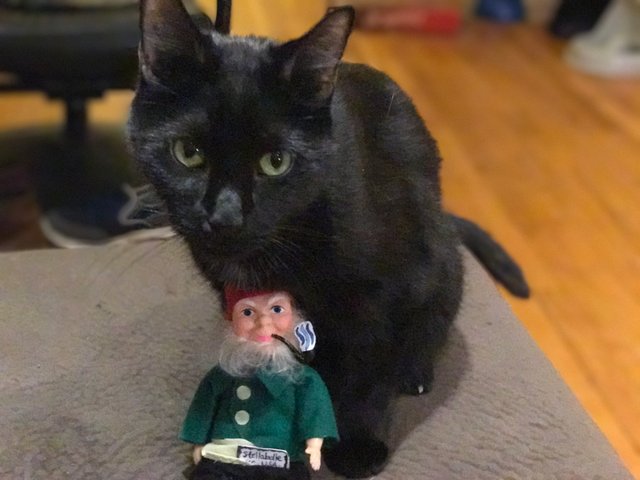 one of two of the sweetest cats in the city
Since each host should add something to the gnome before passing it on, I chose to share my Steemfest pin with him. Hopefully it brings him good luck!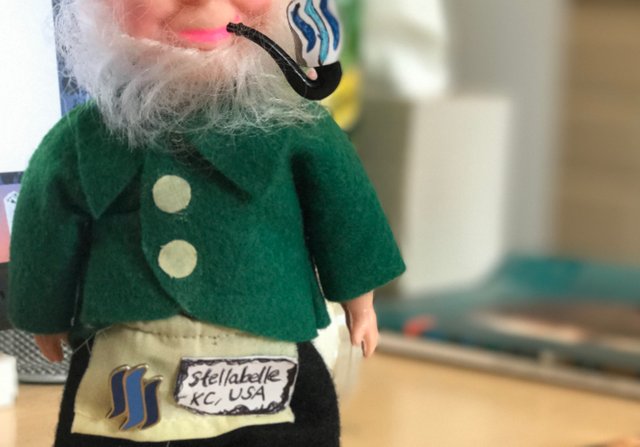 There's No Place Like Gnome
So how do we figure out where the little guy goes next?? Previously, the first commenter got the gnome but I'd like to change it up, because I love hearing from the community!
This time, all you have to do is leave a comment on this post and give us a quick idea of what you'd do with the Steem Gnome. Is there something that the Gnome just has to see? Does your city/state/country have the biggest ball of wax/rubberbands??
At the close of this post one comment will be selected and that person will receive (probably via fed-ex) their very own Steem Gnome to host!
Thanks to @stellabelle for starting this awesome project
and thanks to @ervin-lemark for the awesome map showing where the gnome is and what adventures he's had there! Check it out here
---
---
I'm still pretty swamped with work but I will be returning to Steemit in full force once the work volume tapers down. Keep an eye out for Poetry, Slams, Stories and maybe some more CIA Data Dumpster Diving soon!
Thank you for spending time here