Steemgg: The World's First Blockchain HTML5 gaming platform based on STEEM
Today, we are pleased to announce that we are launching Steemgg, the first blockchain html5 gaming platform based on STEEM. We are at our last stages of testing, and will officially come online in a few day's time.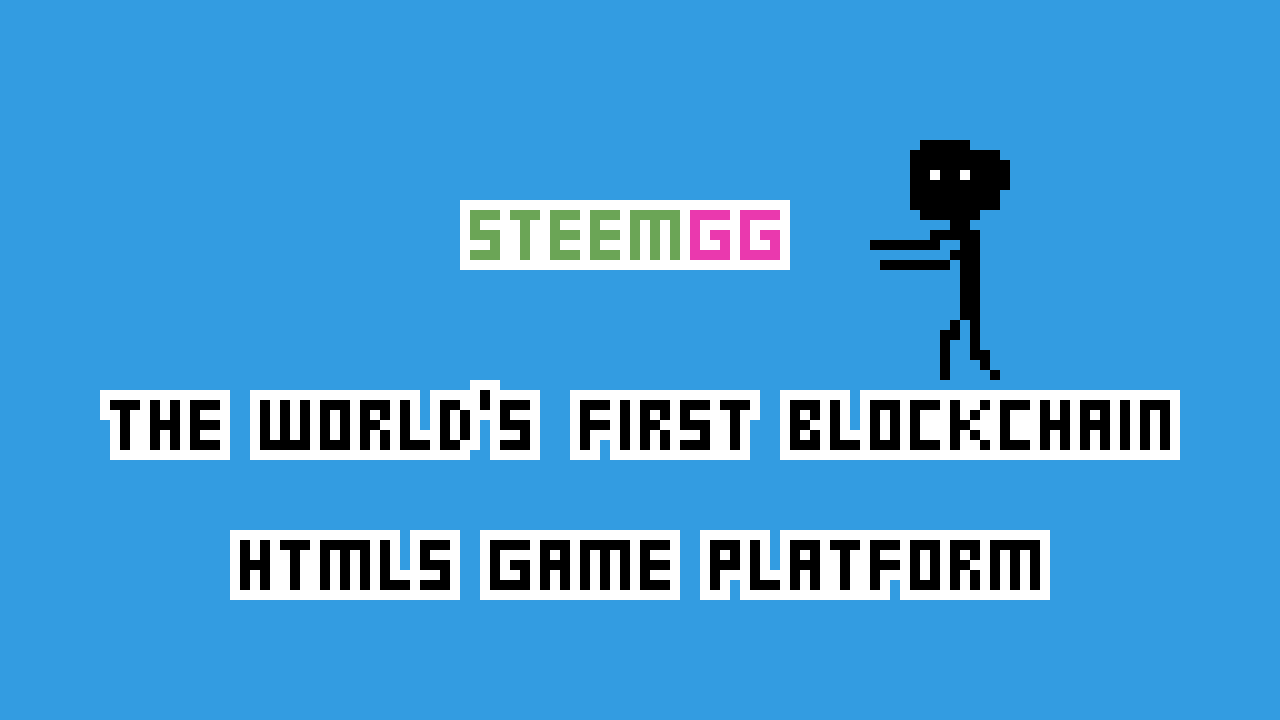 ---
What is Steemgg
---
Steemgg is a game distribution platform based on the STEEM blockchain. Steemgg allows game developers to upload their games through our platform onto the steem blockchain, and in doing so, game developers get earnings for their creation through the means of upvotes, some of which is provided by our official account @steemgg.
At the same time, gamers can visit our site and directly play games uploaded by game developers, without needing to download or pay. They can then choose to support the games they like through upvotes. Similar to steemit posts, they are incentivised to upvote the games they like by getting a share of the voting reward.
---
Steemgg is for Game Developers
---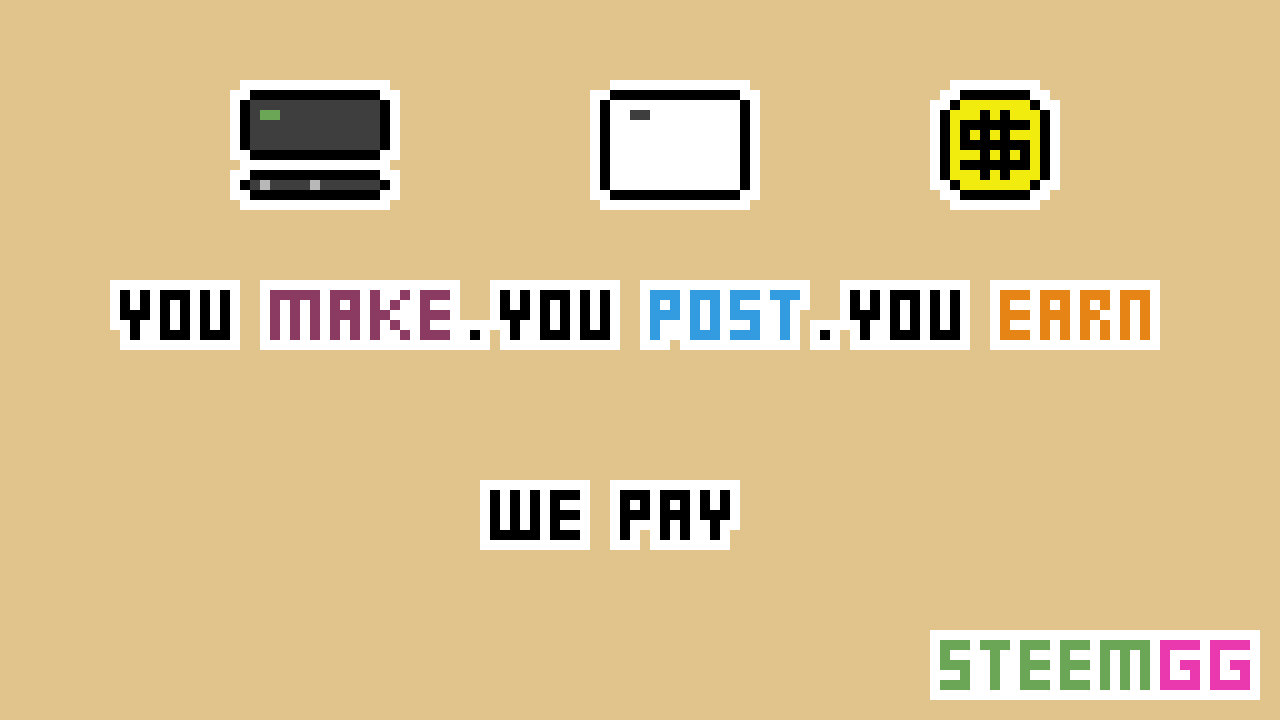 Get paid for your hardwork
Being indie developers ourselves, we understand that game development is hard and it can be demotivating to know that you may have to offer your game for free to increase your exposure. Steemgg is here to change that. By uploading your game onto our platform, you WILL be rewarded. Gamers who like your game would be able to reward you through upvotes. You will be earning STEEM, one of the most used cryptocurrencies in the world, which can be converted to major currencies through many cryptocurrency exchanges. Because there is no out-of-pocket cost for the gamers, you are much more likely to receive rewards as oppose to asking them to buy your game. As a bonus, you will receive an upvote from our official @steemgg account even if no one else upvotes it, meaning you will be guaranteed a payout if you upload your game onto our site.
Unlimited Rewards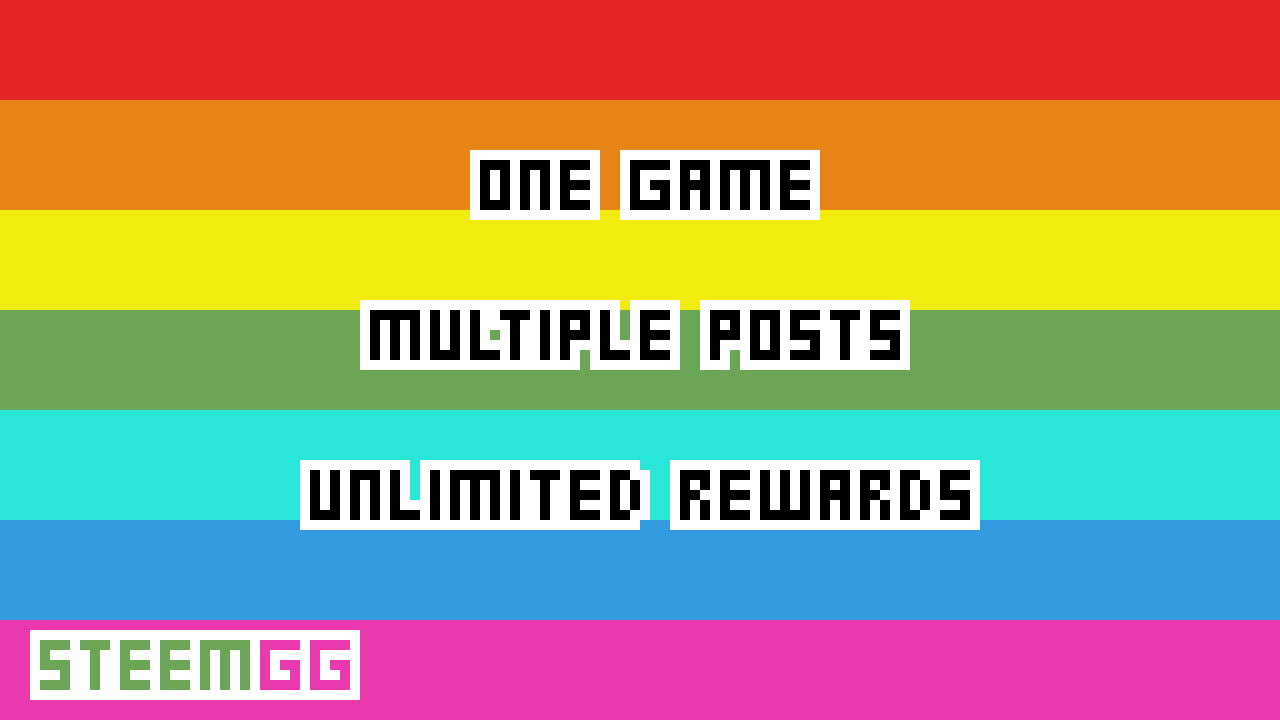 We understand that unlike posts, well-designed games have significant replay value and should not be restricted by steemit's seven days reward period. As such, at Steemgg, we have made it possible for your game to be available for gamers indefinitely. As long as you periodically make posts linked to your game on our platform, detailing things such as updates, changes, or just interacting with your fans, you will be able to gain rewards indefinitely. (Note: we will limit the number of posts per game that can be made within a week to avoid abuse.)
No more worrying about game economics
Game development is hard enough without thinking about the in-game economics required to maximise your profit. We want to take care of that for you, so you can concentrate on making a good game. Initially, your reward will be taken care of through upvotes. All you need to do is to upload your game, update your game post every so often, and reap in the rewards. No need to incorporate anything extra in the game. In the future, we will be implementing a SDK which will allow direct interaction with the STEEM blockchain, providing alternative ways for making profit with your game (more on that later).
Get your game noticed
If you are a game developer, Steemgg is the perfect platform to showcase your work. Your work will be exposed to the one million users using steemit and the STEEM blockchain, and STEEM's unique curation reward system means that more gamers will be motivated to play your game on our site vs other sites. Steemgg will also regularly promote good content on our official steemit blog @steemgg, as well as on our Facebook and Twitter pages, giving you extra exposure on and off the blockchain.
---
Steemgg is for Gamers
---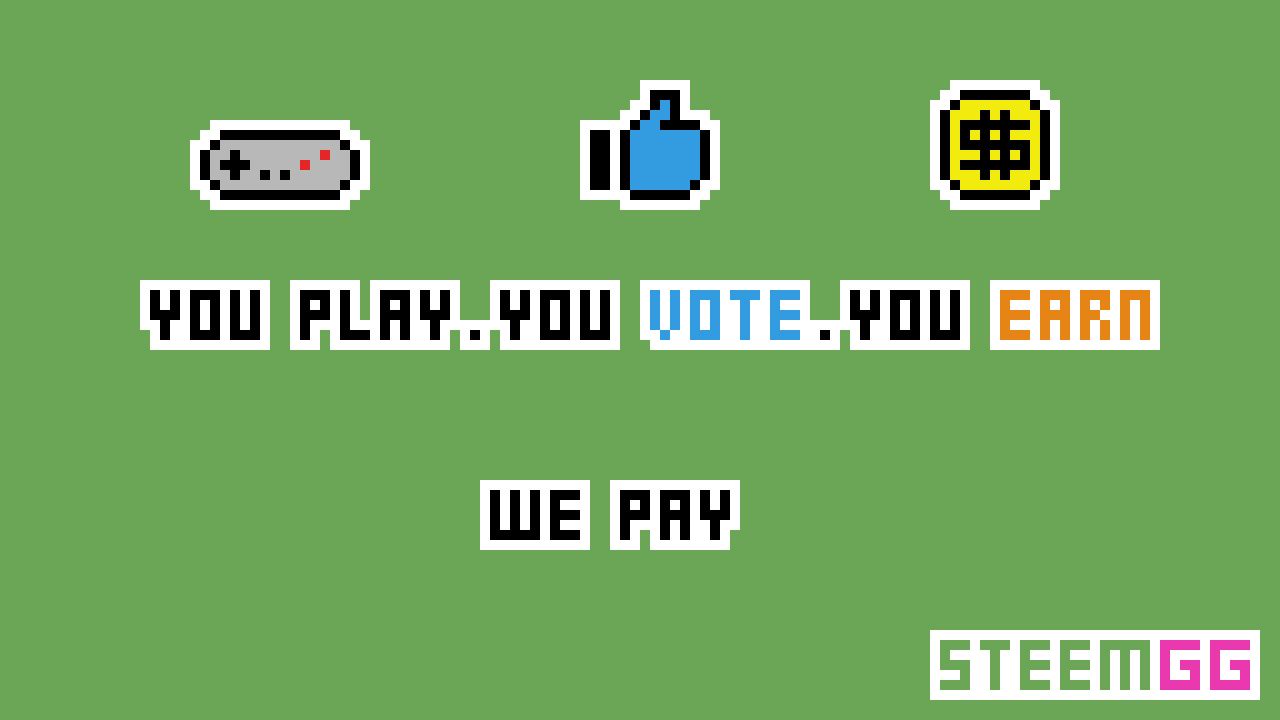 More free indie games - without downloads or ads
Sick of big corporations ripping you off? Or just want more variety? Steemgg will attract more indie developers to provide you with fresh and fun games, all for free. You play, we pay. You can even upvote the games yourself, directly benefiting the developers that you like. And all of these within the comfort of our site! No download required so you don't have to worry about accidentally downloading malware. Also, no Ads.
Earn Money while you play
Imagine earning money while playing games! Steemgg can give you exactly that. By using STEEM's curation reward system, you can simply upvote your favourite game on our platform to get a share of the curation rewards. Currently, manual upvoting is required, but we hope to implement automated voting in the future so that you just need to play the game.
Creating a Gamers' Community
We at Steemgg strive to provide a gaming community where gamers can socialise and have fun while playing their favourite games on our platform. We will be running competitions, tournaments, etc. to make the community more vibrant and fun, and we will create ways for you to socialise and talk directly with the game developers, so that they could bring you the games that you want.
---
Steemgg is for Steemians
---
Get Steem out into the Gaming world
This is, for the first time, a steem based front end that aims to reach out to the general gaming and game development community outside of steemit. This will be another oppurtunity to showcase what the steem blockchain is capable of, and potentially take steem to the forefront of the lucrative gaming industry utilising the independence and decentralised nature of the blockchain revolution.
Another Quality DApp
Needless to say, the more DApp there are on the steem blockchain, the higher utility of STEEM tokens, and the more likely that STEEM will be able to break free from speculator dominance and gain value through organic growth. Supporting DApps is equivalent to supporting the future of STEEM! Plus, we will be looking into integrating SMT with our platform once it is ready. Watch this space!
Everything is Open Source
Our platform is open source. Our repositories can be found on Github (We will be making a separate post). Feel free to use what we have developed for your own DApp development. We also welcome contributors who are keen to add new functionalities to our platform to make it better.
---
Timelines and Roadmaps
---
Steemgg will be officially launching in a few days' time! Follow us to get notified when we come online!
In the next couple of months, we will be looking at enhancing functionalities such as supporting of other game formats, mobile support, auto-voting etc., as well as bug fixes and taking in suggestions to make sure Steemgg provides a pleasant user experience for the whole community. We are planning to run competitions such as game tournaments, game review competitions, lucky draws etc. to engage the wider communities.
We will also be running game jams to attract more game developers outside of the steemit community to join our platform.
Looking further ahead, we aim to provide a complete solution for Game Developers, where they can make their game based on the steem blockchain and get earnings in multiple ways. Developers would be able to develop, distribute and earn through our site, without needing to leave our framework, so that they have more time to perfect their game.
Finally, when SMT is ready, we will also be looking into the possibiliy of launching a SMT with our platform.
---
Our Team
---
Project Leader: @bobdos (Vote Witness)
Technical Development: @bizheng, @bonjovis
Technical Operation: @kanny10
Social and Marketing: @stabilowl
---
How to Get Involved?
---
If you are a steemian that supports our idea, there are many ways you could help!
Upvote, Resteem and Follow! Follow @steemgg to get up to date information of our project, awesome game reviews, as well as various competitions that we will be running in the near future.
Delegate to us! We will be upvoting games posted on our platform to encourage indie game developers to use Steemgg and the steem blockchain. Delegating SP will allow us to reward developers and gamers better and attract them not only to our platform but also to the STEEM ecosystem as a whole. We will only use @steemgg to upvote approved games on our platform, as well as promotional posts on @steemgg and nothing else.

You can also help us reward and recognise good games on our site by following our curation trail. Even if the monetary value is limited, your upvote will still be a big encouragement for a independent game developer just starting out, and motivate them to make better games in the future. Our curation trial was set up using @steemgg.curation on Steemauto. You can follow our curation trail here.

Talk to us - Come find us at our discord channel https://discord.gg/2Rj42xC if you have anything you want to chat with us about.
Get Ready for a New Era of Independent Gaming!