Pally's Ongoing ICO and Team Updates

Day 2 of the ICO is progressing steadily and we are grateful to have received several contributions from the community. PAL tokens are listed on the EtherDelta exchange, and the team have been finalising conversations with a large exchange, which we are a bit delayed on but hope to announce soon. To those who have been able to make contributions, we would like to thank you all very much! For those who would like some more information on our concept and ecosystem, please reach out to us on Telegram, Facebook or send an email to [email protected]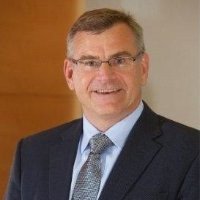 We are proud to announce the addition of a new Pally adviser, Scott Riley.
Scott is a vastly experienced blockchain and finance expert who is bringing 30 years of finance experience to Pally. He has previously been an Executive Director at Morgan Stanley, and was a founding director at Chi-X Europe, one of Europe's largest trading exchanges. In the past couple of years, he has been working at the forefront of Blockchain technology implementation within Financial Markets. We'll be sharing his full profile and bio on our site soon as he joins our team of supportive and experienced advisers.
The team is very excited to have gotten the ball rolling on the ICO, and are pleased to see Pally listed as one of the top Upcoming ICOs this week! https://hype.codes/top-upcoming-ico-15th-21st-october-voting
We would like to thank you all for your support, as we look forward to realising the vision of decentralising travel.
Cheers from Team Pally!