Pally on the Move (pt. III)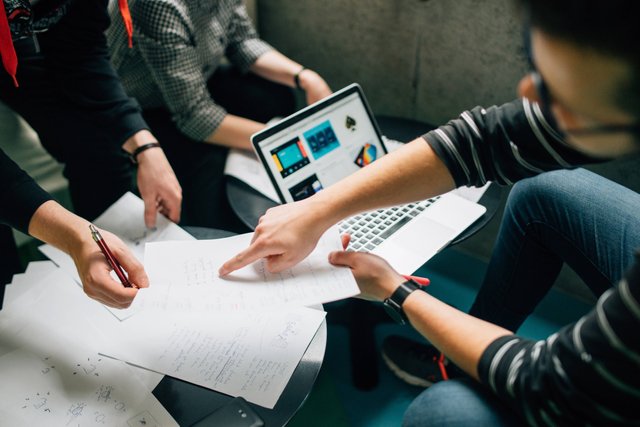 We are writing this from our new co-working space in Marylebone, London, where we are sandwiched in between an 'EAT' (boring chain of restaurants that sells tonnes of soup) and a quaint little shop that sells shoes for traditional gentlemen, which means I certainly wouldn't be buying any of those. We now know where the coffee is kept in this office and are waiting to get complaints on our consumption volumes.
Over the weekend, we have been putting our PowerPoint skills to good use ahead of our appearance at the Blockchain Solutions Forum in Barcelona this Tuesday. The conference will be attended by over 12,000 guests, which means we are due for some significant exposure, for which we are armed with a minimalist presentation and lots of Pally merchandise, from t-shirts to baseball hats and stickers. Aside from our presentation on Tuesday, we will also have a stand at the event every day from Tuesday to Thursday where we will be engaging attendees on a more personal level. So if you happen to be in Barcelona do get in touch with us.
We have been putting the final touches on Pally's Technical Whitepaper, which details the logic and functionality of our smart contracts and how they would work across both Pally Social and Pally Adventures. Our development team have worked diligently to develop the contracts, which are now in the process of being audited by external experts. We look forward to sharing the technical whitepaper with you in the coming week! For those of you who are interested in development, this would provide some insight into the technical dimension of the Pally ecosystem and our innovations.
The more we have spoken to journalists and members of our community who are interested in the details, the more we have been asked about our conflict resolution approach, as we are a community that connects people to others that they might not know yet. Thus, there may be complaints arising out of interactions, whether people feel like experiences were misrepresented on the Pally Adventures side, or if people are offended or harassed via Pally Social. We have held workshops with our technical team and lawyers to develop an approach that addresses any issues. This would incorporate best practice approaches to handling serious incidents, and also employ a decentralised mind-set to solutions in Pally Adventures. Our thoughts are summed up in this piece on dispute resolution that you may no doubt have seen on social media.
Finally, we are pleased to see even more growth on our Telegram Channel and look forward to building the future with your support.
Cheers and have a good week!