Last mont of the pre-Brexit promotion of Ragnarok Conspiracy; La Conspiración Ragnarok GRATIS en 'Play' desde América Latina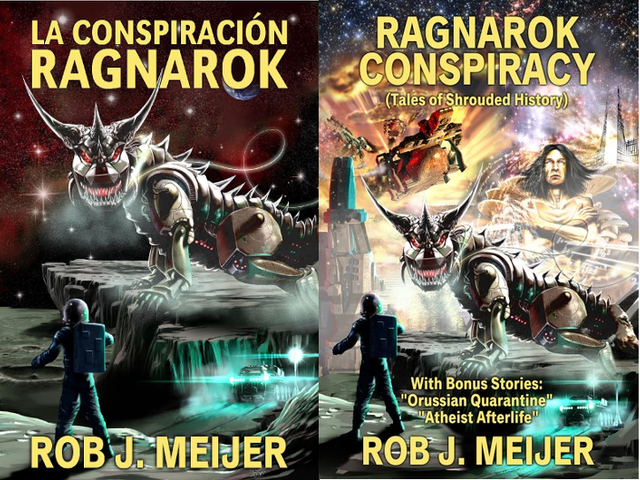 Ragnarok Conspiracy is an original STEEM published, blockchain-inspired mythpunk story that is available in two languages on different ebook platforms.
La Conspiración Ragnarok es una historia inspirada en blockchain que ahora está disponible en dos idiomas.
Author/Autor: @pibara
Illustrator/Ilustrador: @marylucy
Spanish Translation/Traducción al español:: Gabriel González
Cover Art/Arte de la portada: Keith Draws
Last month of the pre-Brexit promotion.
The English edition is available for free on Google Play from the UK until January 31, the date of the Brexit. Look at this promotion as a going-away present for the brits.
Gratis en 'Play' desde América Latina
Hasta el 28 de febrero, "La Conspiración Ragnarok" está disponible GRATIS en Google Play desde cualquier país de América Latina.
permanent promotions
The English edition is free on Google Play from Venezuela (permanently)
The English edition is free on Google Play from India (permanently)
The English version is free for Kobo Plus subscribers in The Netherlands and Belgium (permanently). I have opted in to Kobo Plus for the Spanish edition as wel, but so far, after more than a full month, this still hasn't propagated.
channel overview for the English edition
Resumen del canal para la edición en español.
Main story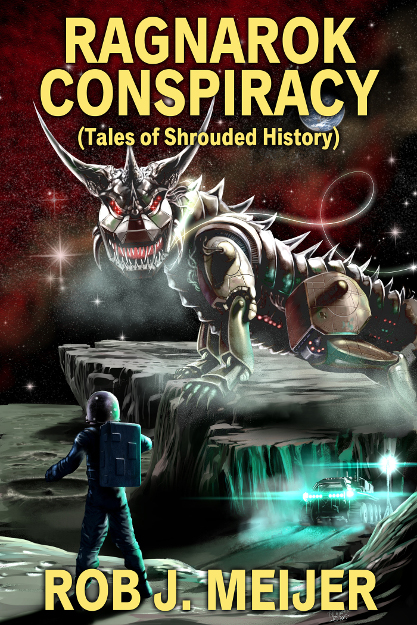 As The Copyright Wars, started by a quantum-blockchain-heist, have ended with the creation of the dangerous Debrisphere, so has the age of communication, as has the age of both conventional and cryptocurrency.
In the post-war world where printing-base is the new currency, a young forensic scientist travels to the moon setting out to once and for all debunk moon landing hoax conspiracy theories. What he finds on the moon though, ends up uncovering a conspiracy that goes much deeper than anyone could have ever imagined.
La "Guerra de los Derechos", iniciada debido a un asalto cuántico al blockchain, termino con la creacion de la peligrosa "Escombrosfera" y con el final de la era de la comunicacion y de la moneda tradicional y virtual. En el mundo post guerra en donde la base de impresion es la nueva moneda, un joven científico forense viaja a la luna para desentrañar todas las teorías conspirativas sobre el alunizaje. Pero lo que encuentra en la luna terminar por desvelar una conspiracion mucho más profunda de lo que nadie se imaginaría jamás.
Bonus novelette one (English edition only)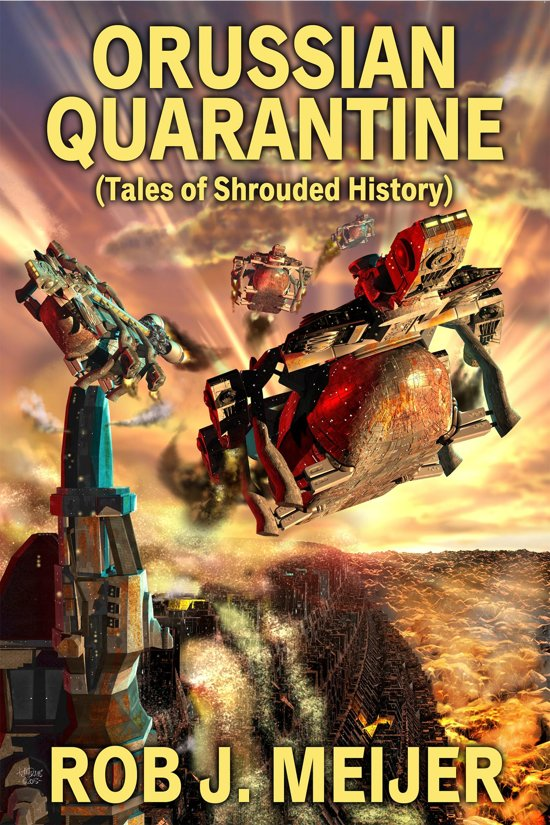 The Orus system's Orussians had found a brilliant way to harness the power of labor by engineering ant-monkeys, a hard-working and unswervingly loyal slave species—until the uprising.
Having further manipulated the genes of her own male ant-monkey, Inoatar, and granting him free will, bioscientist Uriëlla has grievously breached the code of conduct. The barbaric penalty for these acts would not only involve her, but her entire clan as well. As a result, she must wrestle with emancipating Inoatar despite desperately needing him.
The uprising, Uriëlla's actions and their subsequent fallout lead to a struggle of biblical proportions which promises to forever alter Orus civilization.
Bonus novelette two (English edition only)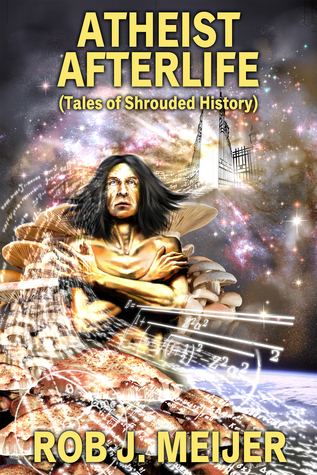 When hyper-intelligent mathematician David is forced to confront his own mortality, his coveted manuscript on the 'Proof of absence paradox' threatens to die with him. Desperate to salvage his life's work, he realizes that his exceptional mentee and protégé, Naila, could hold the key to the salvation of his manuscript and theorem—but their strained relationship may not allow for that.
Consumed by doubt and plunged into a bewildering darkness, David is offered a glimpse into a vast interconnectedness, the likes of which outstretch his human comprehension and challenge his theorem. As nature, faith and science intertwine, David gains insights which transport him far beyond his original manuscript.