[EN] "SteemField" Steemit Website development. - SteemField Community Development Plan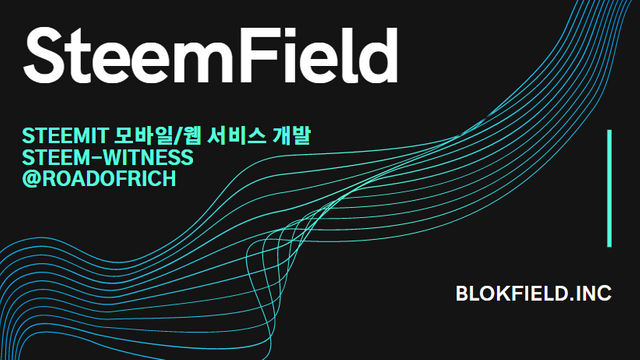 ---
Hello, This is Team ROR.
ROR team is developing Steemit Mobile App and Web at the same time to contribute to STEEM blockchain development.
---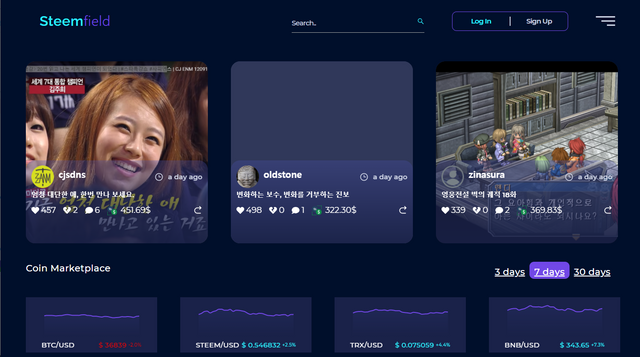 ---
We've developed SteamField and we've got some goals.
One of them is the development of Steemit as a blockchain community.
Steemit is the first blockchain-based SNS platform and has proven its value for a long time until now.
Our team also expects Steemit to grow further.
Steemit is used daily by many users in countries around the world, and its community power is considered significant.
We aim to use this community power more effectively on SteamField.
Therefore, when SteemField is completed, the introduction is to the Beneficiary setup and advertising system.
We believe that SteamField can be continuously updated and maintained through the introduction of the web/app advertising system with Beneficiary.
Currently, we are making up for the insufficient development cost with Posting and Witness profits.
We are rushing to develop the web/app advertising system with Beneficiary, and a total of four developers are developing mobile apps and the web at the same time, and are developing each part.
There are many bugs, but as much as the development team keeps fixing them, visible results have been made recently.
---
The functions left until the first completion are as follows.
Wallet Features
Witnesses page
Login system
As soon as the above three functions are completed, we plan to start developing convenience features immediately after bug fixes and site improvements.
Since introducing the beneficiary and web/app advertising systems, we believe that we can enter the stage of securing our own STEEM Power.
The advertising revenue generated from SteemField will be used to purchase STEEM excluding other operating expenses.
Development Scheduled Convenience Features
Post scheduling capabilities
Follow Vote
Show Vote Power %
Promotional Features
Vote List Verification
Plagiarism Check System
Translation system
The project is run by STEEM Witness @roadofrich.
Website: https://www.steemfield.com/