---
Man oh man, these past few days have been super overwhelming. I've received whale/dolphin witness votes from
@dan
,
@nextgencrypto
,
@honeybeee
,
@joseph
,
@neoxian
,
@matt-a
,
@robrigo
,
@kingscrown
and more, which moved me up from 63rd in the witness ranking to 50th! I have set up my testnet PeerPlays witness and my real PeerPlays witness node & seed, I have received donations from
@nextgencrypto
,
@aggroed
,
@thewineman
,
@kaylinart
,
@ikigai
, and
@dbzfan4awhile
for my plane ticket, I have received whale upvotes from
@nextgencrypto
,
@trafalgar
,
@canadian-coconut
,
@ausbitbank
,
@hr1
,
@lukestokes
,
@pharesim
,
@oldtimer
and more, I have been super busy editing and writing blogs for SteemSports in between of all of this craze, I have also been giving my time to the Steemit.chat help channels and helping users get their new accounts, and lastly, I have built many relationships over this short period of time. Phew!
---
Thanks to hefty donations from
@aggroed
,
@nextgencrypto
, and
@thewineman
, I was able to sucessfully crowdfund my WHOLE plane ticket in ONE WEEK! That is absolutely astonishing. P.S. - The funds I receive from this blog and
this blog
will go towards my hotel expenses, car expenses, a STEEMFest ticket and spending money while I am there. These donations really mean a lot to me, it's like a dream come true, going to STEEMFest! I will be able to meet all the faces that I have built relationships with on Steemit! And, P.S. - I think I am traveling the farthest, as of now, as I will be departing from Chicago (O'Hare)!
---
Proof Of Purchase
---

---

---

---

---

---

---

---

---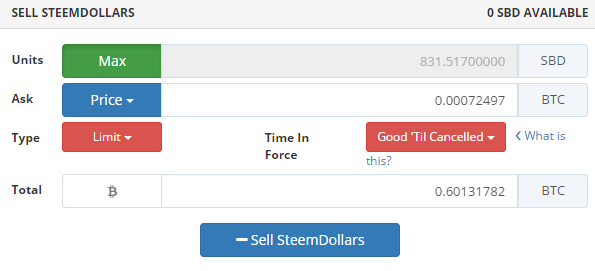 ---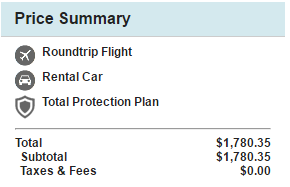 ---

---
The $80 Whip!
---

---
As you can see above, the total was $1,780.35 for the flight and car! And, we will be pulling up to STEEMFest in a mini Volkswagen! And once again, I'd thank to say thank you to all the Steemians who donated and upvoted and supported my journey to get STEEMFest2... I don't ever think I will ever stop saying thank you, lol... But, it really does mean the world to me, I am glad to be a part of such a powerful and supportive community, also shown by the 15,000
@darthnava
raised for his MRI blog!
---
How to Vote For @theprophet0 STEEM Witness
---
1. Click
Here
---
2. Scroll down to the very bottom of the page and click on the little upvote button next to my name,
@theprophet0
- I am in 50th place.
---
3. You will be asked to authenticate with your active key, the main key may work also. Once you have done that, you just voted for theprophet0 witness! Wohoo, Thanks!
---
Please also consider voting @aggroed for witness!
---
Lastly, if you need help with anything with STEEM/Steemit or PeerPlays or have any questions, feel free to direct message me on Discord
@theprophet0
, Steemit.chat
@theprophet0
or in the
#help
channel, or for PeerPlays, stop by here:
https://t.me/PeerplaysHelp
- I hope you guys feel I am deserving enough of a witness vote, thank you!
---