"Everything comes to an end. A good bottle of wine, a summer's day, a long-running sitcom, one's life, and eventually our species. The question for many of us is not that everything will come to an end but when. And can we do anything vaguely useful until it does?"
Jasper Fforde
While on the plane towards Lisbon I had this quote in my mind. I knew that I am going to enjoy the next five days, the second SteemFest is waiting but I also knew how fastly five days can past. Was this a reason to worry? Not at all! Cause the last five days were amazing! I am writing this while flying back home, leaving Lisbon and the SteemFest² behind me.
Our little Steemian community is growing with every day and this was already apparent since we were over 300 people this time. I would love to tag every single person that I spent a good time with but the list would be too long. You know who you are!
In this post you will see what happened on the third day of the SteemFest², the grand finale is about to follow in the next days. In the meantime, I am also working on a SteemFest² recap video which should take more or less a week. Some spectacular drone shots are to be expected.
Let us go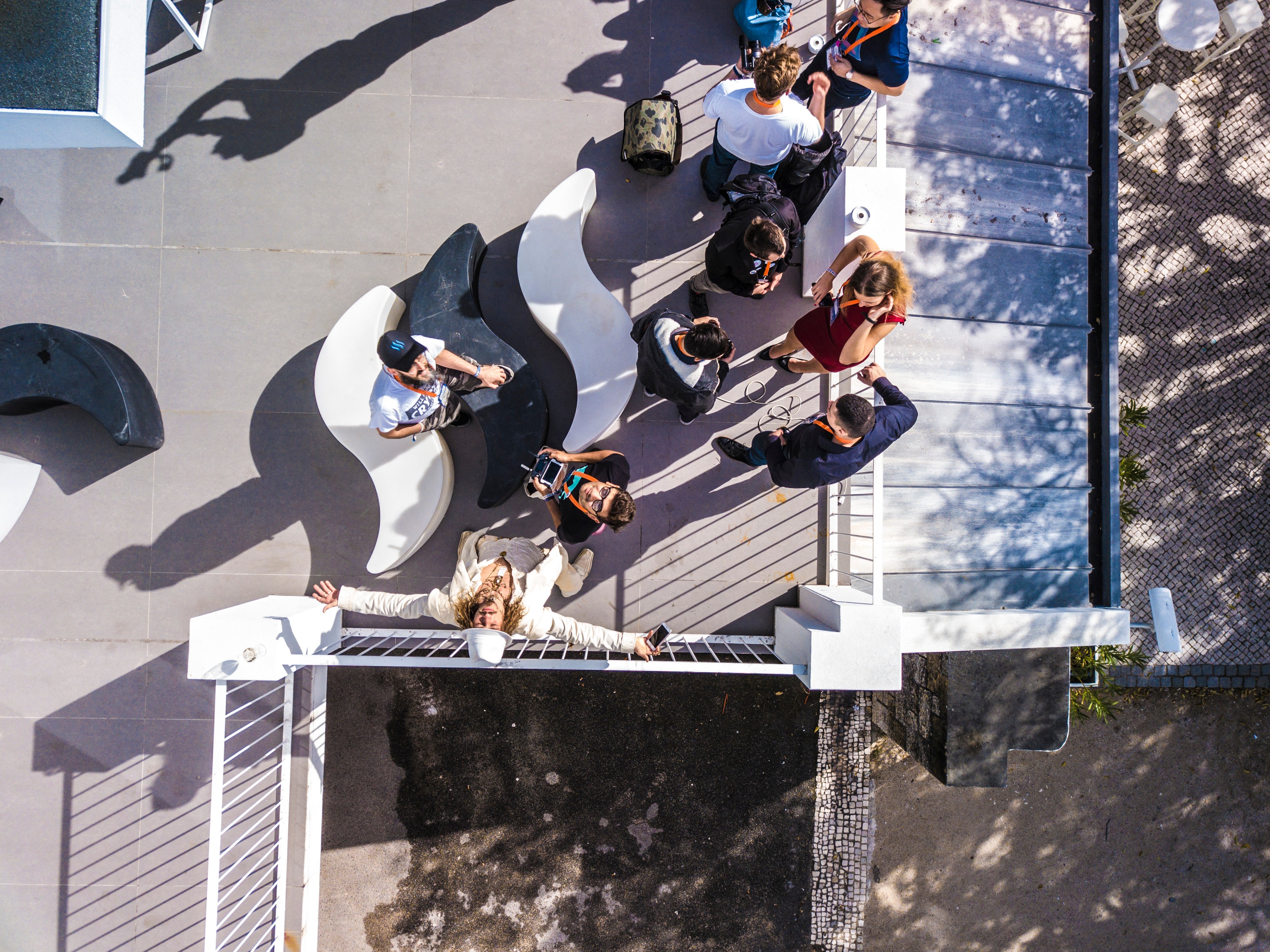 @quinneaker you are killing it! Great style and much energy. Was great to finally meet you in person
On the third day we had many talks and performances at the Secret Spot which was located at Estrada Montes Claros. I had in mind to take a group picture of us. Since flying a drone is something responsible and not undangerous at all I wanted to be on the safe side and asked the AAN, Autoridade Aeronáutica for flight permission. Surprisingly they granted me permission within one day and I was officially allowed to fly and take pictures in Lisbon! Of course only within the allowed airspace.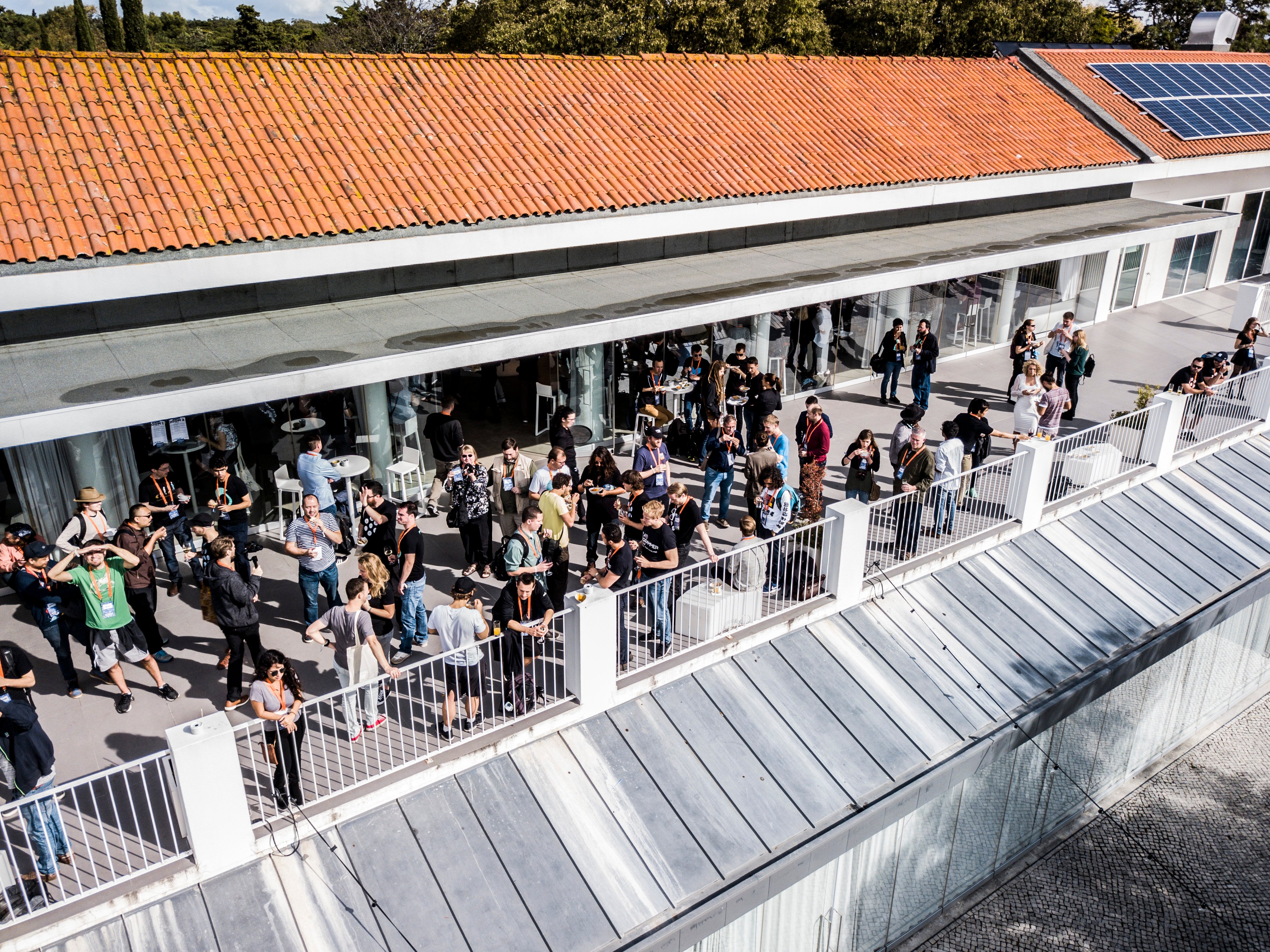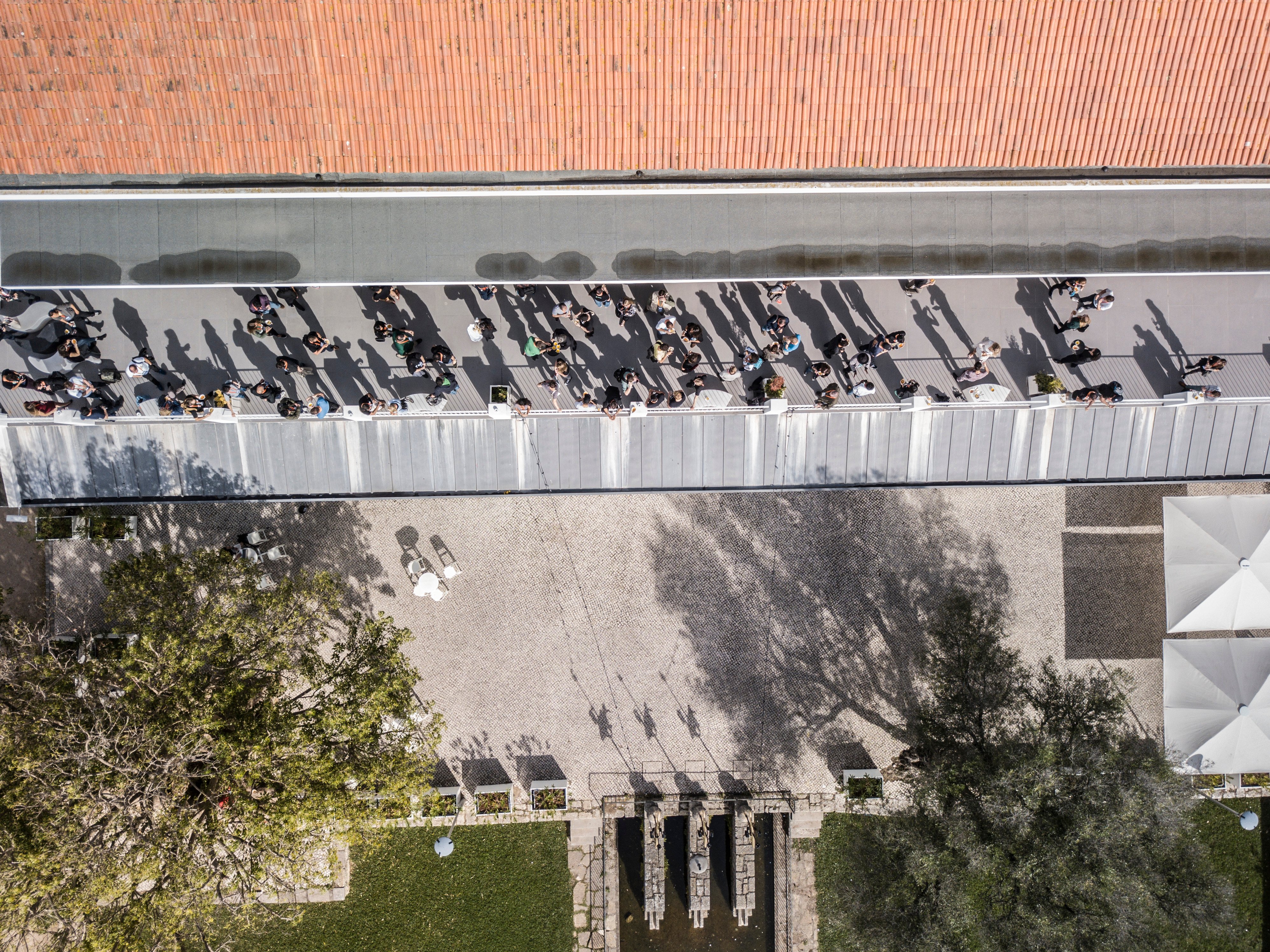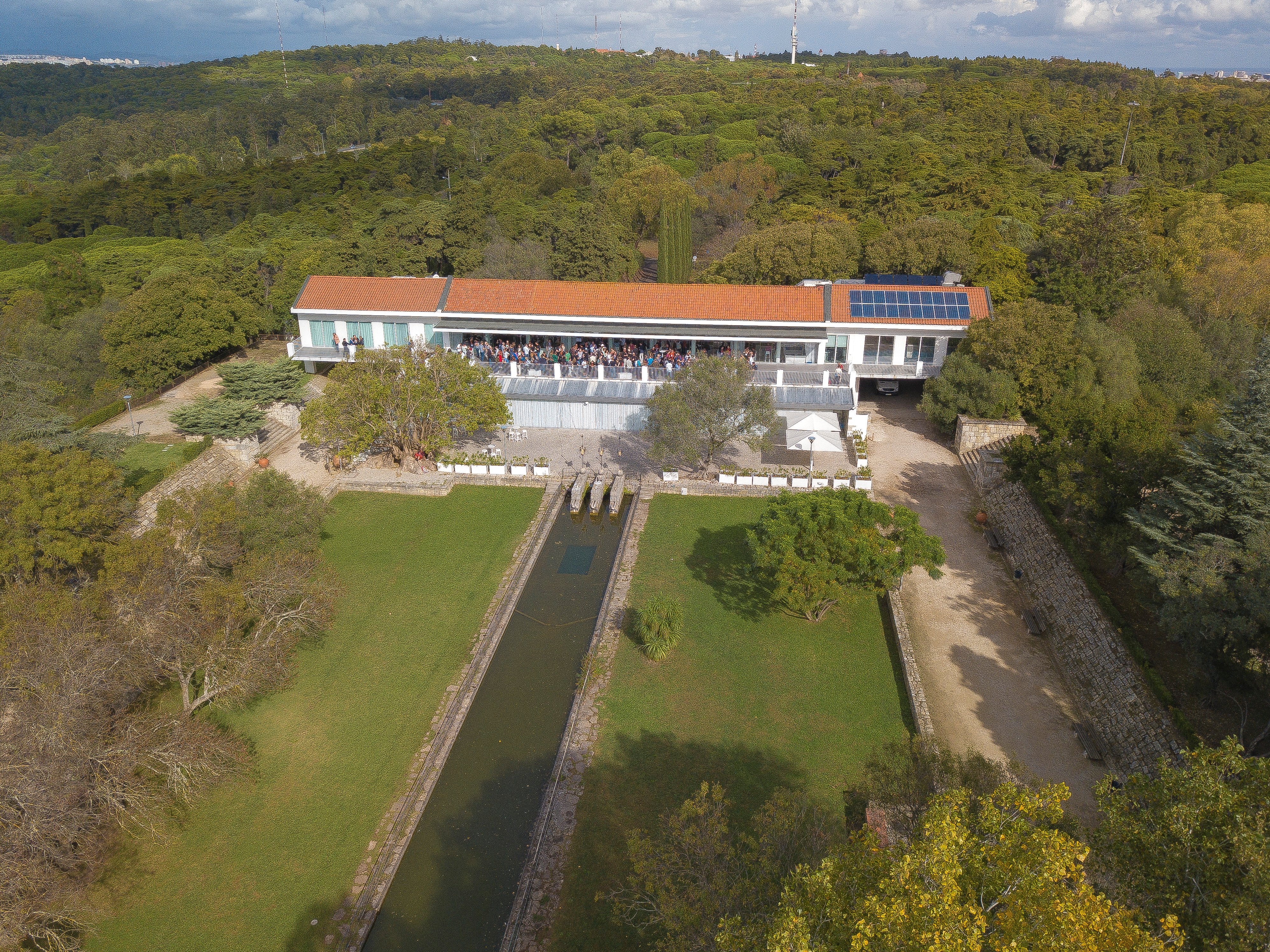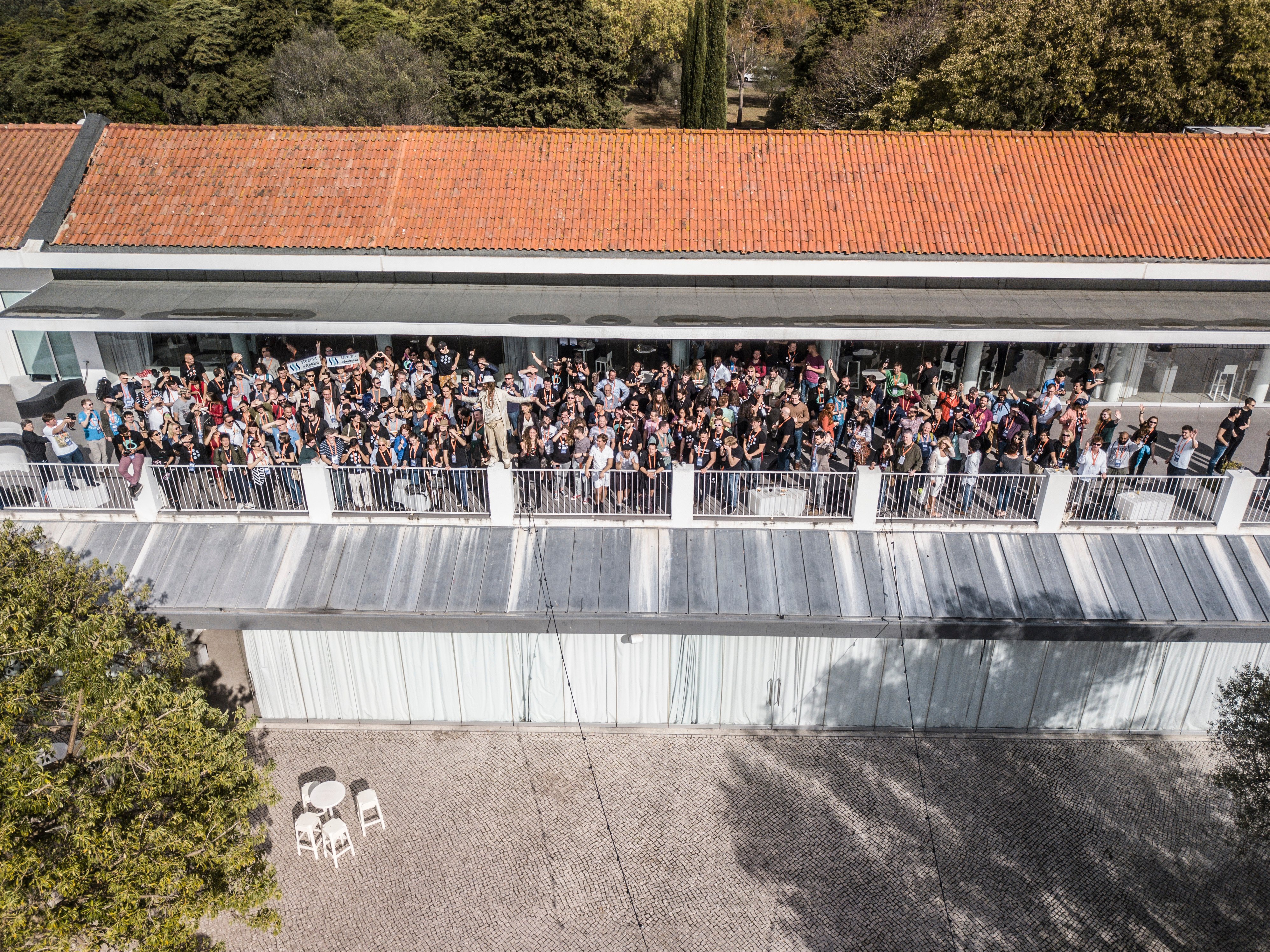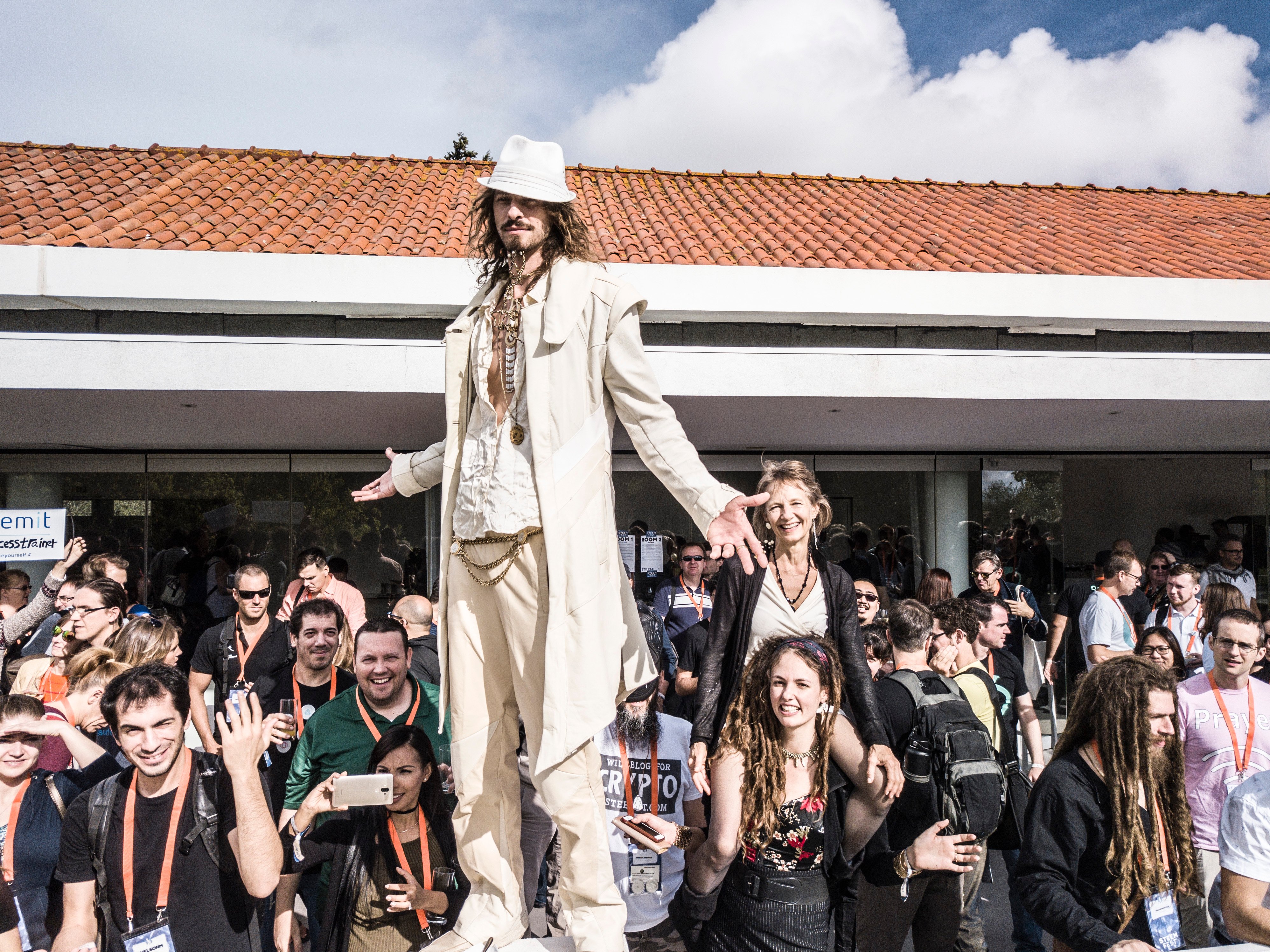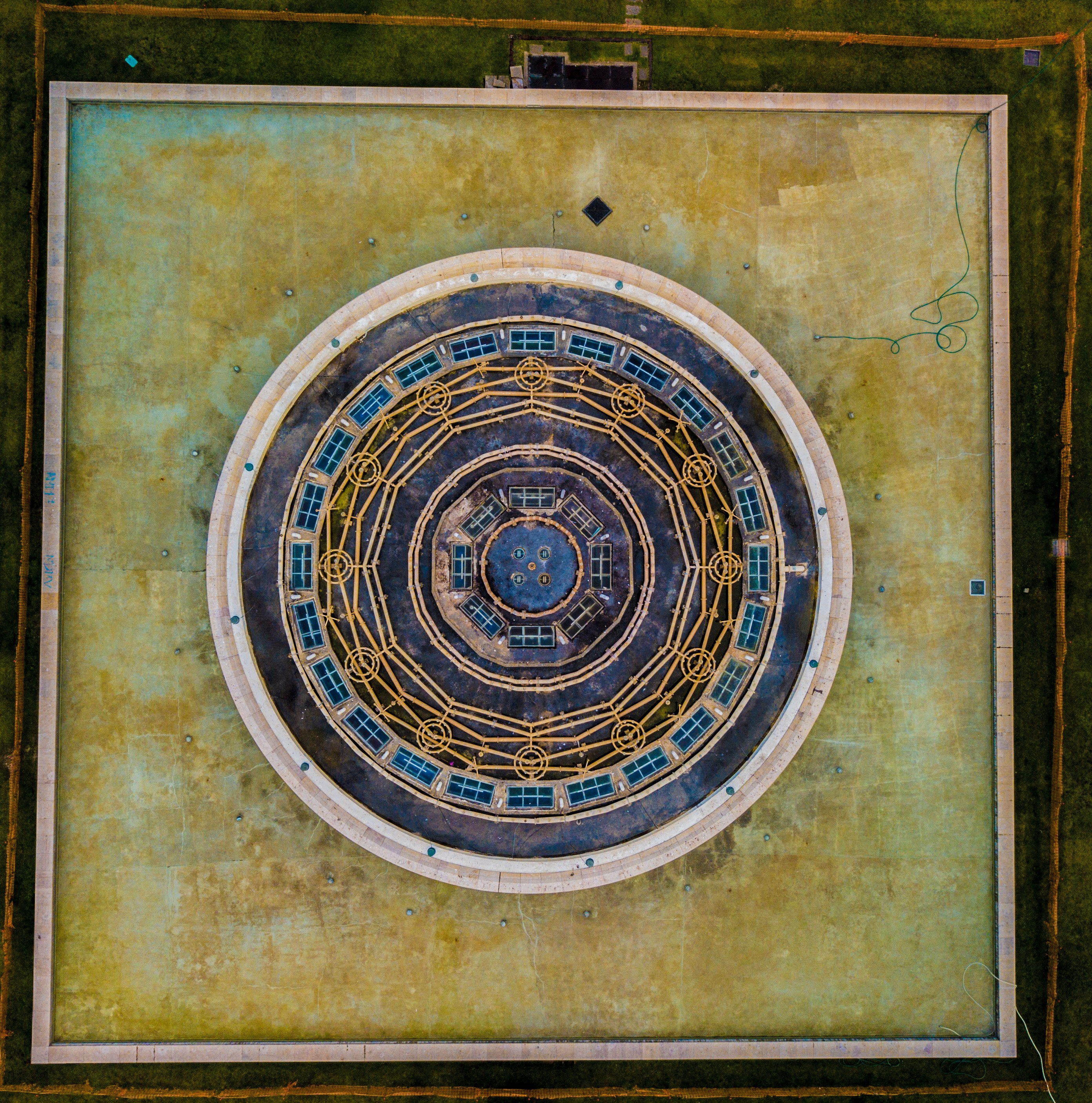 Inside the conference room we heard a lot of interesting talks and presentations which you can find on Youtube. Out of all presentations, this was the funniest and most awkward moment to me.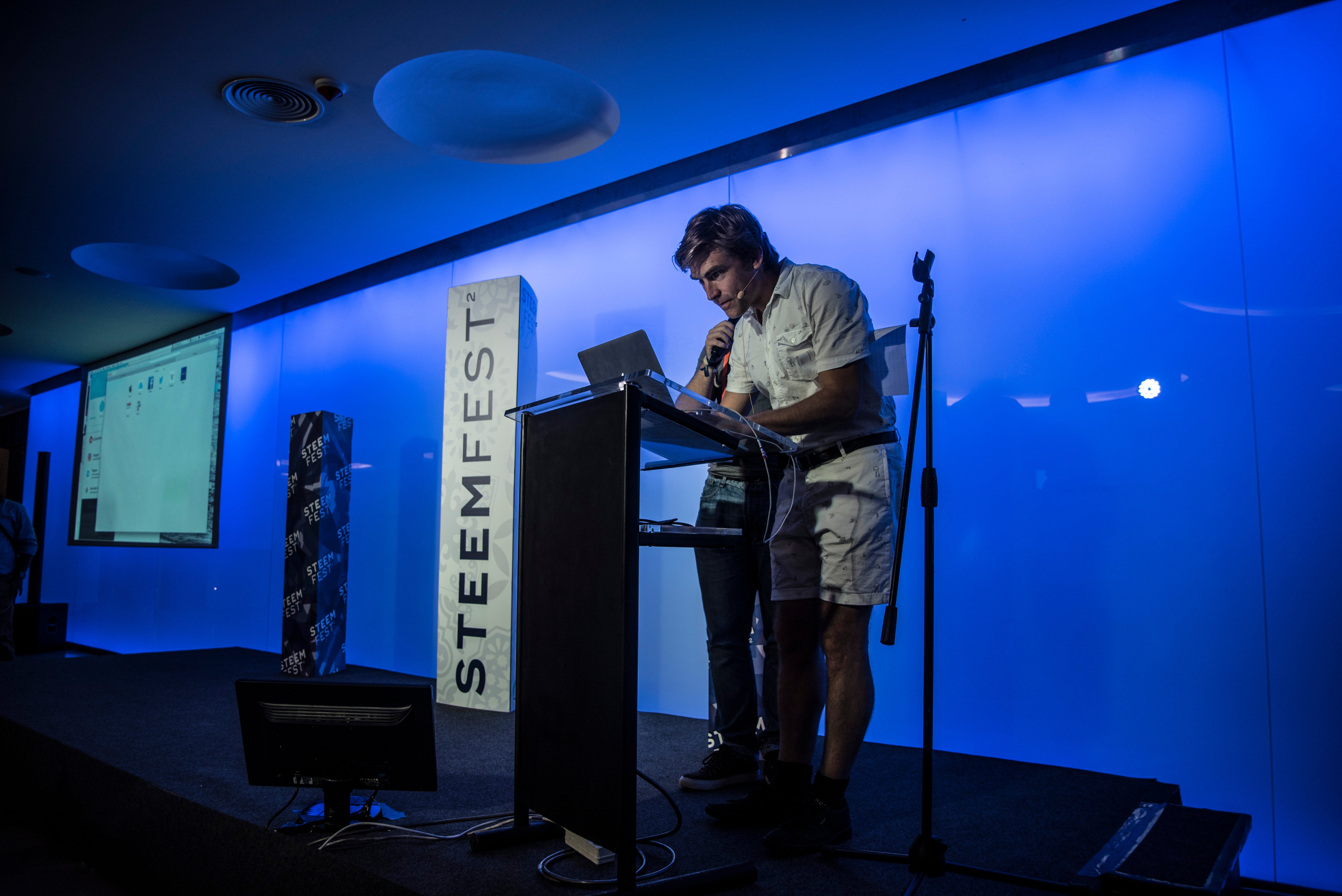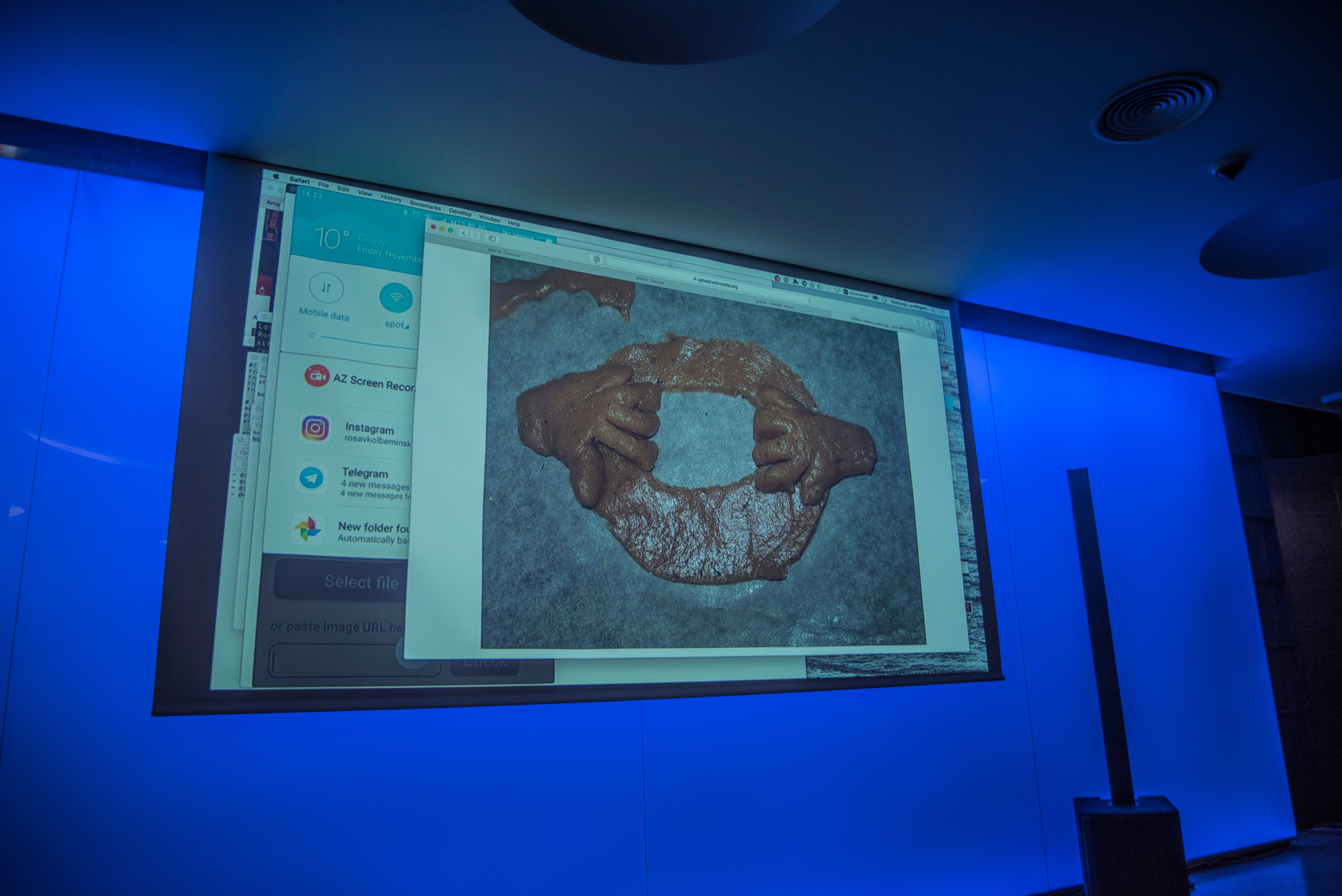 @roelandp checking whether a picture is safe for work or not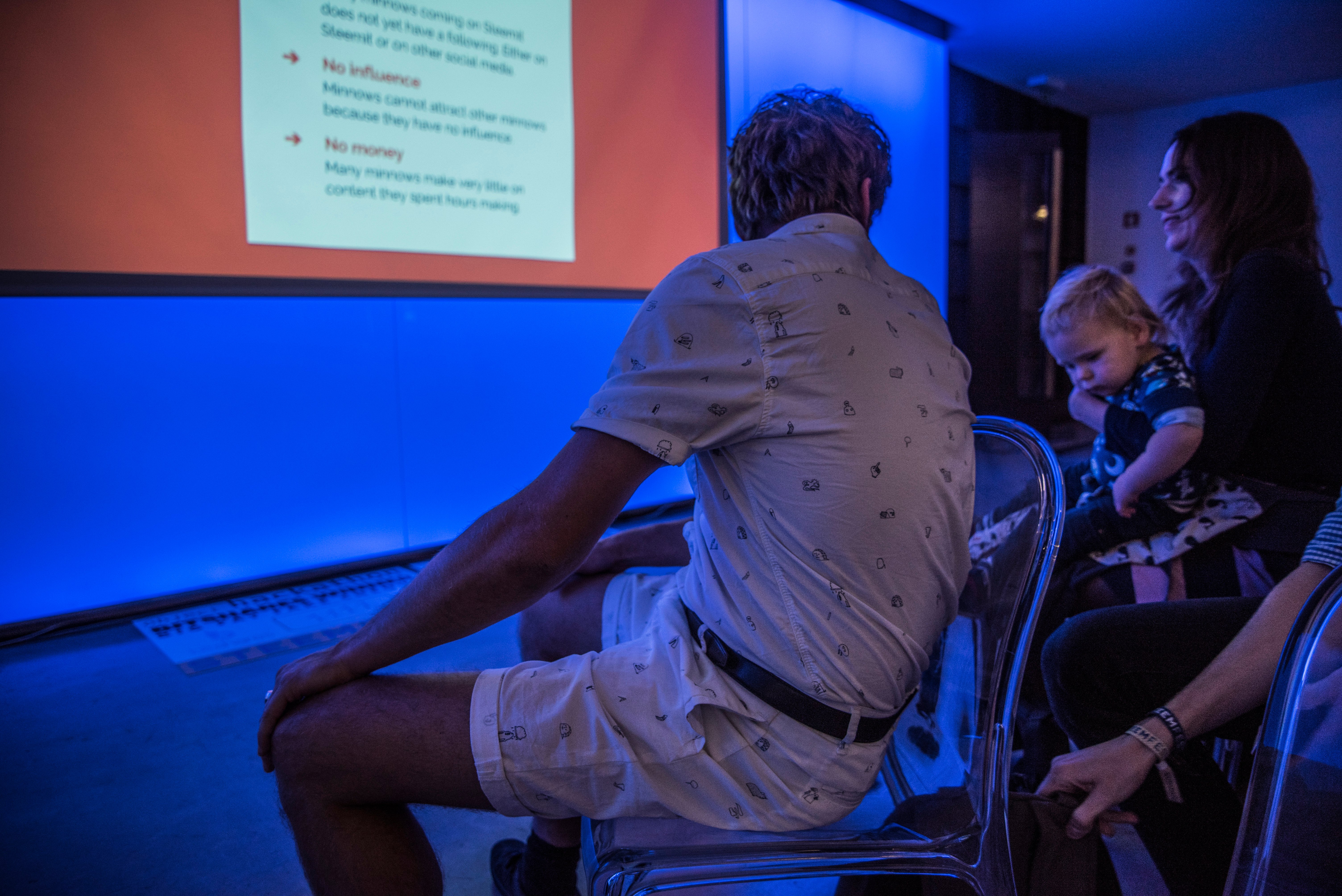 Awkward or not, @roelandp man, you are not from this earth! I know no one who is capable of doing what you can do. Thank you so much for everything you did, do and will do for us. Can you please DM me and tell me where the hell you go and buy your clothes? You always find the perfect outfit. I already wonder what you will pick for SteemFest³.
Of course we also had some great food which still left me hungry. Guess that's part of being in Lisbon? Well I am more or less kidding. Just try to avoid Tapas only when you are hungry.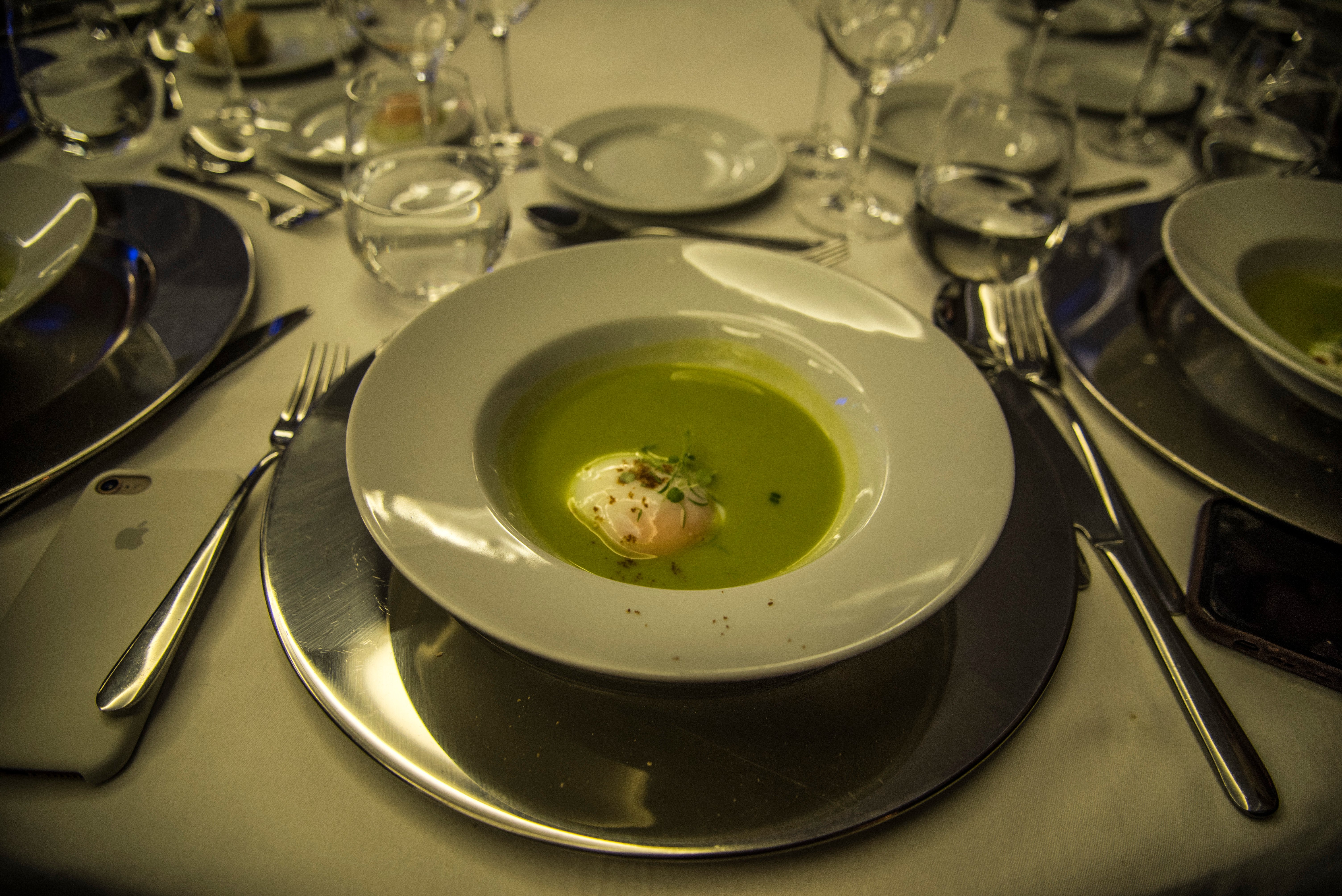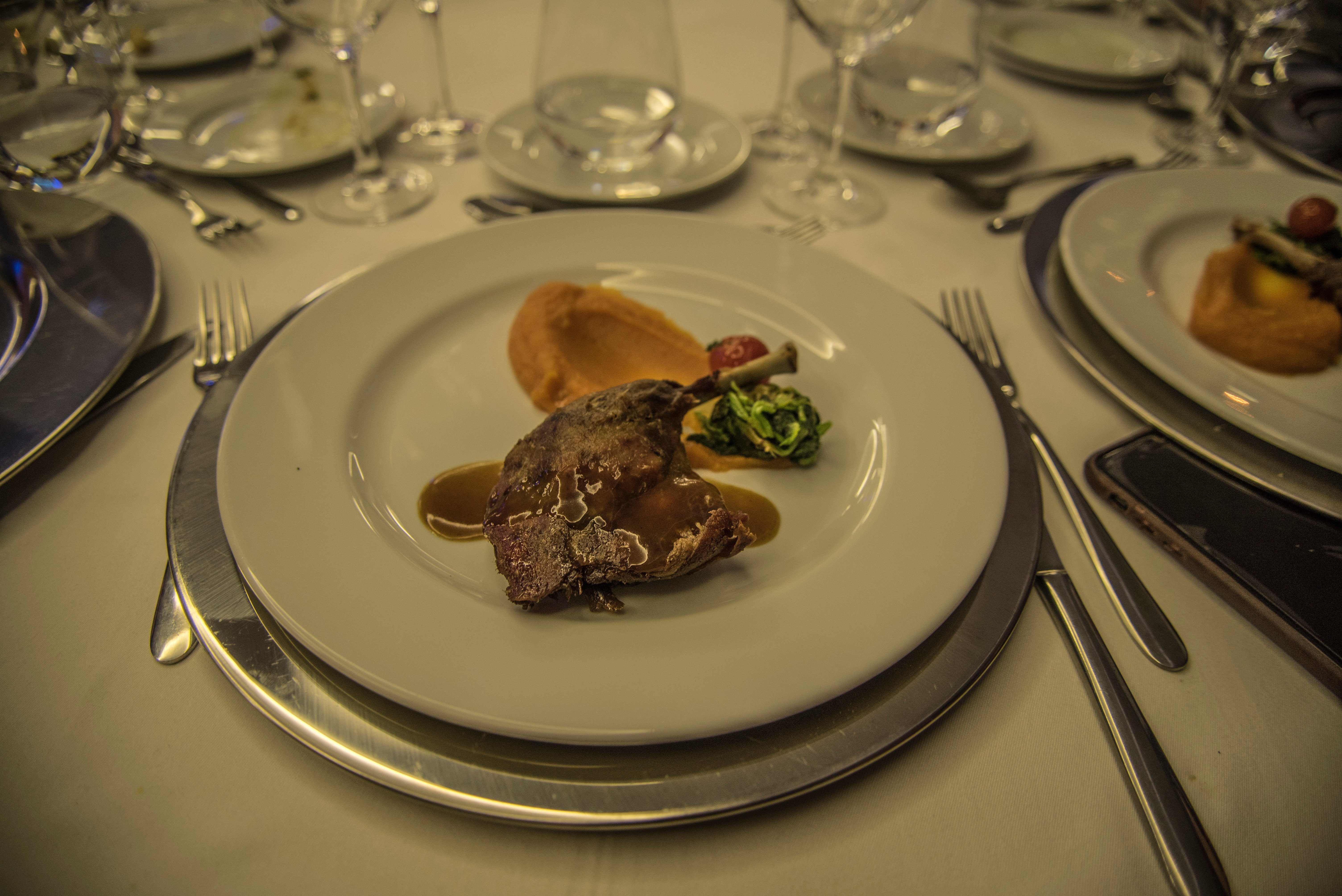 At night the Steemians met at Suspenso to celebrate the SteemFest and enjoy the night. We had a secret DJ, guess who it was?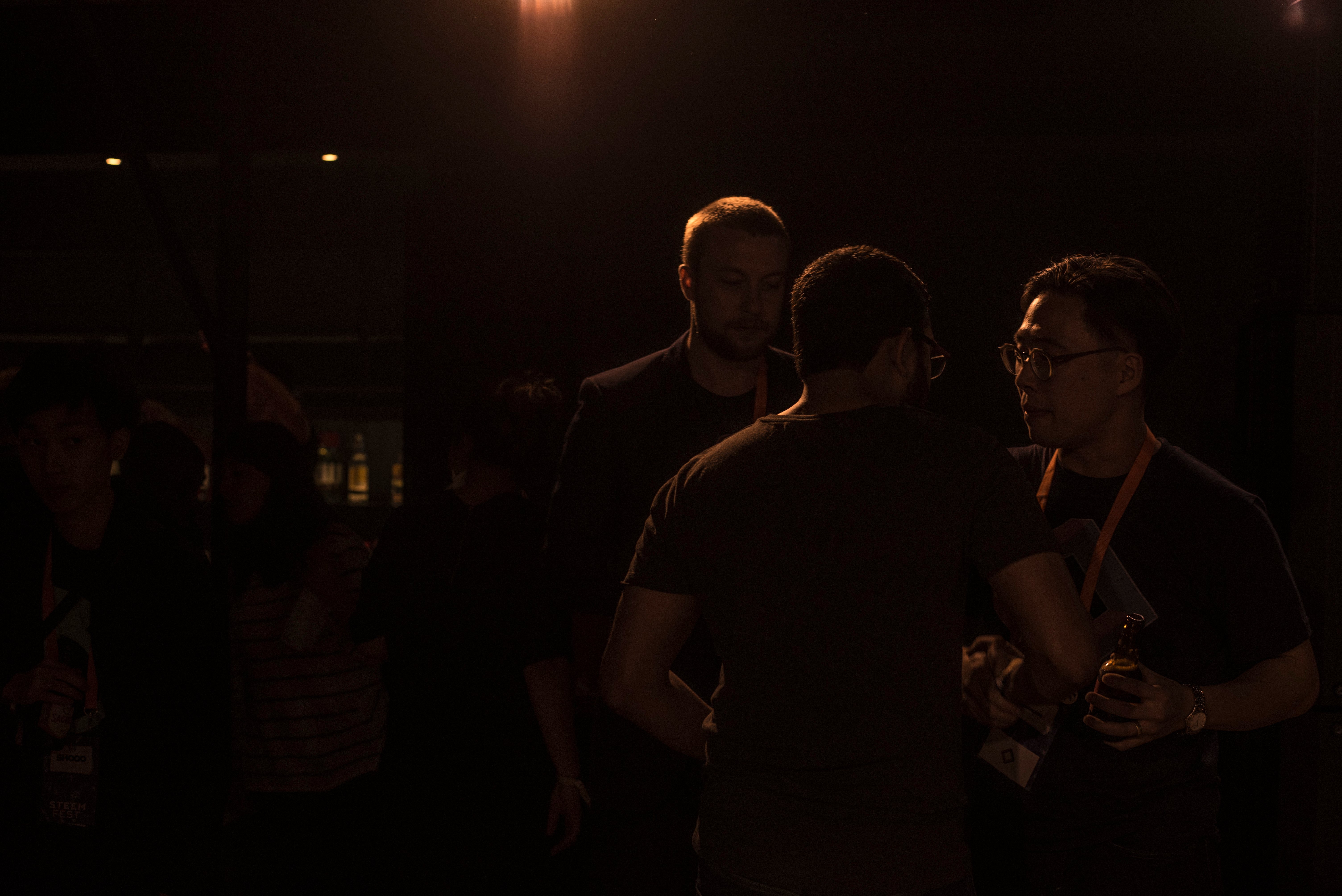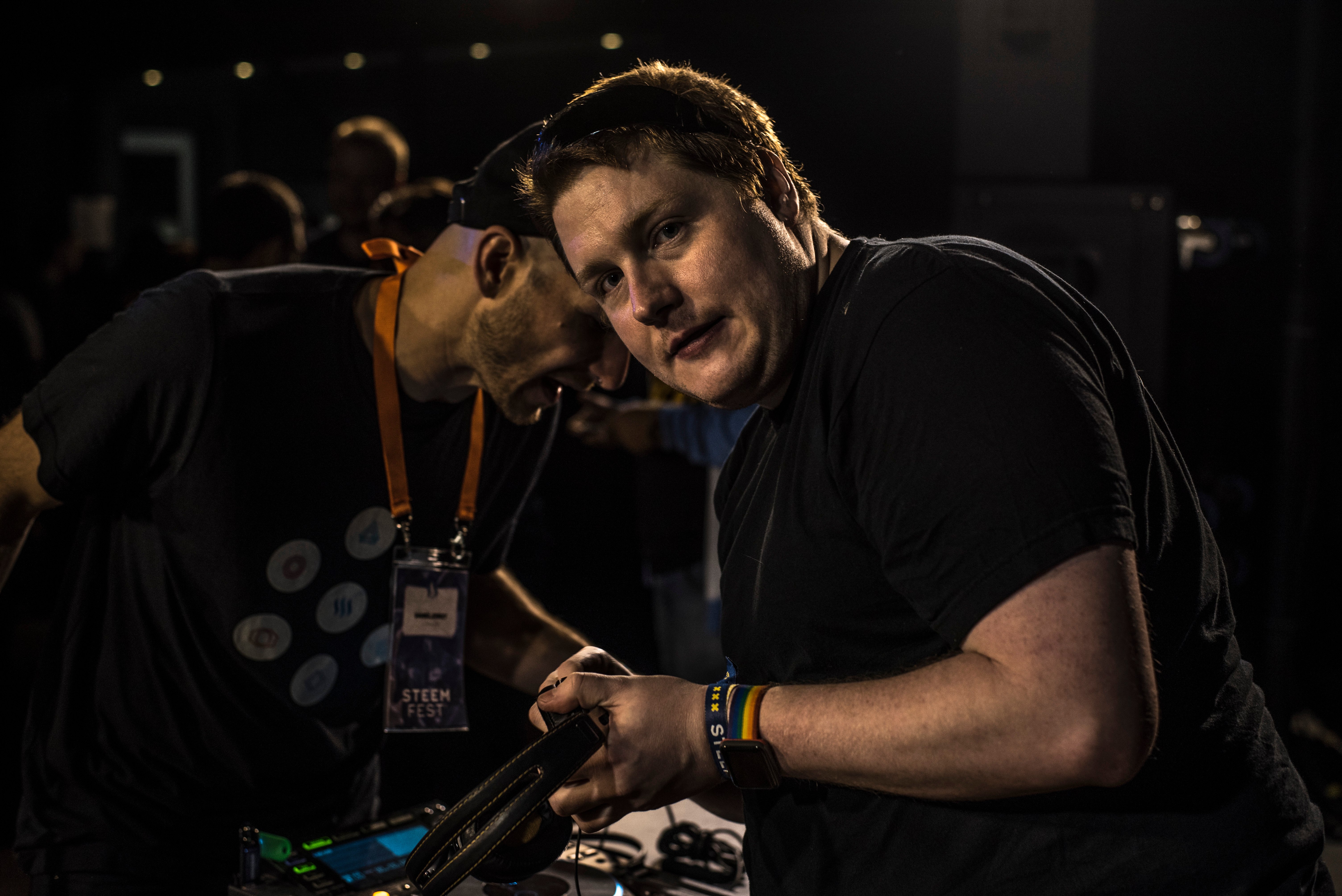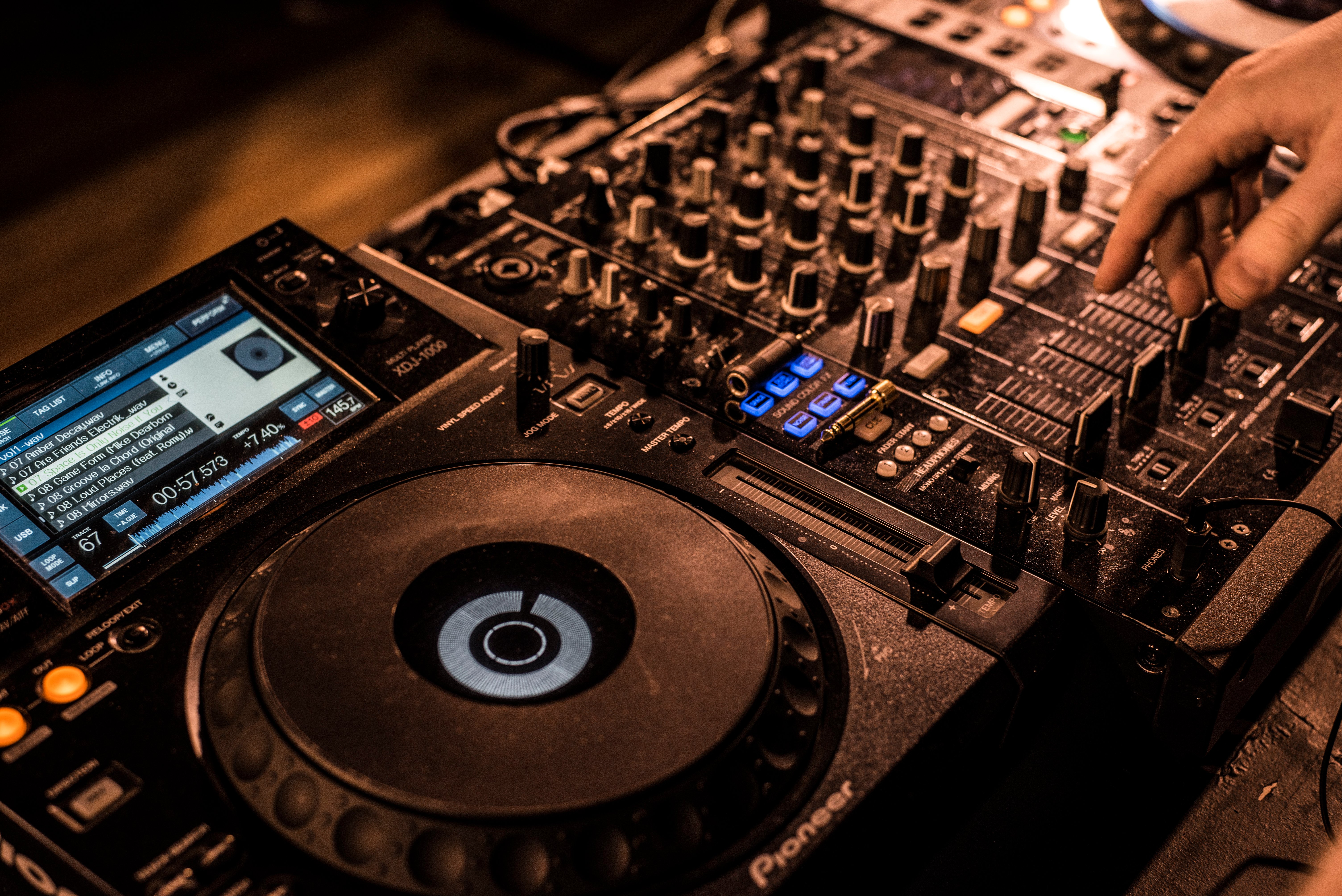 Let me tell you one thing, @sneak knows what he is doing! Out of nowhere he appeared on the stage and rocked the show. He brought the Steemians in the right mood and his music sounds forth from the loudspeakers. If you guys plan to mary I suggest @roelandp for the organization and @sneak for the music! I am sorry guys, hope you don't get too many inquiries now.
Tomorrow I will show you what happened on the fourth day! I had a nice photo walk with many people disappearing and much more.
Little sneak peek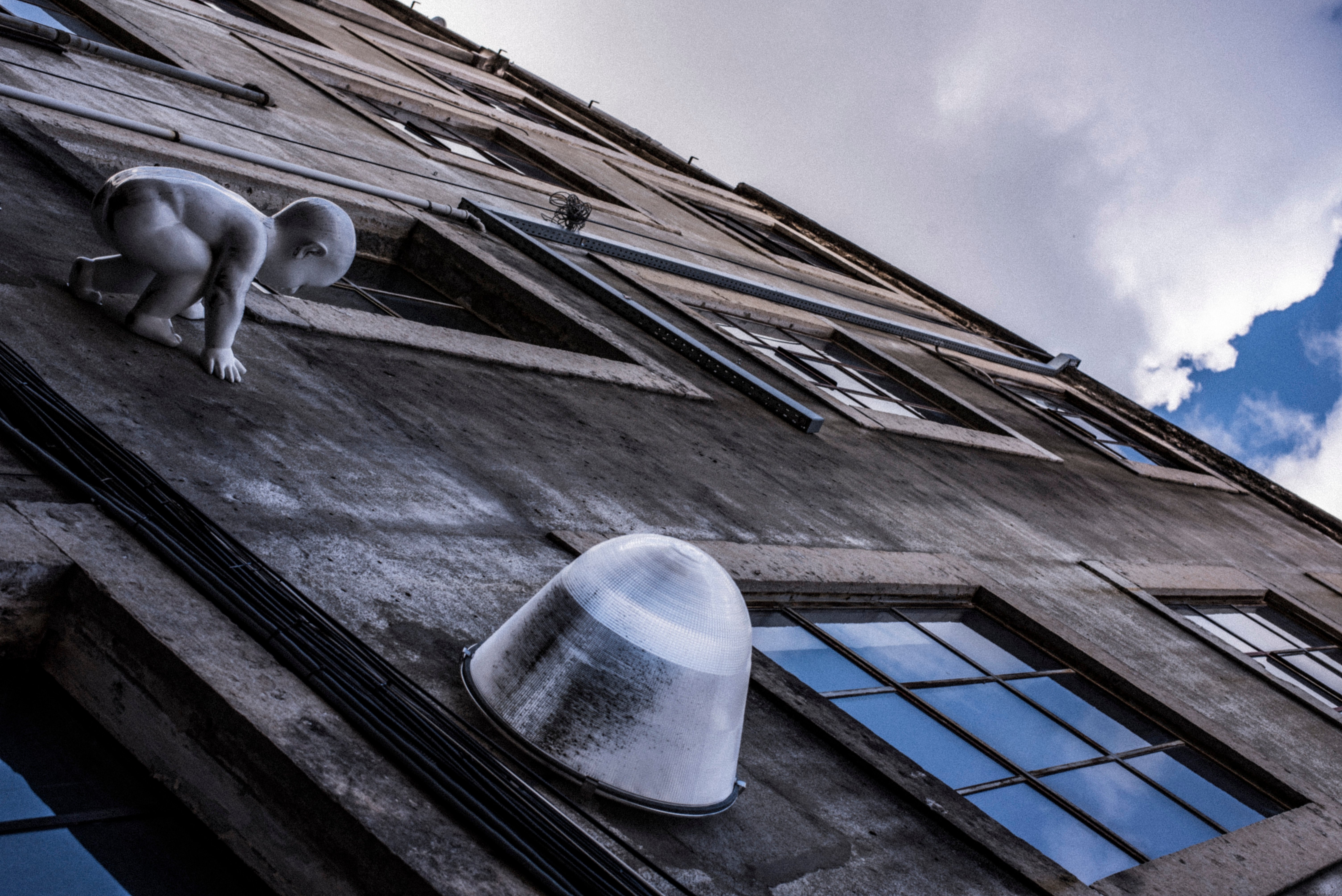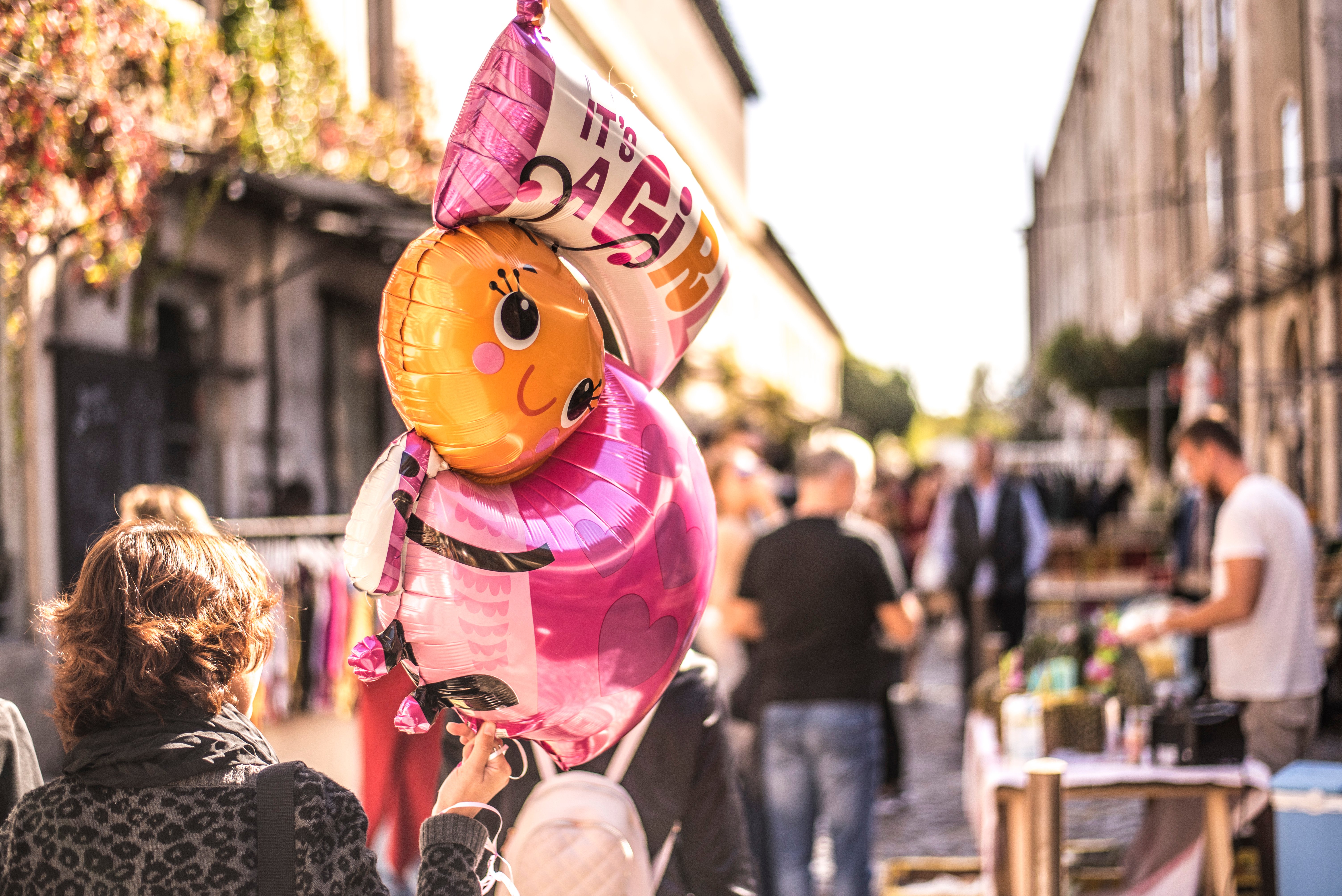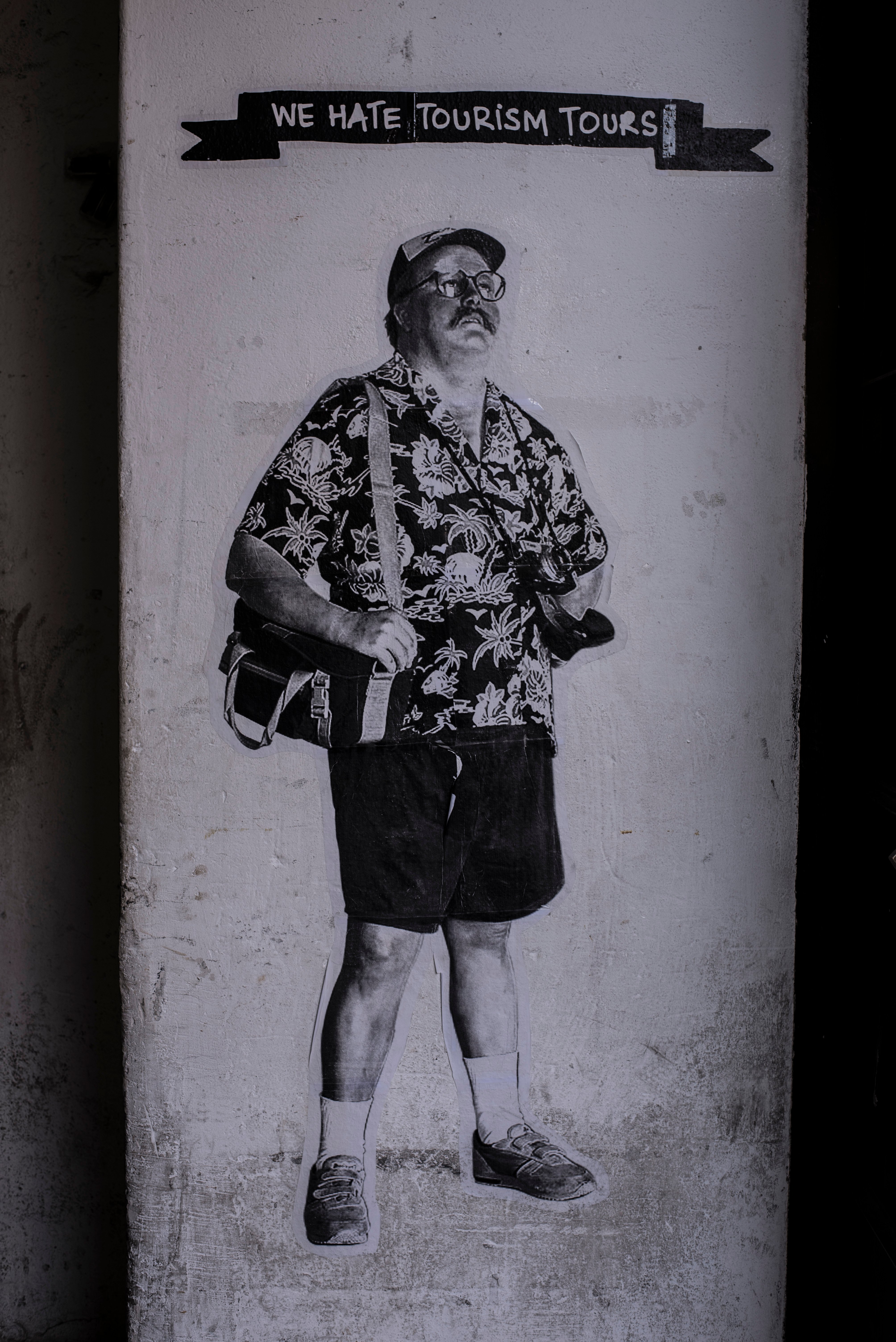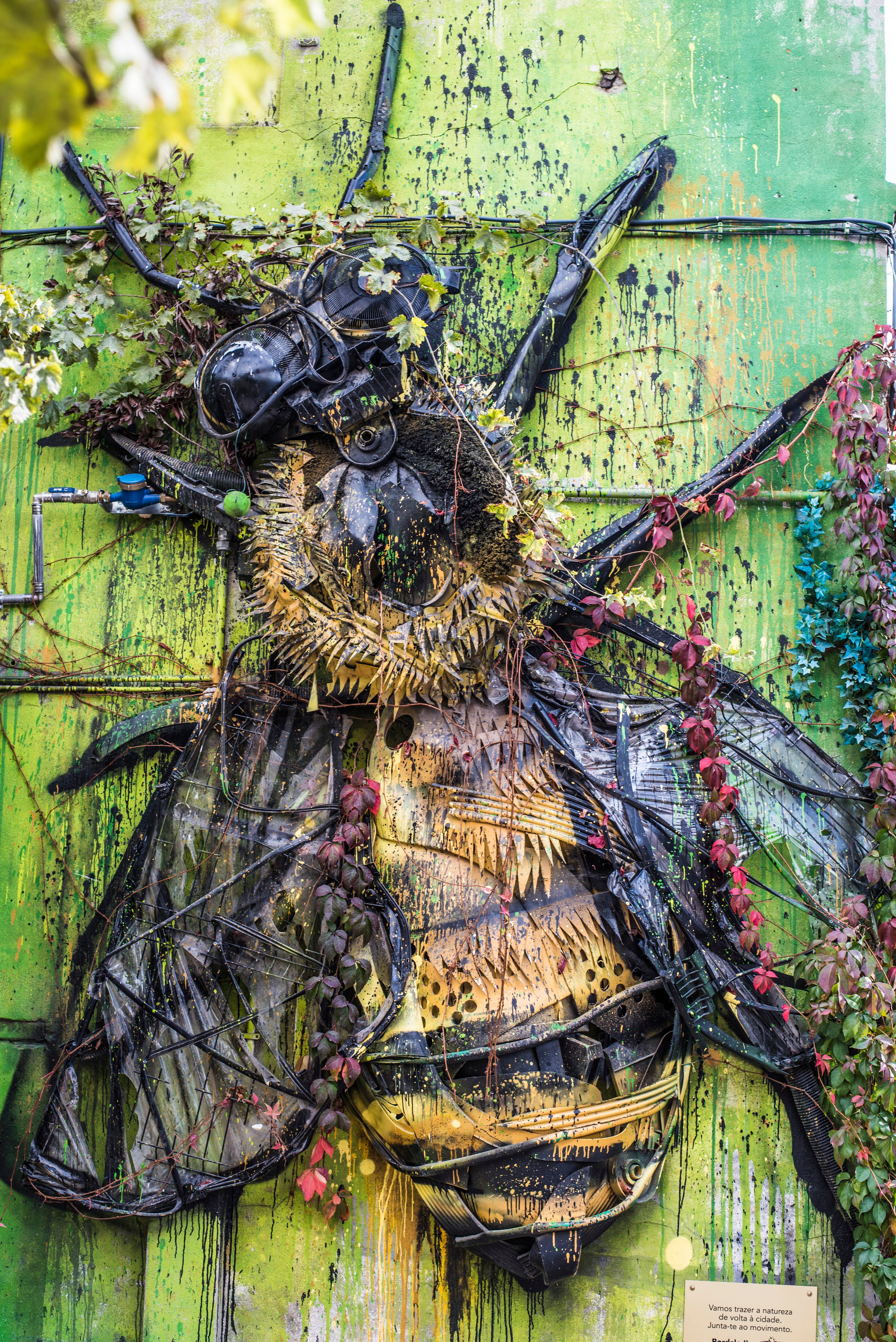 See you tomorrow and until then,
Steem on!

Tim