Back to reality… But what a weekend it was!
I got home from Steemfest last night around 11.15 PM only to realise that I'd somehow forgotten my keys at the Volkshotel, but it didn't even upset me as I was still buzzing from an incredible weekend. Fortunately my parents were still awake and were able to come to my rescue with a spare key so my reunion with my bed was only delayed by 30 minutes!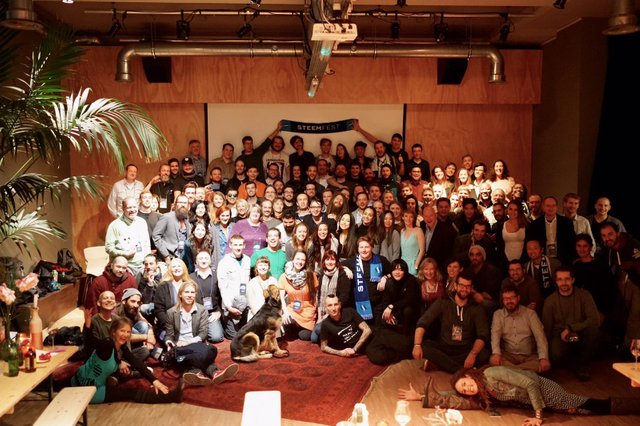 I suppose people are getting tired of hearing about how great Steemfest was but I'm gonna have to join the chorus. It truly was an awesome event and massive props to @roelandp for organising it, his very patient wife (and cute baby) for letting him do it and of course his big crew of helpers who made sure everything went along smooth as could be, Freddy, @firepower, @sjennon and everyone else, great job.
The power of community
What this event really brought home for me was the diversity of people that Steem has brought together, and the incredible feeling of community it has fostered. Here were people from 30 different countries, most of whom had never met before in real life, of wildly differing ages and walks of life getting along famously thanks to a platform that only 6 months ago had barely gotten off the ground. What we all experienced this weekend can only be described as special, and I'm very grateful to @ned and @dantheman for having brought Steem into the world, as well as the dev team slaving away behind the scenes.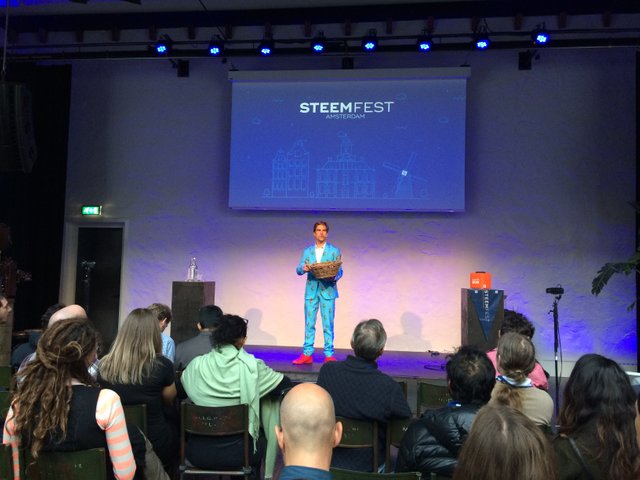 Shoutouts
Shoutouts to the always smiling @liondani and his wife Maria and all the rest of the Greek crew you guys are awesome, @skapaneos, @steemychicken1, @mariandavp and @andrianakout, @pkattera and @dbrock for some intense web dev discussions, @riverhead, @blocktrades and @xeroc I wish I'd gotten to talk to you more, @cass and @roy of course for their amazing designs and burritos, @knozaki2015 the drink master, @wingz and his kingly beard, @jonnybitcoin the Dutch like tiny beers eh, @saramiller and @everlove with their amazing energy, @andrarchy and @fabio who man-hugged to clear up a discussion gone wrong, the French crew @fabien and @ekitcho and @picokernel, @arcange and his wife.
@tatianamoroz who held a great concert, @kevinwong a man of many talents, @steemrollin who will be hosting the next Steemfest in California (right?), @mrs.steemit and @lisadang always looking fab and being on top of things (except for travelling that is!), @anyx, @onceuponatime and all the other Canadians, @nanzo-scoop the best-looking football bookie you'll ever see, @sneak the most extrovert introvert I've ever met, @furion who never ceases to amaze me, @pharesim and his awesome dog, oh and @blueorgy of course and so many more I can't think of off the top of my head. You were all awesome, thanks for being part of this weekend and making Steemfest what it was!
Despite having met a ton of awesome people there were still many I never even got a chance to talk to, so I hope I'll see you all again next time around, wherever it may take place. I'll be there that's for sure!