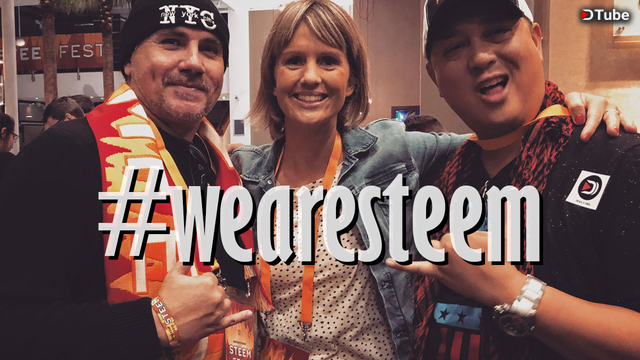 ---
A small group of like-minded people can change the course of history. - Mahatma Gandhi
That's exactly what I feel after having attended Steemfest³.
I came with no concrete expectations to Krákow and returned back home being completely mind-blown. As @nanzo-scoop perfecly analyzed in his Steemfest review, attenting such an event means to put skin in the game.
Traveling to Steemfest is a statement. It means: Here I am, and I want to be part of this! There's uncountable ways of leveraging the Steem blockchain, tapping the Proof of Brain, building something on top of it, merging real life scenarios with blockchain technology, creating an impact in the crypto space and beyond that, challenging the old, paving the way for the new and changing the world forever.
Everybody has their own way of connecting with Steem, while we all share the same vision: we want this to succeed and make it accessible to millions.
The very best selling proposition is always our own commitment: we all have our own reasons why Steem, depending on our backgrounds, life situations and future plans.
The synergy of all these stories is what makes Steem so powerful.
Here's to the power of Social Blockchain - a melting pot of advanced technology and top-notch communities!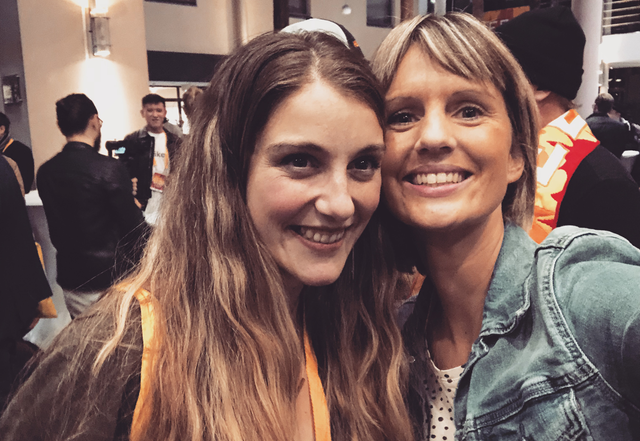 Stellar steemian @coruscate - always smiling and always positive
You can't script Steemfest.
I met old friends and found new ones, had incredibly inspiring conversations with people I didn't know before (happy for the Uber drive @peixeboi) and those I had been engaging with before on the blockchain.
Every encounter taught me something new.
It's amazing to see from how many different perspectives people are entering the crypto space. I had conversations about science, psychology, sports, economics and many other different fields of interest - and interestingly they were all tied to the Steem blockchain in some way.
And yes, besides the presentations and speeches, we had so much fun!
Thanks for picking me as your pool partner, @birdinc - I think we deserve a rematch. Thank you @steembirds for making me reveal things in front of a camera I never though I'd ever say in public. And thank you @steemcafe for raising funds for my charity @dreamsoftheocean.
The magic lies in the unexpected.
That also applies for my bowling experience. After having lost against @lukestokes, @corinnestokes and their three kids, my team and I decided to try fix the dilemma at the bar. How that ended up is perfectly documented in the following photo stripe.
You definitely can't script this.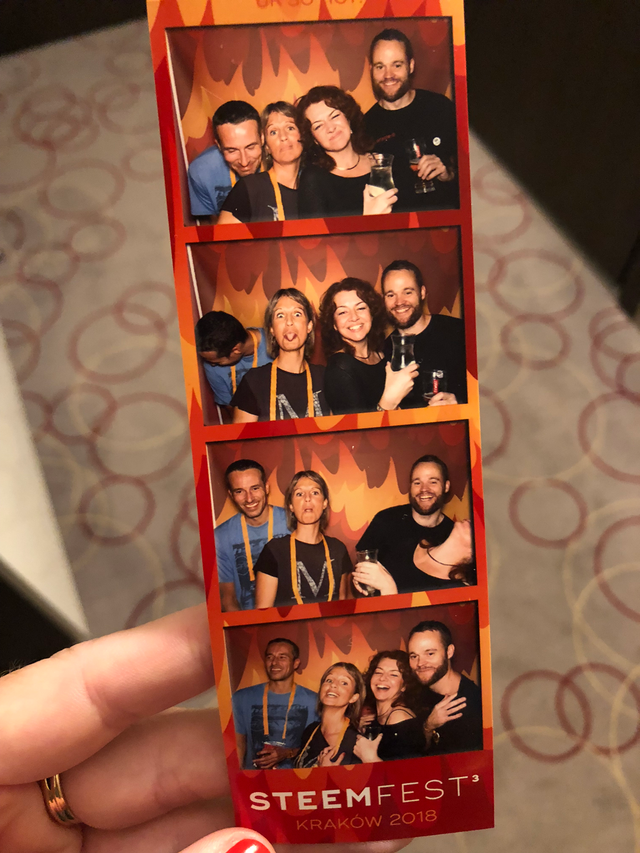 Thank you @abh12345, @connecteconomy and @starkerz for being such incredible human beings!
Thank you, steemians!
My happiness accounts are refilled and you can count me in on your future journey!
To everybody who couldn't make it to @steemfest this year: start saving some money NOW - this event is so totally worth it. You wouldn't ever regret having been part of it.
We are Steem - and the best is yet to come.
Much love,
Marly -
PS: Here's another version of the video on Youtube:
.
.
.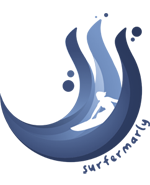 This blog was created in July 2016, aiming to provide thought-provoking content for open-minded people who go on adventure, step out of comfort zones and embrace the new.
Thanks for being part of the journey!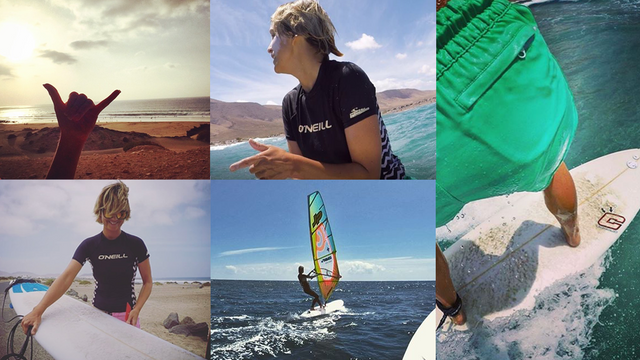 PS: All my blog posts are created and submitted via eSteem Surfer 1.1.12 - my favorite Steem desktop client that was developed by @good-karma's @esteemapp team. Check out their account for more information.
Original content. Pictures taken with my iPhone X and edited with Slide Show.
---
▶️ DTube
▶️ IPFS