Creative minds are rarely tidy. - John W Gardener
Oh, I can relate, John! You whould have loved seeing our last night's poker table though.
What happened at yesterday's little Steemfest get together was definitely high class creativity.
Since it's illegal to sell poker chips - thus impossible to buy some -, the steemy poker players had to discover some other way to find out who's got the best pokerface on the blockchain.
Here's to one of the craziest poker sessions I've ever been participating in!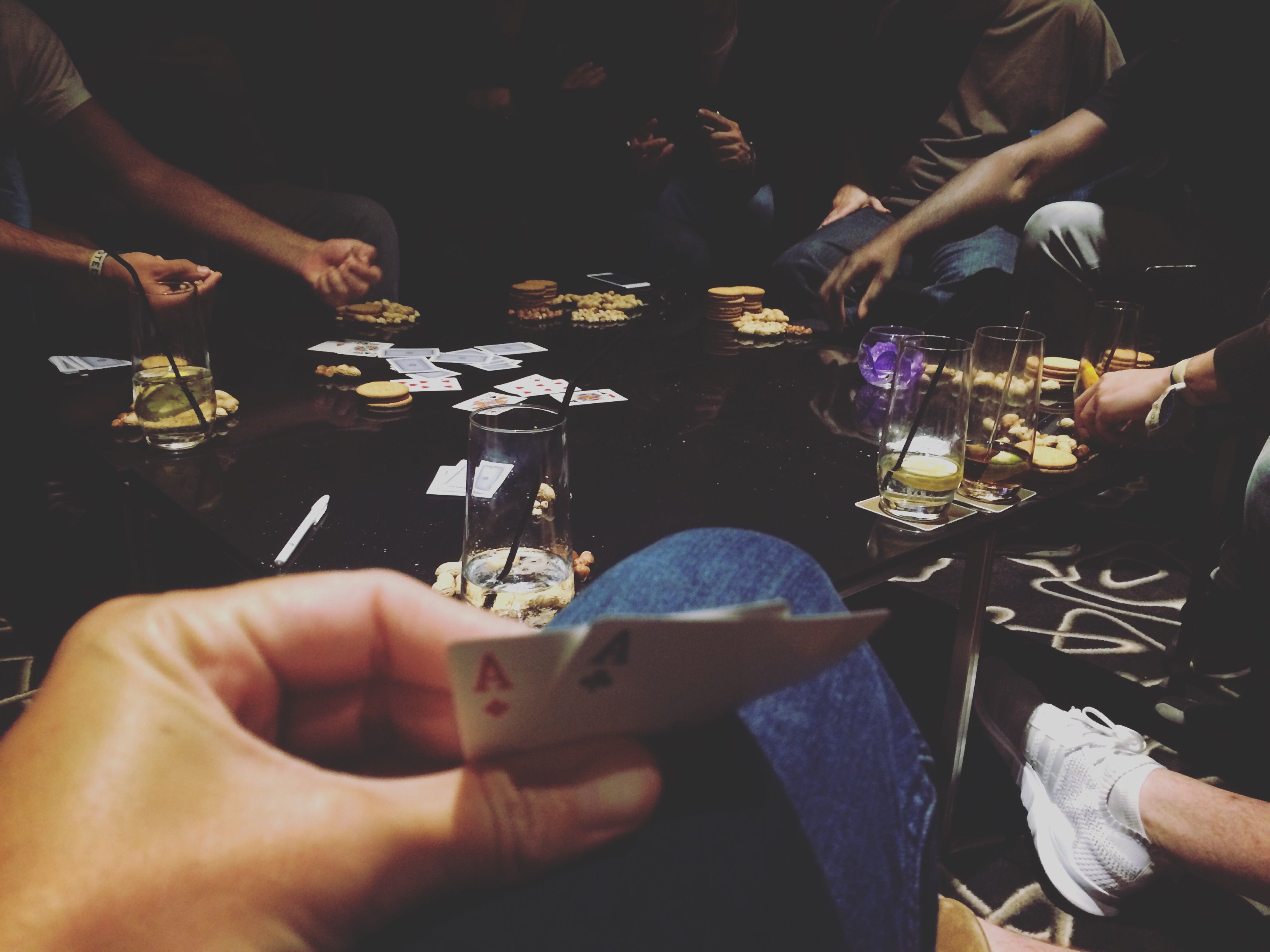 @surfermarly showing a quite good hand
Having the nuts!
There is this saying that 'out of limitations comes creativity'.
Well last night's poker session at Steemfest definitely proved that.
Since we couldn't buy any poker chips for our creamy and delicious game, we had to find an alternative currency.
We may be part of 'the new world' when it comes to technology, but if you run out of poker chips there is nothing more valuable than a package of cookies :-D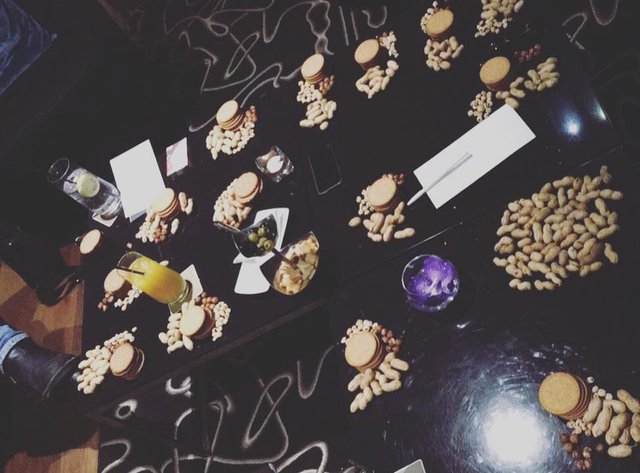 The fancy stacks - picture taken by @gargon
So you have the nuts? Me, too! :-)
I'm pretty sure that I will have a different view on cookies after last night's experience.
They are of great value!
Now even though we had quite a mess on the table with all these crumbs, the location we were playing at had definitely style!
@future24 and @lex030 kindly organized some private space for us at the 5-star hotel 'Epic Sana Lisboa Hotel' (5 walking minutes from the HF Fenix Lisboa.
The hotel staff informed us that we were not allowed to play for money. Well is Steem what they'd consider being money? :-)

That's how we love to poker! Playing with style at the Epic Sana
The winners take them all!
We started with blinds of 50/100 but then raised them every 15 minutes. After a while the game was becoming quite tough and fast.
1.5 hours later the group of 10 players was reduced to five.
As on steemit so at the poker table, the whales were controlling the game :-)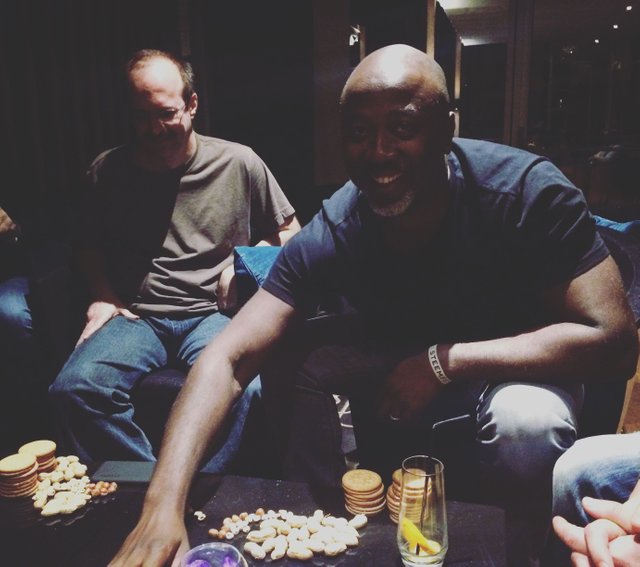 @nanzo-scoop celebrating a winning hand, observed by (Mr.) @blocktrades
After 3 hours we had a winner!
The amazing @pgarcgo (project and witness @cervantes) demonstrated well what poker games are about.
He had been almost kicked out of the game but then celebrated an amazing come-back.
The buy-in for every player was 50 Steem, so in the end the pot was splitted between @pgarcgo (350 Steem) and @nanzo-scoop (150 Steem).
I'm pretty sure that this wasn't the last poker session during a Steemfest. Wherever the next one will take place, I'd be happiest to be part of such an event again.
However, the next time we'll have a professional poker set with us. Then 'having the nuts' will be again a privilege of a few.
I'll head to the airport now, with a bag full of amazing memories and uncountable pictures.
Stay tuned, because in my next blog post I will write about my 'Steemfest surf session' with @heiditravels and other fellow steemy surfers.
Big hugs, Marly -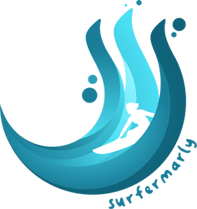 Thanks for your valuable time!
This blog was launched at the end of July 2016
aiming to provide stories for open-minded
people who enjoy living on the edge of their lives,
stepping out of comfort zones, going on adventure,
doing extreme sports and embracing the new.
Welcome to the too-much-energy-blog!

PS: Don't forget that this is a troll-free zone.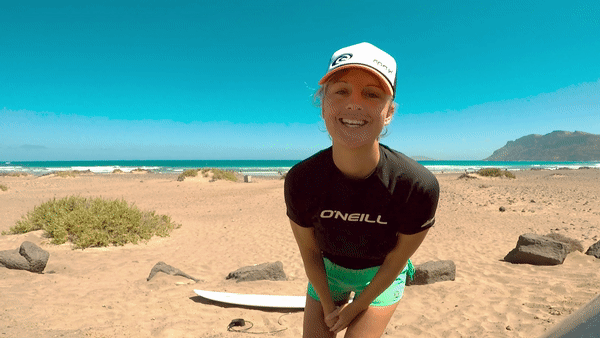 Original nuts.