A moment's insight is sometimes worth a life's experience. - Oliver Wendell Holmes Jr
Oh I couldn't agree more, Oliver.
Presenting at Steemfest today was definitely worth a world.
As the people who surrounded me today´s morning may confirm, I was pretty nervous before going on stage - just not to say that I was almost going crazy- haha! 
Finally that one moment had come and it felt better than I could have ever imagined!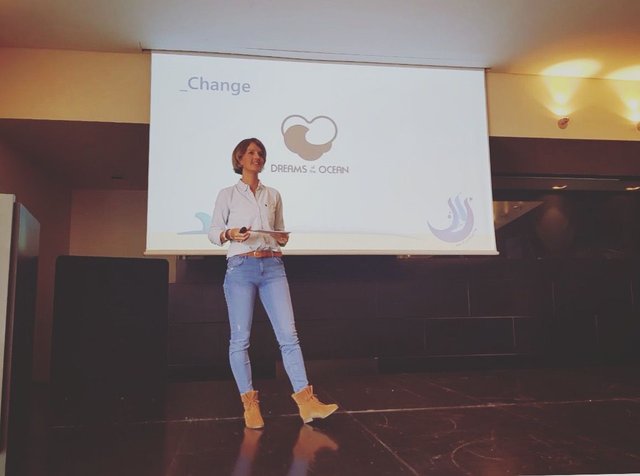 @surfermarly during her presentation - the picture was taken by the great @firepower. What you need to know is that in real life he's not only as kind as on steemit, he's a really wonderful person.
Steemfest - What a blast!
Since I arrived at the get together yesterday's evening, I'm completely amazed.
This event is far beyond what I expected. It's incredibly fulfilling to finally meet all these people I've been contact with for month and also come to know new steemians I still didn't run into on the platform.
I'm not lying if I tell you that I almost didn't sleep last night due to the outstanding impressions I had from the first encounters at the welcome party.
Today's morning the conference room no. 1 was almost exploding. There was not only one free chair in this room. As @roelandp informed in his opening speech, there are currently around 300 steemians at the Centro Cultural de Belém in Lisbon. Wow!
So while it was heavily raining outside, it got pretty cozy inside :-)
Thanks to my excitement I completely forgot to record my own presentation. Actually I was aiming to film it with my GoPro and do my own vlog later. But anyways, I can share a little detail with you nobody else is able to provide:
Here is the video I presented today at @steemfest at that was somehow the core of my speech:
Now I really wanna thank everybody who watched the livestream! Thanks for hanging in there, even when we were facing some technical issues :-)
I hope you enjoyed what you saw.
Also people asked me after the presentation how they may contribute to my charity project. An kind of support towards the account @dreamsoftheocean is really appreciated here. So by upvoting the blog posts published in that blog or even sending a little donation to its wallet, you will already make a difference. Thank you, steemians!
After the presentation I was full of adrenaline and endorphins. All the pressure was gone, and I was just happy. The feedback I have received so far was incredibly positive, and I'm really grateful.
Then I was finally relaxed enough to start taking some pictures with steemit celebrities and like that involve you into this great 'internet friends party'.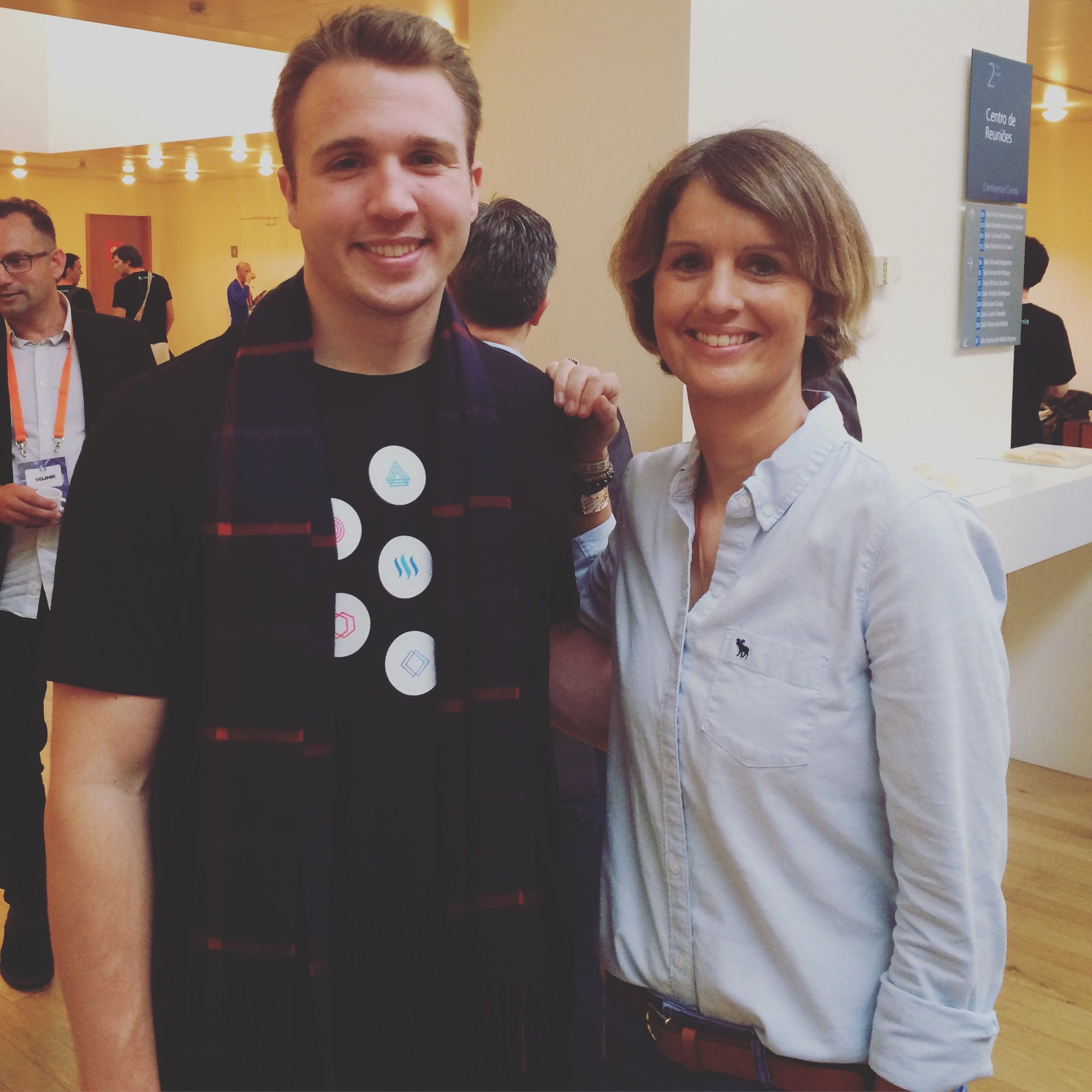 Meeting Ned Scott @ned, Co-Founder and CEO Steemit Inc.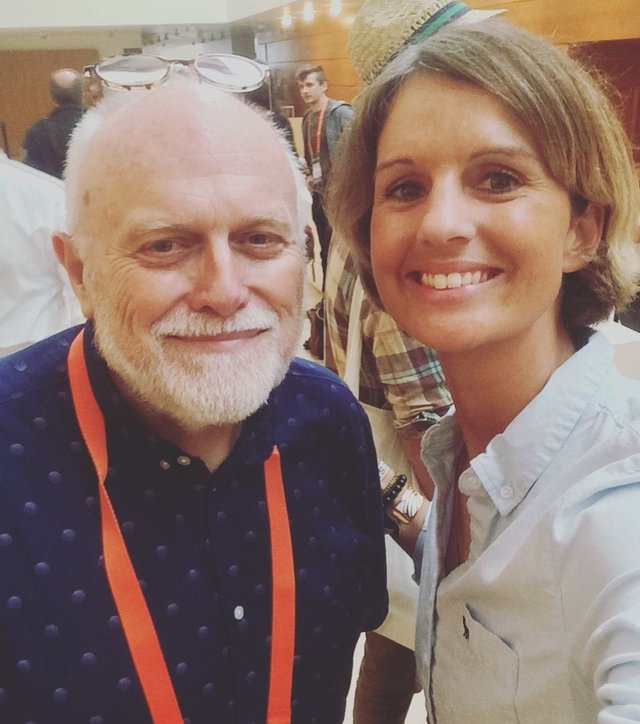 Meeting Brian Rhodes @brian-rhodes, Actor and Producer. I just love spending time with you, Brian! You're incredibly inspiring and I very much enjoy talking to you!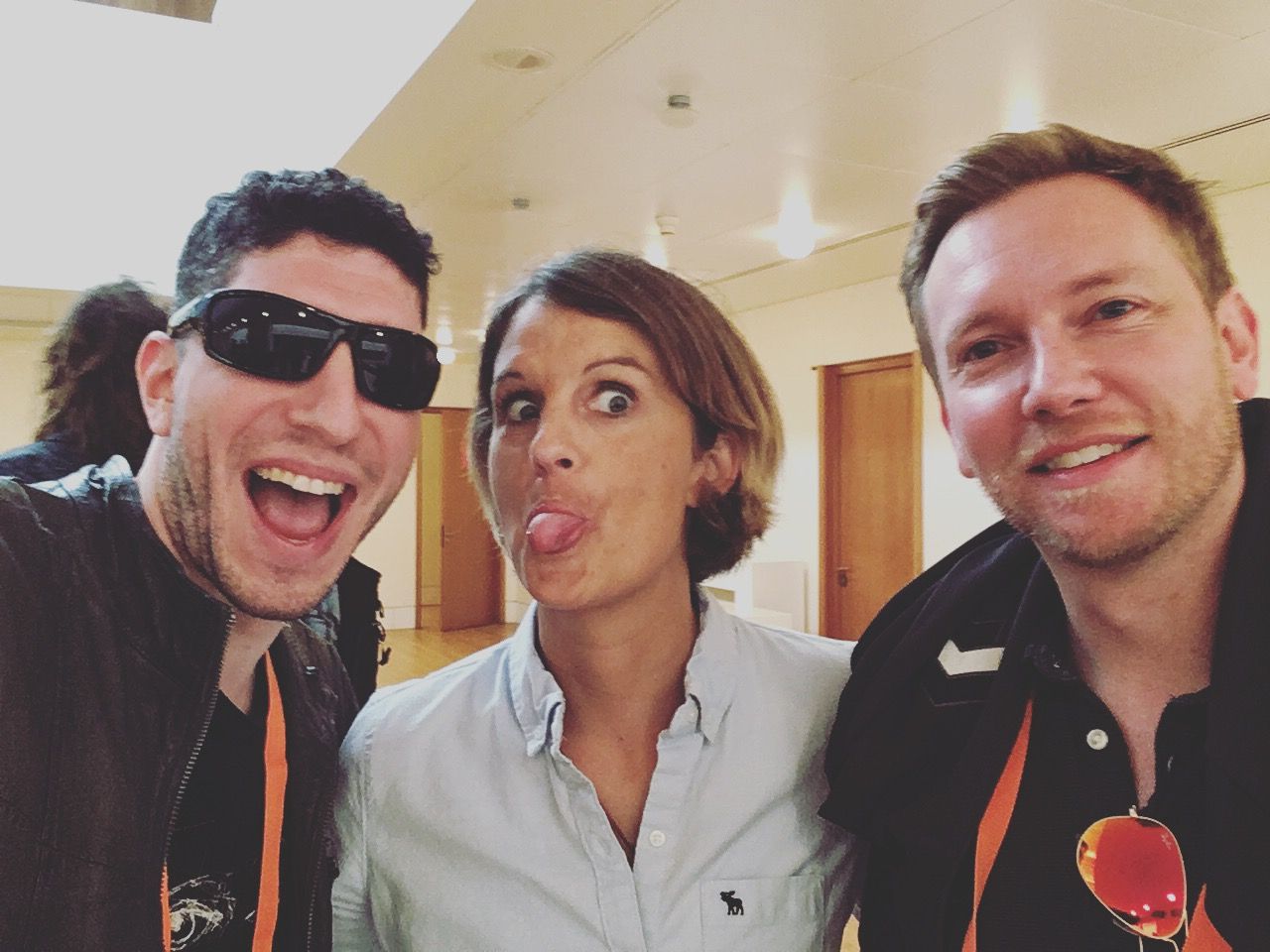 Keeping my promise of being a steemy groupie - haha! Meeting the famous @steembirds: @jaybird (here: also photographer) and @dan-atstarlite. You guys ROCK!
The best thing about the current situation is that this Steemfest ride has just began. If I could I would just stop time!
Again, thanks for being there! We will all keep you posted on our steemy, creamy & delicious doings here :-)
Big hugs, Marly -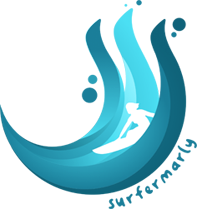 Thanks for your valuable time!
This blog was launched at the end of July 2016
aiming to provide stories for open-minded
people who enjoy living on the edge of their lives,
stepping out of comfort zones, going on adventure,
doing extreme sports and embracing the new.
Welcome to the too-much-energy-blog!

PS: Don't forget that this is a troll-free zone.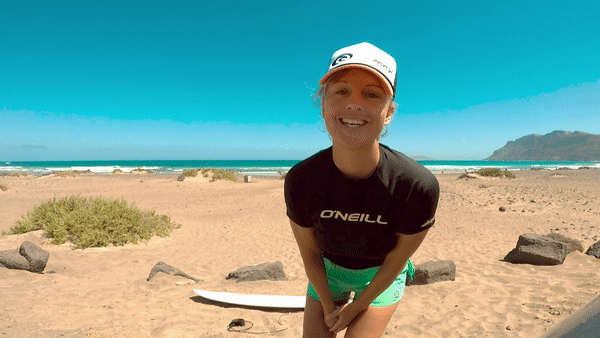 Original content.