How to Yoga at STEEMFEST
Good day, Steemians!
I can do things you cannot, you can do things I cannot; together we can do great things. -- Mother Teresa
Once upon a time, I had a steemy dream: I wanted to teach yoga at Steemfest.

I began sharing yoga on Steemit in thanks for the inspiration and insight I gained by using this site. Yoga is one of my most epic treasures, comparable in value to the multiple mindgasms that this platform has given me, so I wanted to share gifts of health and happiness in reciprocity.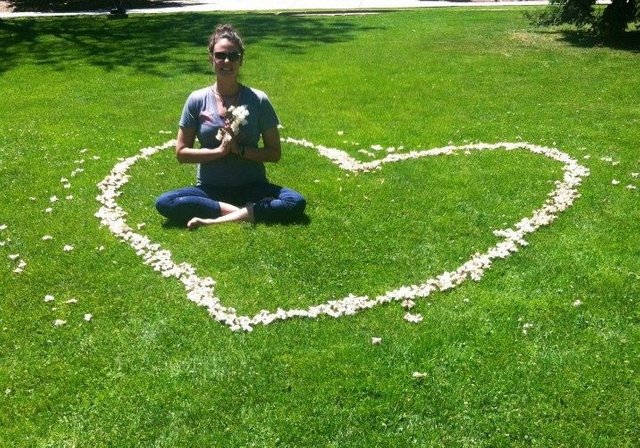 Offering yoga at Steemfest felt important and significant and exciting...and impossible.

I don't make money, and I don't spend money, so how could I attend a festival in Amsterdam??

Thankfully, witnessing miracles is one of my favorite things;
in fact, it is one of the reasons I practice yoga.
I absolutely love achieving what was once impossible,
--and I'm pretty awesome at it--
so rather than worry, complain, or fret,
I used "impossible" as fuel towards focused, radiant achievement of my dream.


Support materialized as if by magic.
First, @quinneaker inspired me pretty hardcore towards possibilities (thanks @quinneaker!),
then, @roelandp said YES to my proposal to offer yoga (thank you @roelandp!) and we found a time slot that wouldn't conflict with the rest of the schedule, hence the early morning 8:30 am that made some people flinch.

Then, I launched a fundraising campaign for my flight. Even though it didn't completely achieve my goal, it taught me lots about communication and believing in myself & shit. My hero @quinneaker swooped in again, sponsoring not only my but also @everlove's flight to Amsterdam, and offering invaluable advice towards my journey. (Thank you again and again and again @quinneaker!!) 
Last, I found a Mr. @willemjanvandort from couchsurfing to host us in his cozy home for a week.  Connections made, $0 spent, and my dream was coming true!
Everything fell right into place, so @everlove and I set out on our 42 hour journey to Amsterdam. I practiced in the airports along the way,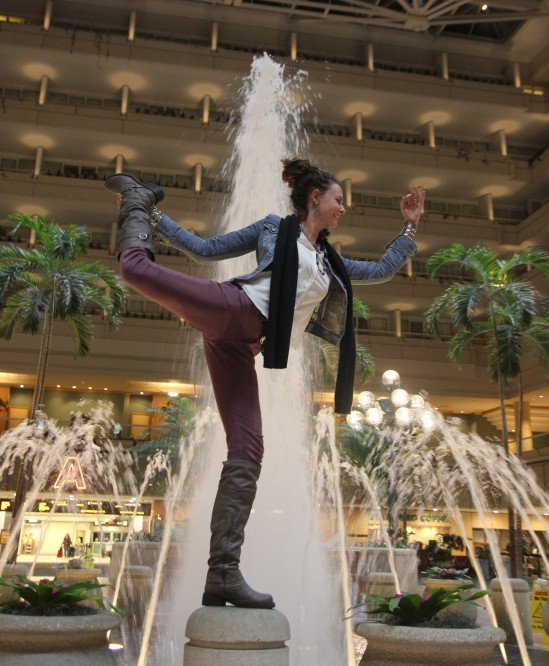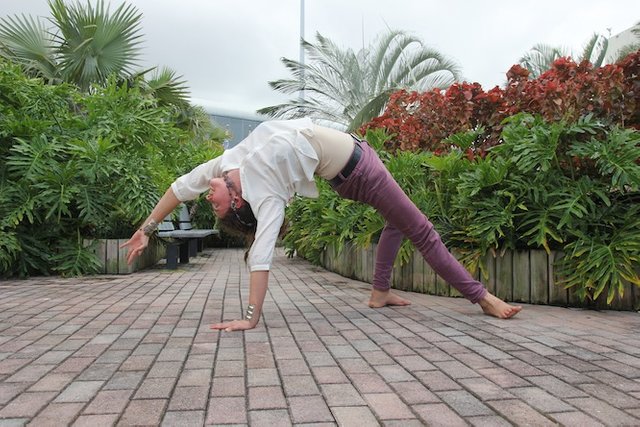 throughout the city,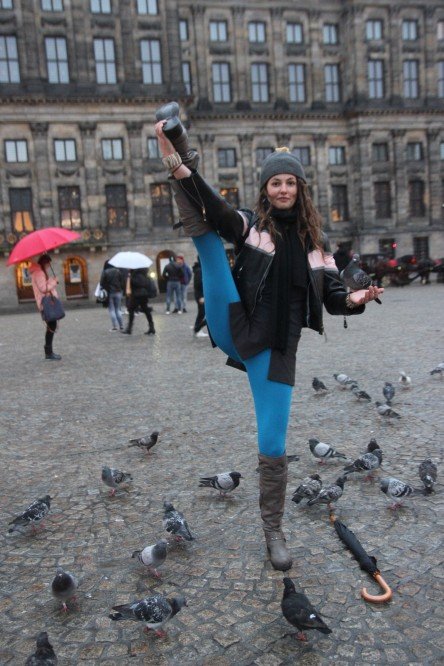 and upon arrival at the Volkshotel.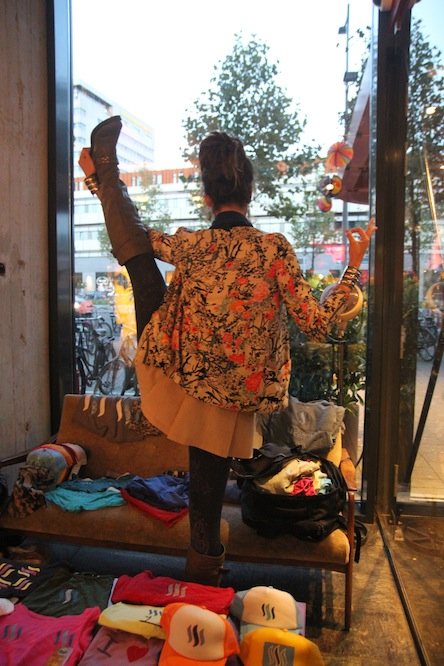 I hear Amsterdam keeps some of its enticing ladies in the windows...



Then Friday happened,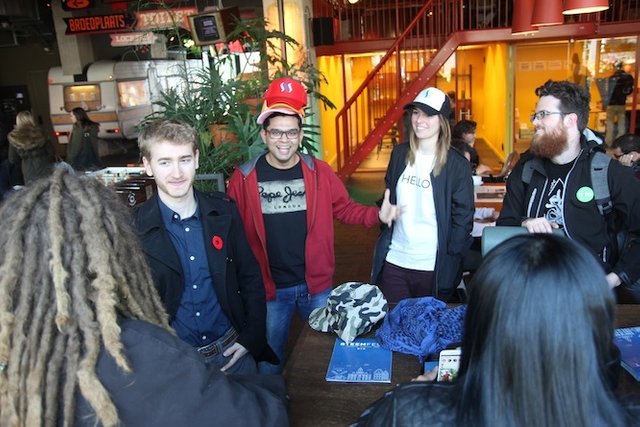 @ballinconscious's dreads, @anyx, @firepower stacking caps, @sjennon, @robrigo, @anahilarski's pello linda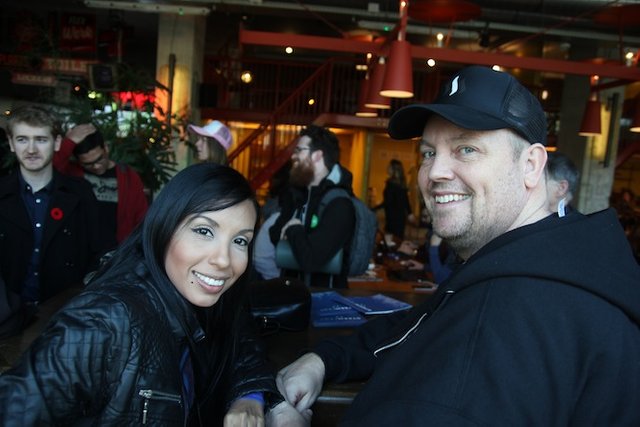 I was stoked to meet @anahilarski and @hilarski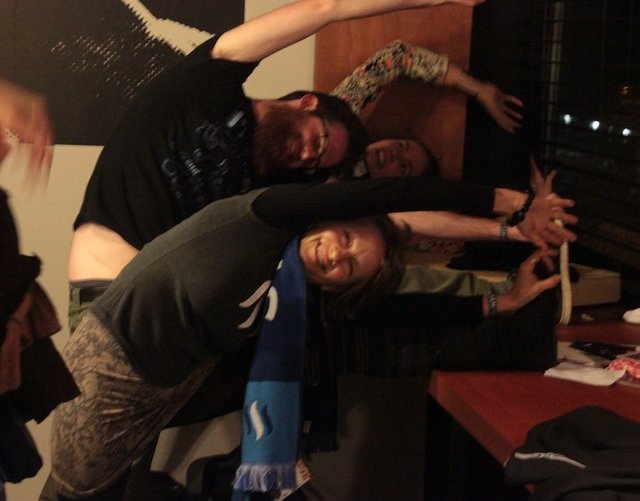 @everlove, @robrigo, and me at yoga o'clock...who took this picture??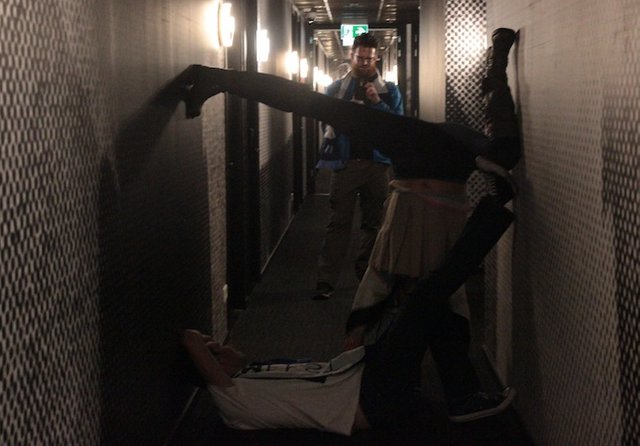 and at half past yoga o'clock



followed by Saturday,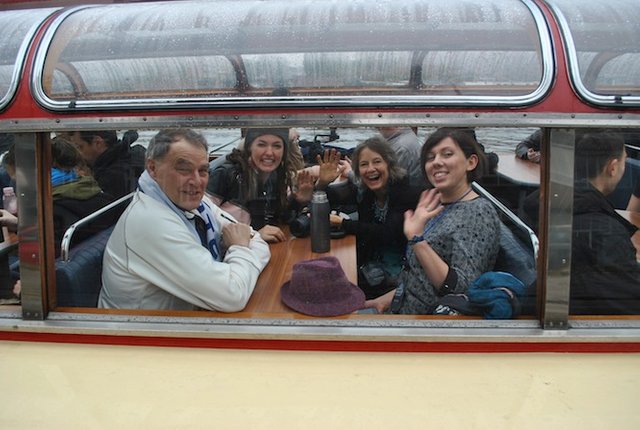 @onceuponatime, me, @everlove, @opheliafu --we're on a boat!  photo cred @skapaneas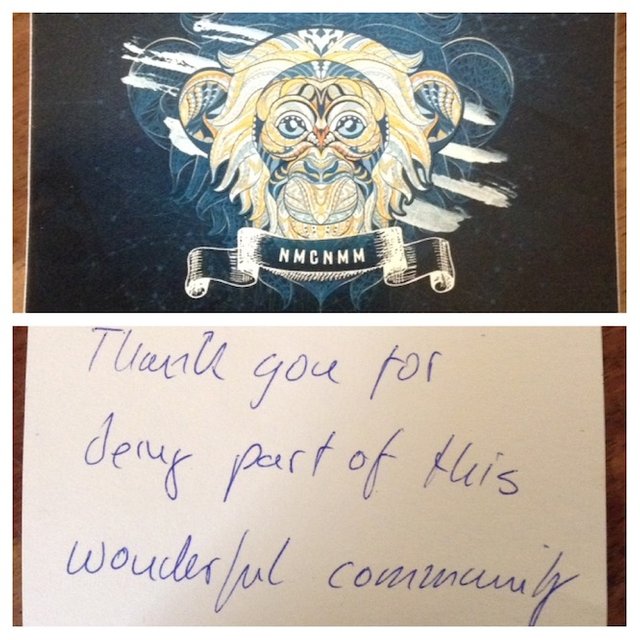 @cass autographed his design for me!
Keynote by
@ned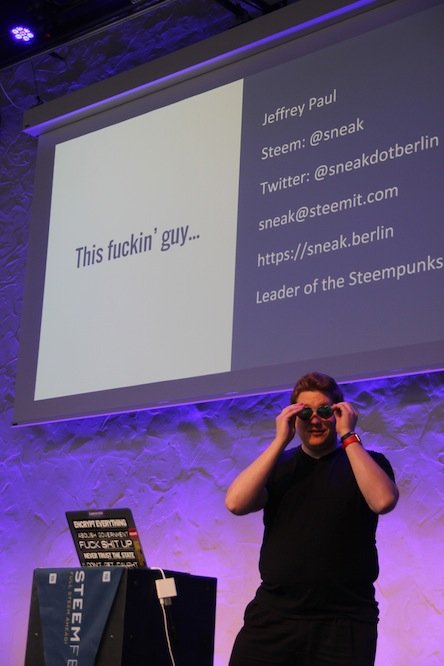 This fuckin' guy @sneak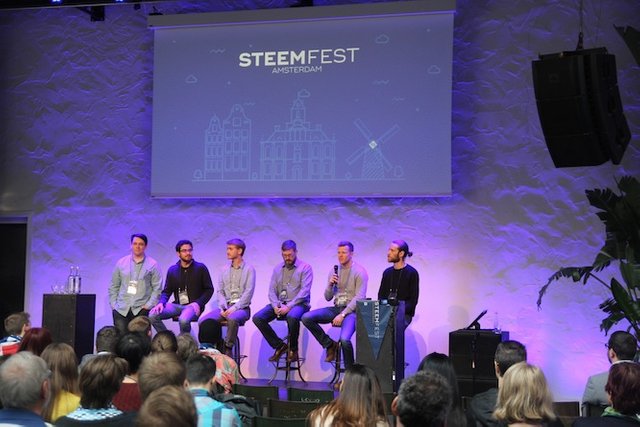 Witness Panel by @picokernel, @roadscape, @anyx, @riverhead, @svk, @pharaseim moderated by @spectral.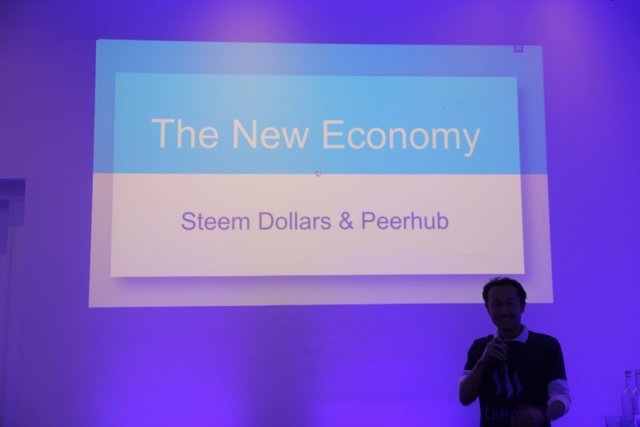 @steemrollin's building the new economy like a boss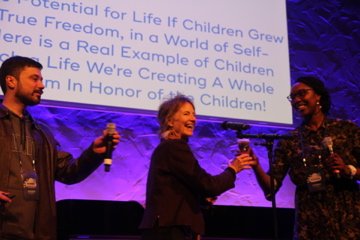 @everlove won the Golden Steemit award for Best Undiscovered Author!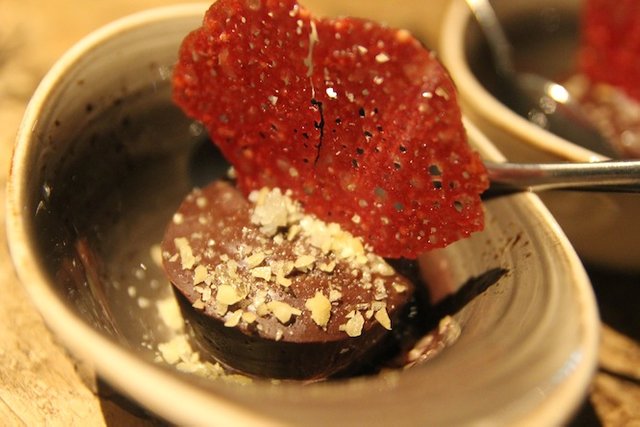 fancy little chocolate mousse with popping candies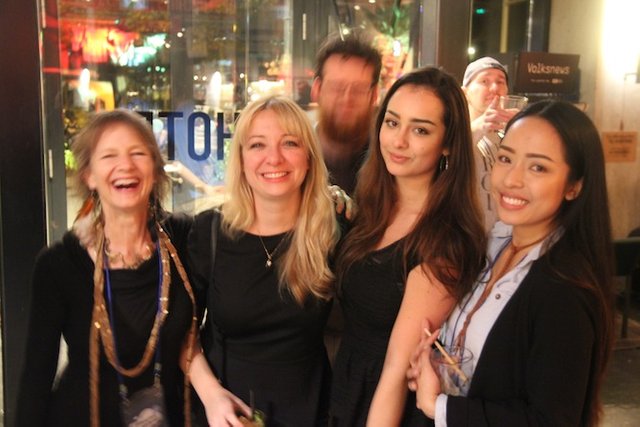 Some of Steemit's most valuable assets @everlove, @tatianamoroz, @mrs.steemit, @lisadang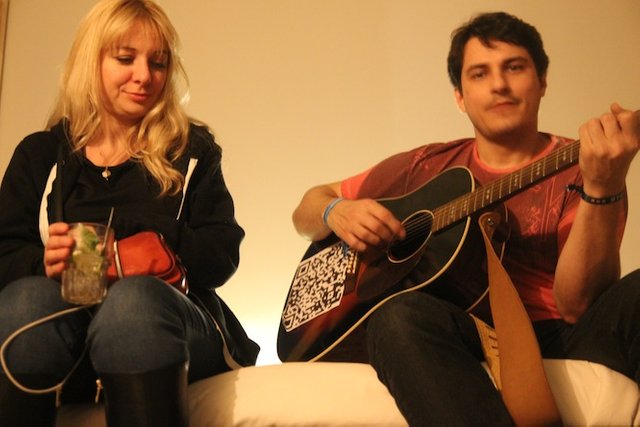 @tatianamoroz and @rocket.chat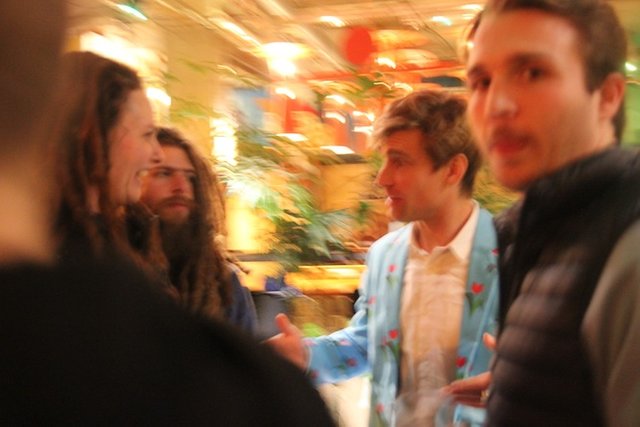 getting all van gogh like in the volkshotel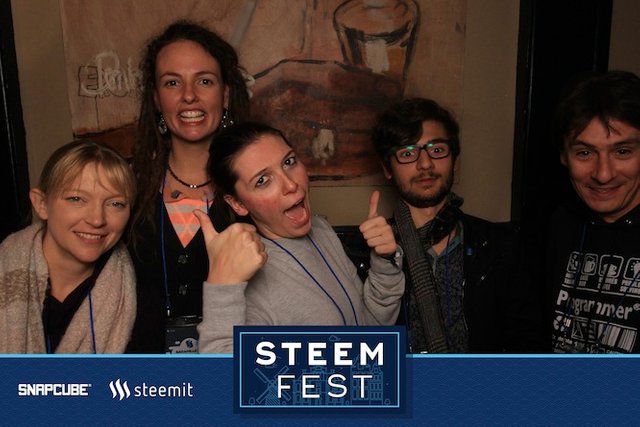 snapcube with the @jamesc's, me, @sjennon, @timsaid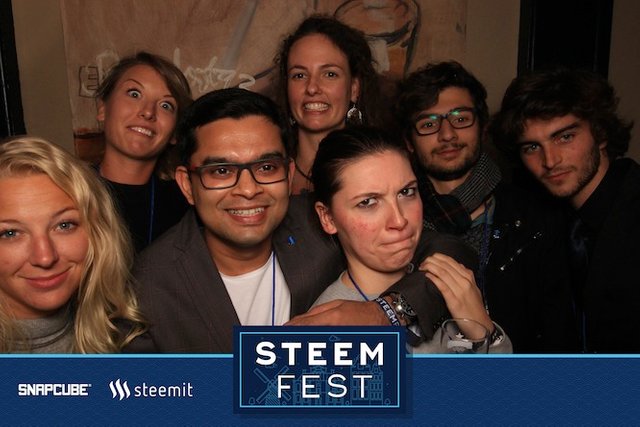 @nomadnessie, @heiditravels, @firepower, me, @sjennon, @timsaid, @cardiff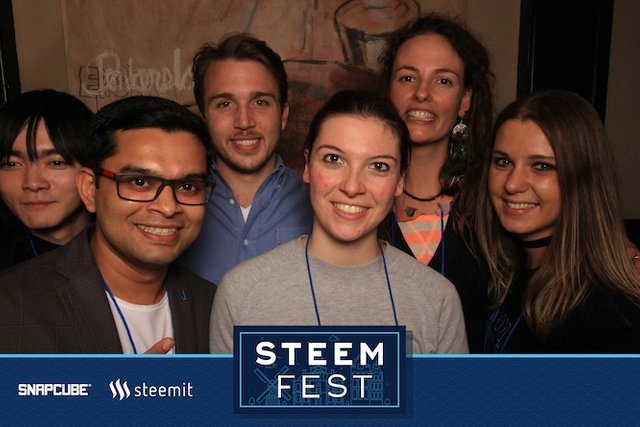 I don't know your name!, @firepower, @ned, @sjennon, me, and @allasyummyfood
and after Saturday night, Sunday morning came very early.
But I happily got out of bed after another 2 hour night in an entire week of little sleep, grateful for the 45 minute pre-dawn walk to the hotel with @everlove to make my dream come true.

Blessed was I to share my love,
and in doing so to set the tone for the last day of Steemfest.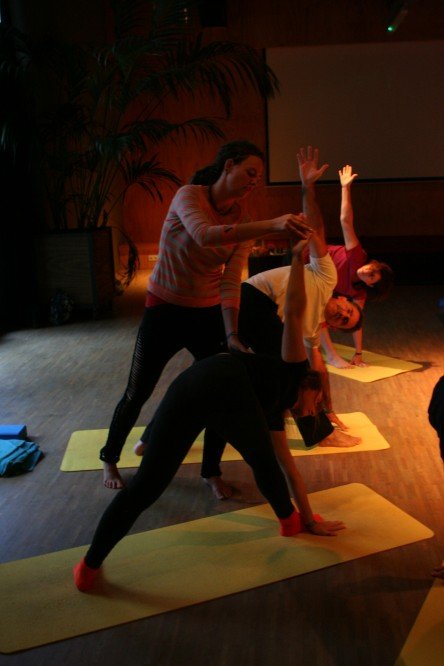 photo cred @gandalf
The class was perfect--intimate and relaxing.
The energy felt mellow, so we took a long, chill restorative practice.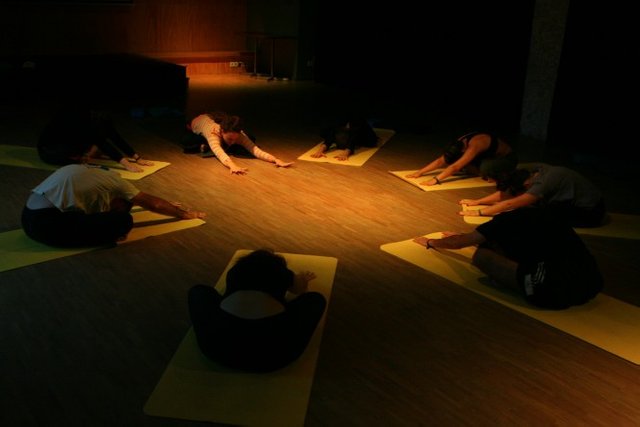 photo cred @gandalf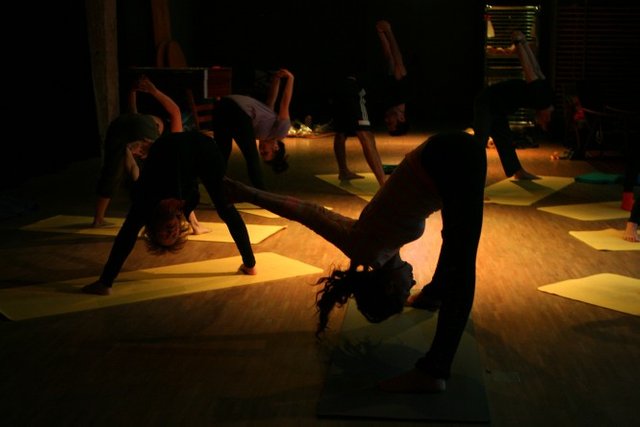 photo cred @gandalf
Deepest thanks to those in attendance--thank you for sharing your practice with me!
But it really doesn't matter if you were in class or not, because the entire weekend was yoga.
Yoga is the union of mind, body, and soul,
the meeting place where all becomes one
and the individual soul melts into universal consciousness.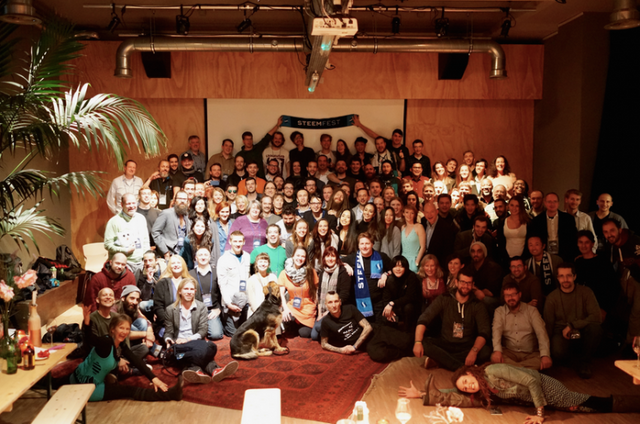 photo cred @sneak


Isn't this what we all experienced by coming together at Steemfest?
Weren't there times when you were blown away by a peer,
your limitations obliterated by the expansive possibility their unique perspective presented?
Didn't you forget yourself on more than one occasion when your mind was melted by
some intense being before you, encouraging and inspiring you?
Did you find yourself stepping into the wide open and undefined world of potential when you heard about the projects that are manifesting all across the globe?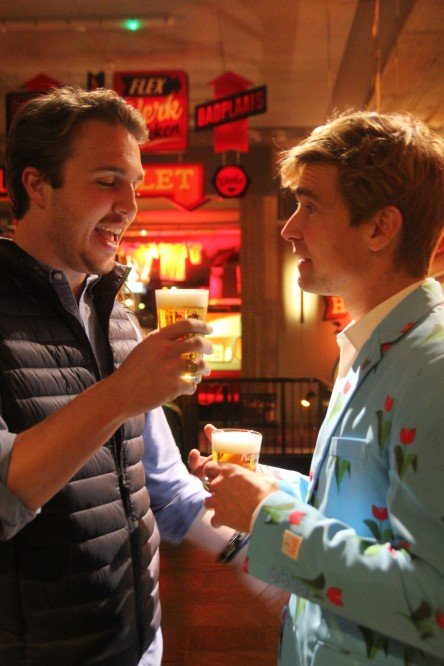 It's all yoga.
We came together as a peaceful, honest community,
united in passion, with overwhelming generosity and support
and focused intention.

I'm sure I'm not the only one inspired to search my soul after this epic event,
questioning everything, and devoting to being a better person to create a better world.
I'm sure I'm not the only one purifying my body after a decadent weekend,
or setting higher and higher goals and exercising my willpower towards them.
I'm sure I'm not the only one who needed to remind themselves of brahmacharya (harnessing the sex drive) after a weekend in Amsterdam. 
These are the basics of a practice towards becoming your highest self.
These are the parameters for individual conduct toward the greatest good for all.
Everything we did last weekend was at the very least a unification of Steemit, but truly it was a focused, intentional effort to improve the world as a whole by bettering ourselves and our community. 
It's all yoga.
I am so grateful to have met you all, to have experienced this together, to have learned and grown in such unexpected and perfect ways. 
Thank you for being a dream come true! What's next?!?!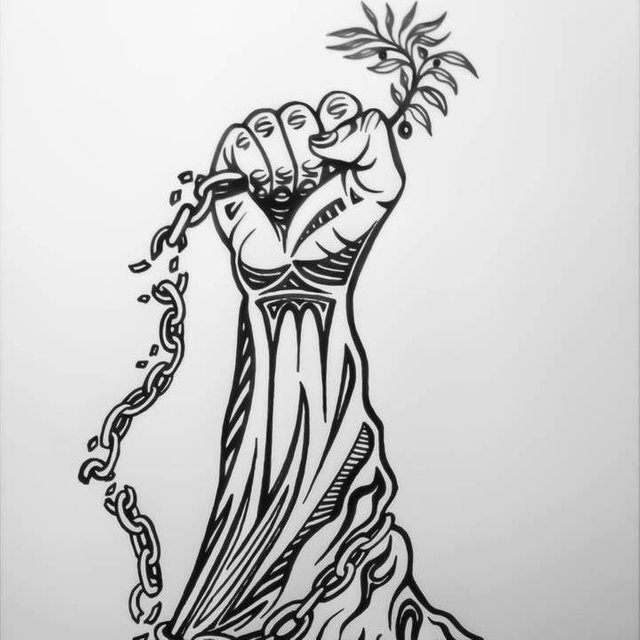 For those who are curious, @ned did not attend yoga class.
I heard from a reliable source ( @sneak ) that it's because he is afraid of yoga, but @ned denies this.




💛 Sara!
Whew, I think I've got all the Steemfest recapping out of my system now...we'll see...