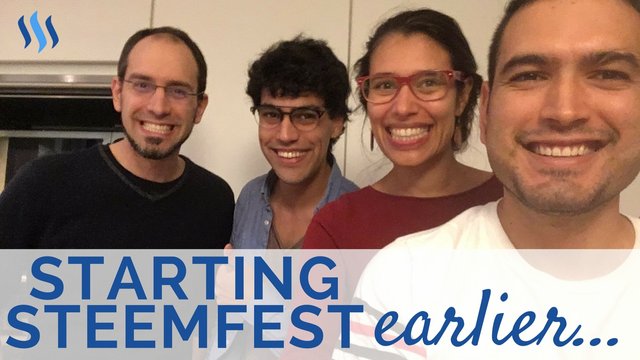 Tonight is a very special night ! @oroger and I have 2 guests from Steem sleeping at home.
Tomorrow they are starting to hitchhike from Brussels to Lisbon... !
Theses guys are @anomadsoul from Mexico (check his story and follow his adventure here) and @martibis who is also a belgian guy... and creator of the @steemitworldmap (if you are going to Steemfest or are also a traveler, have a look at it ! And you may be featured in his Travel Digest !
What is wonderful in this social network... it's turning Internet relationships into Real Life friendship ! When you know how Internet impact life to turn it to more loneliness in our life... I am happy to found Steem who is pushing hard for connection, community... Steem is a total new experience. A crazy experiment.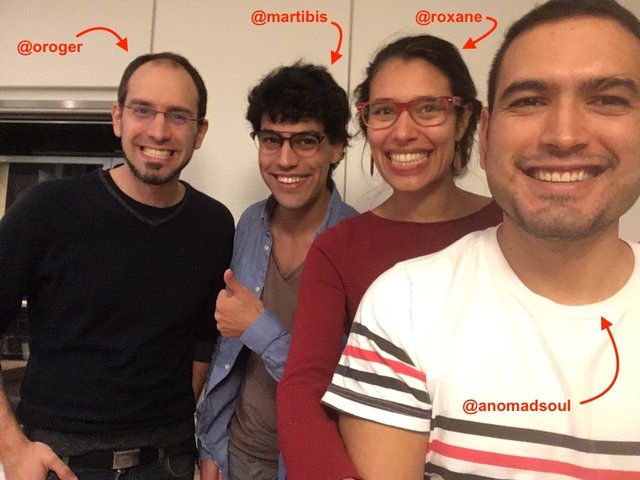 Waiting to meet you all in Lisbon !
---

Si tu es nouveau sur Steem, viens faire un tour sur Comprendre-steem.fr!
Tu y retrouveras tout ce dont tu as besoin pour bien débuter avec STEEM : la FAQ en français, des vidéos explicatives, des tutos, des outils, des articles, etc.
Et n'hésite pas à jeter un oeil sur mon profil perso @malik.roxane, où je te raconte #maviedeblogueuse.
Si tu aimes cet article, n'hésite pas à upvoter / commenter / resteemer
Si tu aimes mon travail et que tu veux me soutenir en me faisant un don en BTC, c'est par ici : 1H4faCE3f37JDi8bQqADXn4V1nQutr13oj