SteemFest² Updates - New Names Announced - Venue Spotlight: Conference Day 2 - Montes Claros, Lisbon Secret Spot
This week got totally overshadowed by the tragic loss of fellow steemian @lauralemons. It is very confronting to see depression can lead to suicide and I truly hope Laura has found inner peace. Her loss is felt deeply and I think we should remember her by her beautiful drawings, original ideas for drawing attention to inequality and her being her. RIP @lauralemons.
Let's celebrate life, steem and share our passions in Lisbon at SteemFest²!
TLDR;
New names added to the SteemFest² site
SteemFest's HF Hotels Deal Still Available: from € 92 / room / night (incl breakfast) - Book before 13 september as the special booking site is closing by then and prices will rise even further.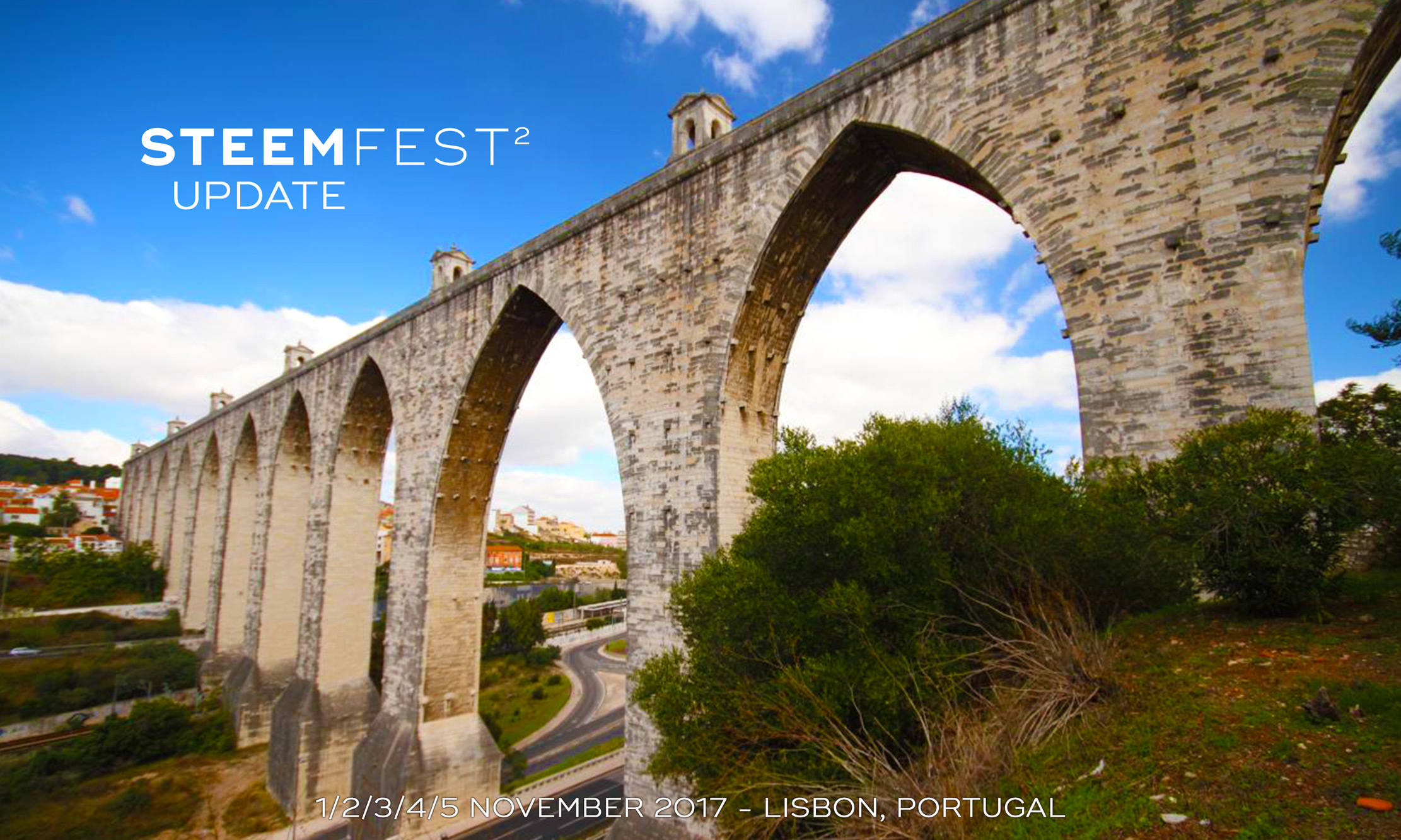 New names talking / performing at SteemFest² announced:
---
Week updates
Visited Lisboa one more time last Thursday. It was an early flight in and late flight out. Managed to visit almost all venues and did a video tour in the meantime (soon to be published). Lisbon was hot and the summer holidays in full effect. Had a meeting with the coach company and talked through details with many of the venues. I almost missed my flight as my last appointment got delayed and then we hit the traffic on the way to the airport, however my Uber driver acted as if he was an 'official' cab taking all designated 'taxi'-lanes and the airport security line was fortunately very fast so I was one of the last ones for boarding :)
Furthermore I did some preparations for the SteemFest Hackathon (1 November!) which site will be announced very soon now.
---
Venue Spotlight: Montes Claros, Lisbon Secret Spot - Conference Day 2
The idea of SteemFest² is to show you as much of Lisbon as possible, both during the conference days and ofcourse when you explore the city during the DIY Citytrip Weekender afterwards. Hence, every main activity is taking place ina a different venue across town. Some logistic challenges, but manageable, and all to keep things dynamic.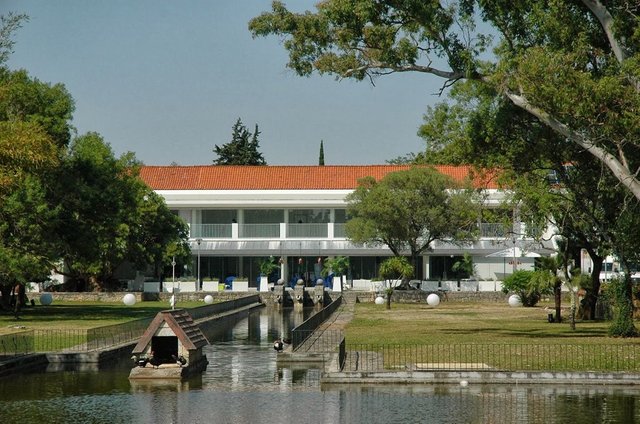 Introducing the Lisbon Secret Spot on Montes Claros where we will have the Conference Day 2 on Friday 3 November. SteemFest Transfer Busses depart in the morning from the Hotel Fenix Lisboa area to Montes Claros in the hills in the North of Lisbon (10 minutes trip depending on traffic). This venue is like a huge villa with a neighbouring park and was build in the early 40's as part of development works in the area. The whole venue is dedicated to SteemFest. You can have a walk in the park and the venue has a huge balcony on the first floor adjecent to the buffet & breaks area. The catering here is top notch and after dinner we will go by busses to the Castello area down town Lisbon for 'A Night of Steem'.
This venue feels a bit more secluded and remote if you will, very calming and inspirational, so you will be 'all in SteemFest' with 'no room to escape' unless you want to wander around in the neighbouring park or descent to the Belem area. This days program will consist of both more presentations as well as a dedicated room for in-depth workshops.
---
More names and location updates to be announced :)
Please... Don't forget to book your SteemFest's HF Hotels Package for € 92 / room / night including breakfast via http://steemfest2017.hfhotels.com. The dedicated SteemFest site will close soon and after that you will need to book directly through the hotel or Booking.com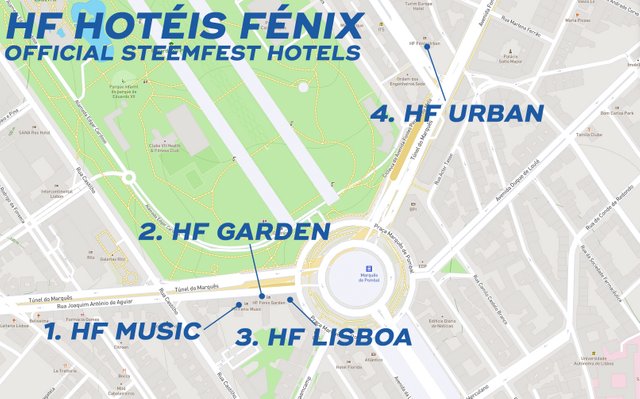 | | | | |
| --- | --- | --- | --- |
| 1. | ★★★ | HF Music | brand new with a swimming pool on top |
| 2. | ★★★ | HF Garden | build in 2008 with several awards and a city garden |
| 3. | ★★★★ | HF Lisboa | cosmopolitan 4 star hotel with city garden and spacious lobby - this will be the SteemFest homebase |
| 4. | ★★★★ | HF Urban | spacious rooms (at 500 meter walk from the above 3 hotels) |
---
Greetings from Amsterdam,
---
Liquid rewards from this post will go to organising @steemfest