Steemfest Recap Day 2: THANK YOU!
What a powerful and succesful first SteemFest! I truly felt and still feel like I have known every person from Steemit that I've talked to at SteemFest FOR YEARS! I guess you can compare it to a High School in a small town where you know each other for a long time. With some people you connect more than with others but it's the whole community that creates a certain atmosphere and every unique person is an important piece to the puzzle.   The fact that Steemit has brought together and created a community that in a way feels like a High School in a small town is something very special. 
LADY - POWER!
According to @roelandp 's steemstats:
35+ %ish female / 65- %ish male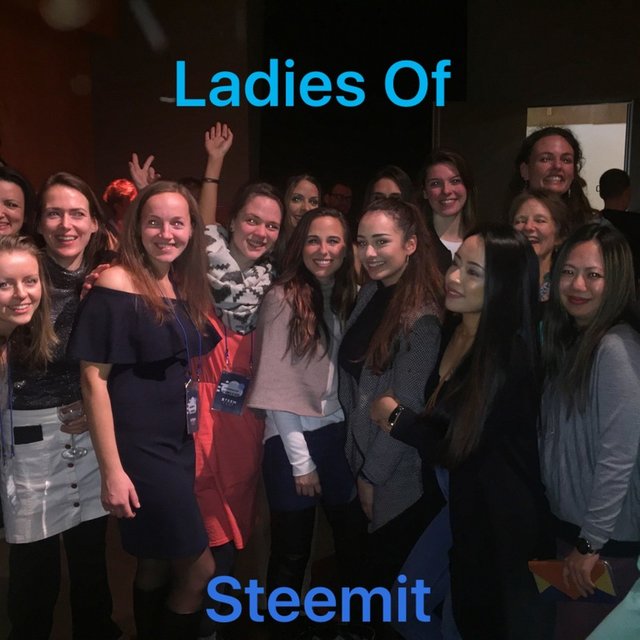 It was so special to be surrounded by such sweet ladies, as I always preach "women should empower each other, instead of hating one another". These lovely ladies were all so full of positive energy and I can't wait to see them again next year
@guerrint @rea @lisadang @anahilarski @mammasitta @sharingeverybite @allasyummyfood @heiditravels @cardiff @raphaelle @saramiller @everlove @beanz and so many more amazing inspiring women! 
My Presentation:
I am very thankful and would like to use this last steemfest post to again thank everyone and all the people who came to watch my presentation, and am so grateful for all the positive feedback, support and comfort. (to name just a few: @bendjmiller and his dad, @nanzo-scoop and Akosua,  @andrarchy, @blueorgy, @fabio, @mammasitta ...). I appreciate and value your opinion very much and since at Steemfest we had so many knowledgable, intelligent, experienced, amazing people it can be intimidating to talk and present, but this community was so full of positive energy that I immediately felt comfortable and excited about the chance to connect and speak to the community.
Thank you @knozaki2015 for your kind words (and the pictures below)!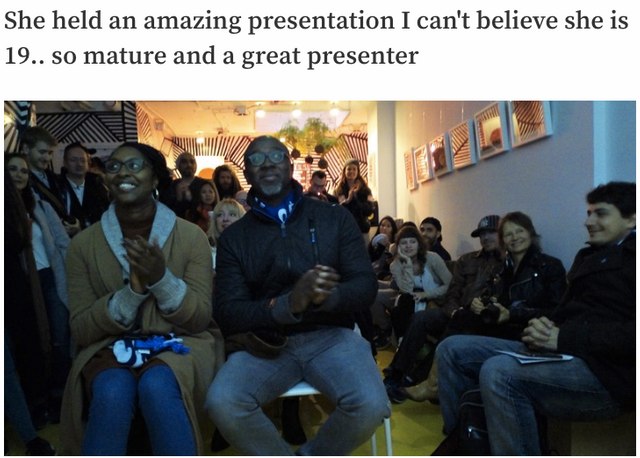 Besides my presentation I also did an interview, where I talk about and answer similar questions you might have, and I will share it as soon as it comes out.
The Closing Dinner:
Finally we had our last get-together at the closing dinner on Sunday.
I felt like we were celebrating something as special as a graduation, and at the same time looking forward and being excited about going to college, or in our case "the future of Steemit". I've never felt as connected with such a large and diverse group of people, but I believe what makes the community so powerful and strong is that we are on the same wavelength, we believe in the community and we share common goals, one being to experience the maximum potential of Steemit.  I am not only glad to be a part of the community, but feel proud and honored. A huge THANK YOU @EVERYONE who travelled to SteemFest and if you weren't able to make it, now you have a serious reason and proof of R.O.I  to attend STEEMFEST 2 in 2017 when we have doubled? tripled? ... in size and become a part of this offline experience.
I sat next to Gabriel Engel from @rocket.chat and we were having some serious business discussion as you can tell...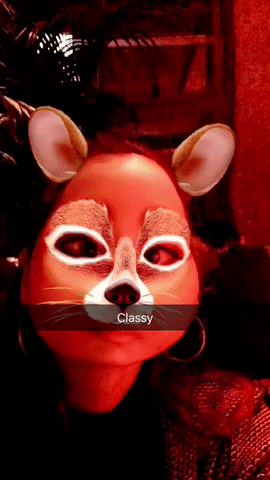 ... lol no, but really I had a blast! Just sitting and having dinner with so many incredible people was something so special. I will never forget this weekend.
We showed our appreciation for organizer @roelandp and there was not a single bit of doubt that this first Steemfest was just the official beginning of something huge, with many more Steemfests to come..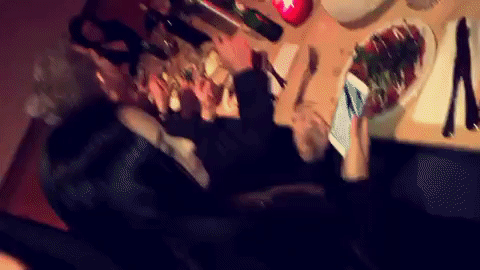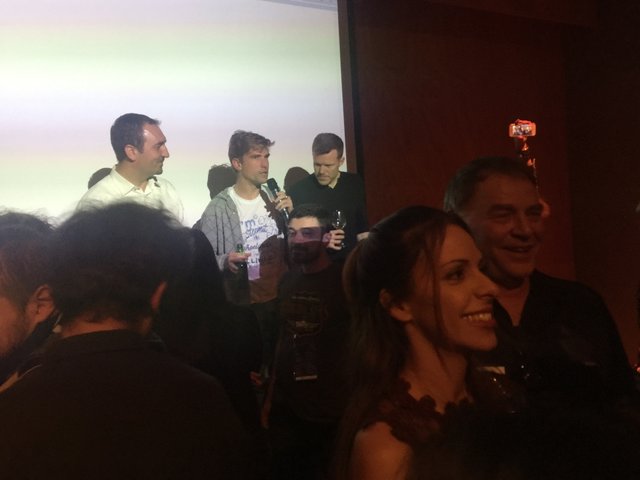 I forgot to also give a thanks for those of you who made me special gifts, like @gardenofeden and 
@vi1son & @sompitonov , who came all the way from Belarus and made me this cute Steemit-ring: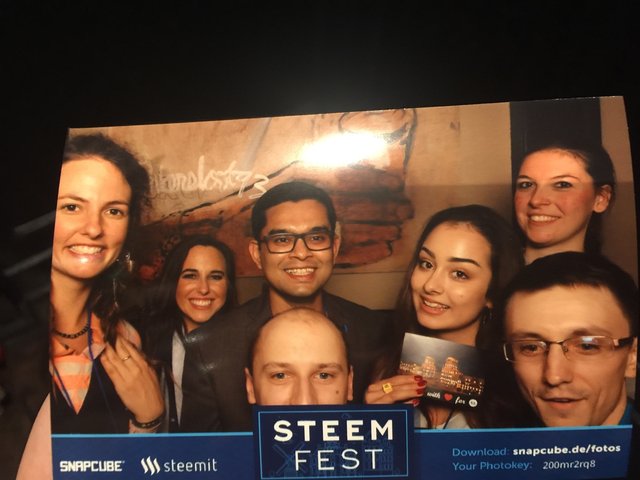 This is my last look-back on this weekend, I hope I you enjoyed the insight if you couldn't make it and I will see all of you next year wherever that may be... at SteemFest No.2!
--------------
Much love,
- Mrs.Steemit