STEEMFEST Recap Website made to preserve some collective memories from Amsterdam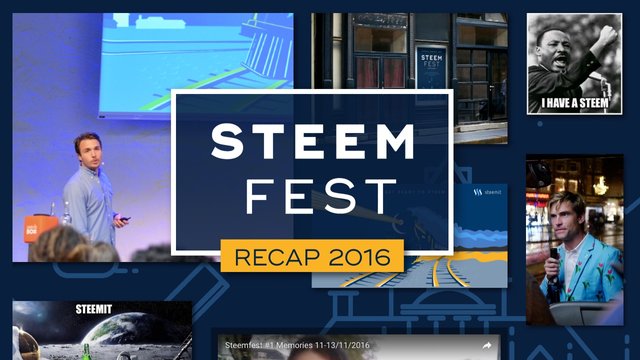 https://salon.io/steemfest
Hello Steemiaaaans!
I had the pleasure to attend the very first SteemFest Conference in Amsterdam. As you all know: SteemFest turned out to be a one-of-a-kind event. The vibrancy, dedication, diversity and passion of all the people who came to Amsterdam from over 30 countries was truly outstanding.
During the event i have been taking lots of videos and some photos and while reviewing my footage i got the idea that i should create a SteemFest Recap Website as my contribute to the SteemFest experience. So i did!
I hope that this collection of video recordings, community content and my own imagery brings back some sweet memories for those who attended the conference.
But i also made this website for anyone who hasn't been there and wants to learn about this new movement and the people behind it.  I'm going to send it out to my best friends (and so can you) and hope it will help them to understand better what makes the Steemit Crypto Community so special.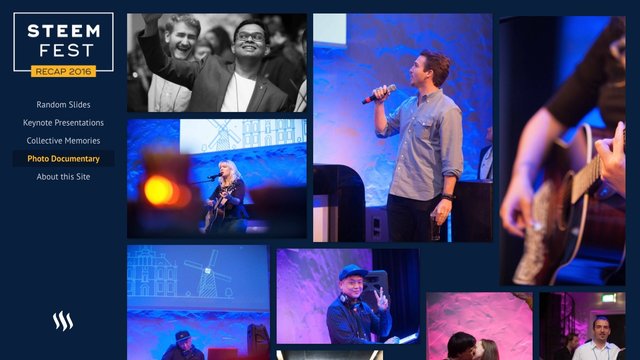 Contents of the SteemFest Recap Website:
- Random Slides (Intro featuring a lovely song by @dan-atStarLite)
- Selection of seven Keynote Presentations (re-edited)
- Collected Memories (Photos, Videos, Memes created by all of you)
- Photo Documentary by @steemychicken1
This website is a work in progress. You are more than welcome to give me feedback on the design & contents of the site. If you have more ideas & contents to add or if you think some content should be removed please use the comments or ping me on steemit.chat.
A big THANK YOU to @roelandp, @steemfest, @ned, @dan and everyone who has helped to make STEEM and SteemFest happen.
Disclaimer: I created the SteemFest Recap website using my very own Salon.io ‑ a webspace creation tool for artists & designers. You can check it out here: https://salon.io
This is a 100% Power Up post.