Another epic SteemFest has come to a close and we're all grateful for the support you showed our project in Lisbon. The presentation of our teaser trailer at the Montes Claros on Friday (11/3) at 1:30 will go down as a day our team will remember for a long time. The incredible feedback we received made the past four months of hard work more than worth it.
We hope you enjoy this slideshow of photos our team took the day of our presentation at the Montes Claros. There are also photographs from Saturday's incredibly fun Art at SteemFest workshop at the LxFactory, which was taught by @Opheliafu. The talented Ophelia led the group in making their own optical eye hack and showcased the many fruits of her highly creative mind, including SteemPunk drones. The LxFactory, a former nineteenth century textile factory complex, was infused with an undeniably charming artistic vibe.
Thank you @ned, @roelandp, and the entire Steemit team for all of your hard work in making SteemFest² a creamy and delicious success!
Yours in the chain,
The HardFork Team
(All photos original. Slide show track is A Buena Vista by Soneros de Verdad.)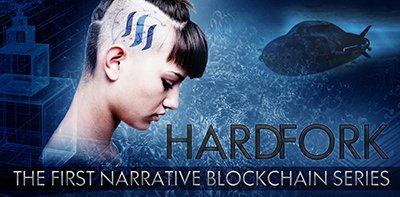 @HardFork-Series is an upcoming narrative film mini-series with a decentralized filmmaking approach to be produced in New York City and around the world, the team includes writer @ericvancewalton, writer/director @dougkarr, star and writer @bakerchristopher, writer @the-alien, executive producer @andrarchy, producer @skycorridors, growth hacker @nickytothenines, the amazing HardFork-Universe crew, and the entire Steemit community. Please reach out to any and all of us to get involved, or simply reply below and we'll reach out!
We'd also love it if people posted about their ideas on Steemit using the #hardforkseries tag, we just want to point out that in order to avoid any liability that we will be assuming everything posted within that tag is intended to be a derivative work of the HardFork series and so the HardFork team cannot be liable for any apparent similarities between the content and the final product.