Would you like to go to SteemFest³?

Then please consider donating, and besides helping a great cause, you are also increasing the chances of making a dream possible for many steemians, including yourself!


Imagine the impact of this fund when everyone donates 1 SBD or 1 STEEM to @t-r-f!

1 STEEM!!!

Basically, full house on SteemFest³, and a lot more to plan for @roelandp =) hehe.
By the way, I am donating AGAIN all profits of this post to @t-r-f. My aim is to simply spread the word, so if you can recomend another user to donate, I already feel great.

For more details about what is @t-r-f, read this recent post.


I have already done mine.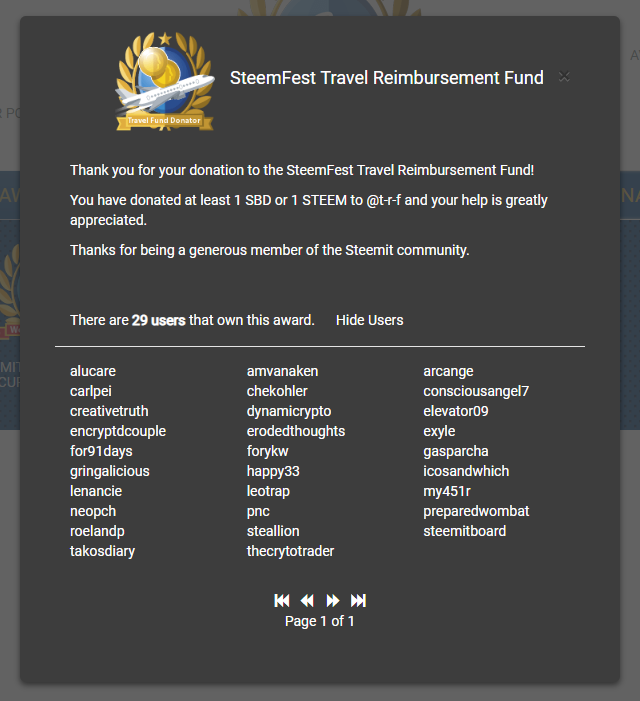 Yes, you get a special logo!

@arcange team does these via http://steemitboard.com (@steemitboard).

Get yours NOW!!! - donate 1 SBD/STEEM or more to @t-r-f!!!


You don't know how to donate?

Easy peasy! Just head to https://steemit.com/@<your_user>/transfers# and choose one of the options (depending if you are donating STEEM or SBD), type the "Amount" to donate and validate you are entering the correct user, t-r-f (without the @ sign):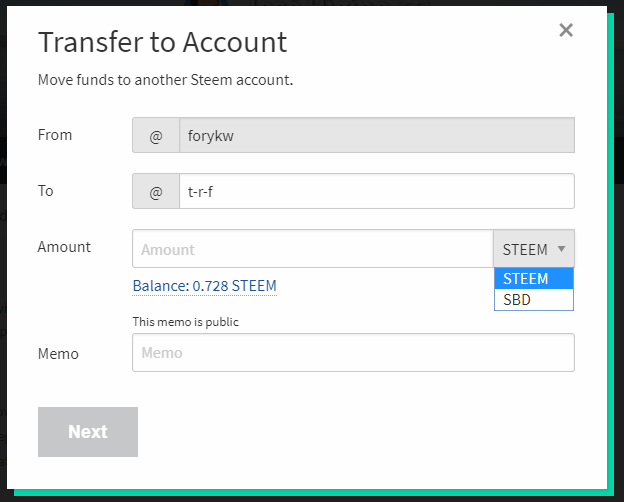 Add a "Memo" (optional) if you wish and click Next!
The next step will ask you for the Active private key and after you send the transaction, you are DONE!

Check out how good it looks on the signature! =)
Thanks, everyone, for supporting good causes like SteemFest³.
I can't go this year, due to personal reasons but let's see the next one. =)









Produce quality SteemCATAPOOM!
RESTEEM if you wish to show others what you have learned... and,
VOTE for Witnesses

I was one of them, forykw!
Status: (disabled) - 10/03/2018