My Quest To Make SteemFest 2 A Dream Come True With @steemfestdreams.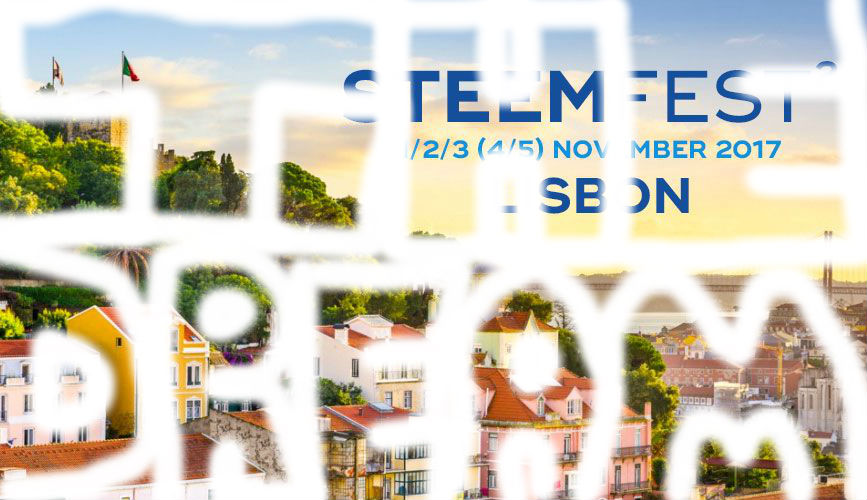 Nine days ago, I set out on a quest to make SteemFest 2 a dream come true. About two days ago, I began the savings plan that's supposed to get me to Lisbon.
The truth is, although I'll eventually be able to raise the total sum I need for the trip, I might have to do that sooner rather than later to give enough room just in case I need to appeal whatever issue arises with my visa application (thanks to @demotruk for pointing this out).
Seeing that I had no alternative to working my socks off, I decided to just stay focused and hope for the best. That's until I found out about @steemfestdreams and @theprophet0 and here's my shot at getting sponsored 😊.
---
My Plan
This is curled from my first steemfest related post
So how do I make it to Lisbon in 5 months?
Luckily for me, I already started the #ten000hours challenge a day before (SteemFest 2 was announced) so Lisbon just gives me a reason to keep at it.
I'll be working my socks off for a chance to be with y'all because the truth is, it's more than worth it!
I'll need to put away $20 every day as savings towards the trip. (That's some crazy hard work!)
And then I'll try to keep my excitement in check so I can have enough for the event itself!
---
So far, I've tried to keep at it and the hard work seems to be paying off.
Why Do I Want To Attend SteemFest 2?
I joined Steemit January 7, 2017 and the excitement from SteemFest 1 was still in the air so much so that it made me long for the next event.
So I've basically been looking forward to this event since the time I joined Steemit. I so much believe it to be an amazing opportunity to put faces to the names I've been seeing around and also integrate better into the community.
I'm all for interaction and building a better/stronger community so any opportunity to do this will definitely excite me.
Thanks to Steemit, I've had so many "firsts" in my life this year and SteemFest would be yet another "first" for me in that it would be my first conference (i'm growing up so fast) and also my first time out of my darling country.
By the way, @roelandp @surfermarly @demotruk and @blueorgy amongst many others are looking forward to seeing me there. You know we wouldn't want to disappoint them 😉.
I began the year with the gift of finding Steemit, it will be so awesome walking into the end of the year on the back of an amazing SteemFest in Lisbon!
EDIT:
Here's the estimated cost of my plane tickets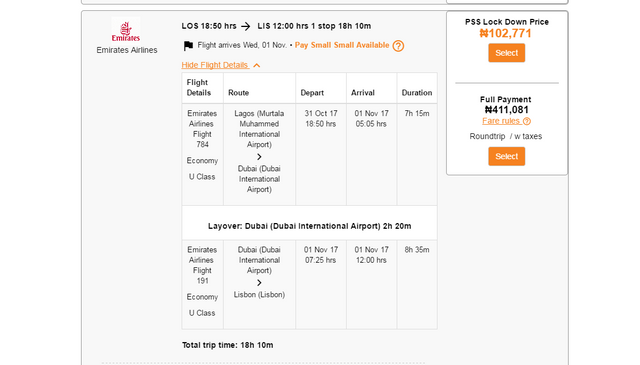 That's about $1132
---
all liquid proceeds from this post will be going towards my savings for SteemFest 2
---
Check out @theprophet0 @steemfestdreams and @richardcrill for more info.