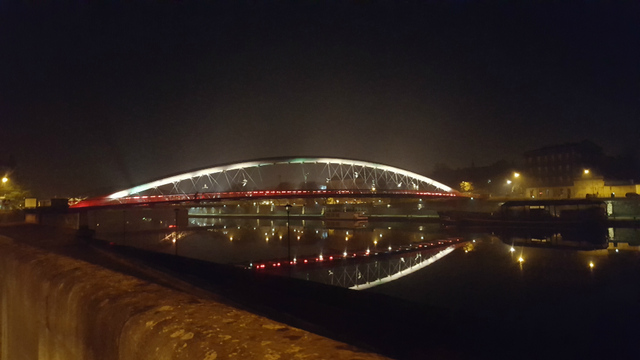 Today I want to give more space to the talks and projects that really caught my eye at Steemfest. As I mentioned yesterday in my What's The Point Of Steemfest? post, there was a real focus on what the Steem blockchain is and how it can be leveraged beyond the flagship app, Steemit.com.
So let's take a look at some of the projects that go beyond Steemit, and the people behind them.
I was really energised by @starkerz speech, he started off by explaining what Oracle-D is. Essentially it is a platform that can be used to create a community on the Steem blockchain.
The idea is that if you have a subject that you want to create a community around, and you want people to create content for that community, then you use Oracle-D's services to build it up and distribute rewards.
I liked this because it can have so many use cases, from general interest to marketing. I think the full potential of this kind of community building has not yet been realised on the blockchain, so perhaps Oracle-D will be the ones to do it.
They use a consensus system for voting, a multi proof-of-brain, whereby appointed Oracles decide on where the rewards go. Corruption is dealt with by either removing bad actors, or increasing the number of Oracles in order to limit the effect of badly behaving Oracles.
There are quite a few aspects that go along with this, too many to cover properly in a summary such as this, however I will link Oracle-D's website at the bottom of the page.
The second thing that @starkerz talked about really had me buzzing. He has been speaking with key people in Indonesia about blockchain tech and specifically about the Steem blockchain.
He has managed to convince them to create an educational module around blockchain tech. He did so by speaking with (among others) the minister for education who is also dean of over 4,000 universities in Indonesia.
The third thing that he spoke briefly about in his talk, and more to me afterwards, was the idea of creating a commodities market using coffee growers and the Steem blockchain.
This to me is extremely exciting and is just what the Steem blockchain needs.
The reason I say that Steem needs this, is because at the moment, as with pretty much every other cryptocurrency and token out there. The price of Steem is largely speculative. That is to say that regardless of how many people tell you they can predict the price of a crypto by looking at charts, it simply isn't true.
The only solid way to predict the future of anything, is by looking at real world factors. Hence if we can get a market going that is directly linked to Steem, then we can get some stability in the coin, and perhaps a price that ends up being pegged to one of the most popular commodities in the world, coffee.
This not only benefits the Steem blockchain, but also the coffee producers themselves. As @starkerz pointed out to me, a producer generally sells to a middleman at around $0.15/kilo. By the time that coffee gets to the consumer it is sold for around $4.00/kilo.
Hence if they can cut out the middleman and sell directly to the end user, the producer can sell for ten times higher, whilst still giving a lower price to the consumer.
Win-win-win, well apart from the poor middleman of course! Lol.
All in all I think @starkerz has got something going here, if the coffee commodities happens on Steem, it may even lead to a functioning derivatives market, something which my Steemian friend @quillfire is very enthusiastic about.
This speech had me bouncing up and down in my chair for the simple reason that @sorin.cristescu works for the European Commission leading the Blockchain Competence Center (BLKCC), and he is a champion for the Steem blockchain.
So in other words the EU are not only aware of Steem, but are actively being pushed into using our humble blockchain.
Sorin sees the Steem blockchain as a potential solution for many member countries of the European Union in many areas, from corporate governance to information processing, storing and sharing.
This is big mainly because the BLKCC will have looked at many blockchains including Ethereum, EOS and NEO, yet they are focusing on Steem, which is in no small thanks to @sorin.cristescu.
Along with all this Sorin has introduced us to such corporate powerhouses as the electronics giant Fujitsu.
All in all I think @sorin.cristescu could end up being one of our most important Steemians as, even though he is a supporter and fan of Steemit.com, he is touting the Steem blockchain way beyond Steemit.
Steem In The Community With Sndbox by @hansikhouse & @voronoi
I have been aware of @sndbox for almost all of my time on the Steem block. My friend @voronoi who I was finally glad to meet in person at Steemfest, and his partner @hansikhouse first came up with the excellent idea Steem Park.
Steem Park was a project whereby they identified a scrub of derelict land in Brooklyn New York, and transformed it from a place parents wanted their children to avoid, into a wonderful garden for the community to enjoy.
The reasons I loved this project were not only for the fact that Steem was giving back to the community, but also that, as @voronoi said in the promo video for the park, it represents a physical manifestation of the blockchain.
Another reason to love @sndbox and the projects they do such as Steem Park, is the fact that the money comes straight from the blockchain. Nobody has to put their hand in their pockets to make people's lives better.
All you have to do is vote and suddenly you are contributing to a better community!
Because of the plaques and signs that the guys put up in Steem Park, they still get contacted by various organisations, and film makers wanting to know more about this mysterious Steem, that enabled a beautiful garden to be built.
I spoke with @voronoi and @hansikhouse about how they want to widen their scope and allow others to create projects for their communities as well. They alerted myself and others to Fundition, which is the power behind the @sndbox project.
It is clear that a lot of good can come from this project, and these guys deserve all the recognition and support that the Steem community can muster!
Sources & Links
Title Image: The pedestrian & cycle art bridge to my Air bnb from the Qubus Hotel, central meeting point at Steemfest
note: Beware of phishing scams, never click on an outside link if you are not sure where it goes to. Never give your private (password) keys to any websites that you are not 100% sure are secure.
I am a trusted Steemian with over 2.5 years of activity on the Steem blockchain. However please feel free to Google search any of the above links provided. Stay safe