♨︎ blueorgy's ☞ STEEMFEST 2 ◇ Ticket Giveaway ✯ Call For Entries 3!
Look out for updates here shortly... I just wanted to get this out while I work on the list of current entrants and determine a group of finalists. I want to make sure everyone gets a chance to enter so... get those entries in, you have 4 days left!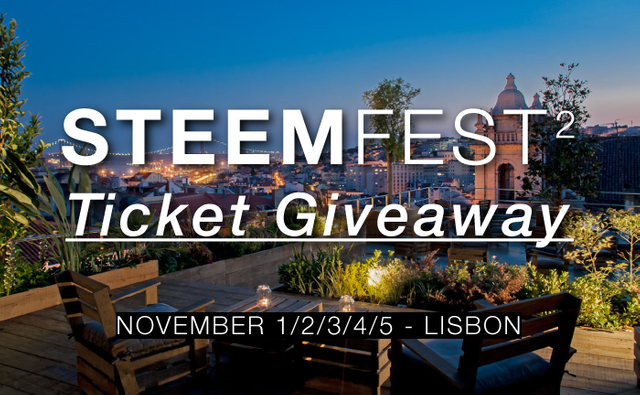 ---
The Giveaway
This contest is for 2 Ticket(s) to STEEMFEST 2 (No Flight / Hotel) - 2 separate winners or one pair 🙂
How To Participate [ & The Rules ]
I am looking for unique individuals and therefore I am making this contest very open ended. I will be looking for creative, passionate, driven users who will be a great addition to the event for everyone around them! So I will be accepting entries in any form, but be creative and unique!
Step 1.
Dream Up Your Entry
Examples: Artwork, Poetry, Photography, Writing, Animation, Initiative, Interview, Steem App...
Anything you think separates you from the rest!
Step 2.
Submit Your Entry
RULES
@firepower had some solid rules that I will borrow for this contest as well
You can nominate yourself or be nominated by someone else.
Feel free to mention if you made any contributions to the community!
It will add some weight to your entry.
only quality content creators with no history of abuse/exploit such as copypasta, plagiarism, tag spam, high frequency posting, one YT link exploit, etc.
only users active in community (upvoting other minnows' posts, active in chatrooms and discord. etc.). Not those posting content for the sole purpose of gaining a reward from the community without interacting with the community.
If you nominate someone, please inform them of the rules or have them take a look at this post to avoid missing out on it!
I will be manually picking the winner, that being said, I will listen closely to the community which will weigh on my decision.
Winner has to show up for SteemFest 2017 in order to collect/redeem the ticket and participate in our global conference.
Good Luck Everyone!
UpVote & ReSteem to spread the word!
---

---


1. Go to the Witness Voting Page on Steemit.com
2. Scroll down to #46 blueorgy
3. Simply Click the UpVote Button!