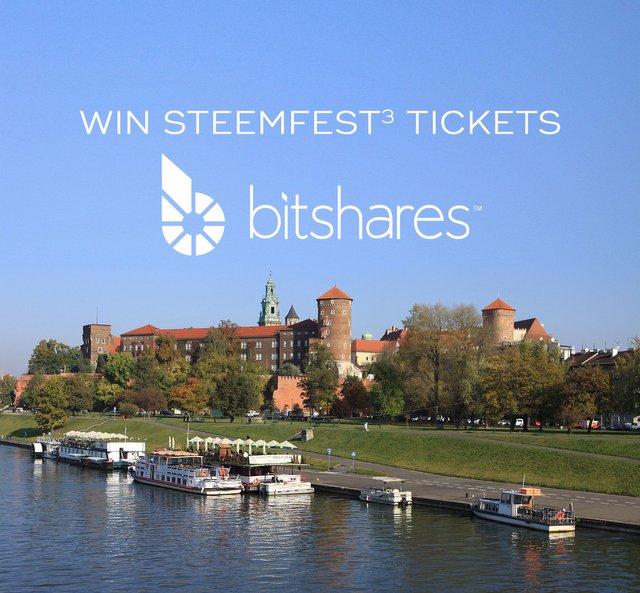 With only about a month to go, Kraków is slowly heating up to the thought of Steemians warming up the town. We can't wait either and help out some of you in dire need but with less funds to get a shot at a free ticket to the event as part of the Bitshares sponsorship of SteemFest3.
If you don't know Bitshares, read on, because we're going to interrogate you if you make it to Kraków :)
Bitshares offers a stack of financial services including exchange and banking on a blockchain which core technology is similar, and actually a predecessor to the Steem chain.
The Bitshares blockchain is most known for enabling a Decentralised Exchange platform which has similar features as centralised exchanges such as Bittrex/Huobi/Poloniex/Binance and the likes but then with all accounts stored on a blockchain. A blockchain with similar API's and core foundations as Steem's by the way. Obvious advantages are transparency, accountability and a trustless environment as you don't need to put trust in the owners of a central exchange. The beauty of having the blockchain and the interface separated is that one chain can host several 'interface' exchanges.
Just like Steem has Steemit.com, Busy.org, D.tube and many, many other dApps and interfaces, Bitshares has seen built on top of it's chain interfaces such as Bitshares.org, Openledger DEX, RuDex, Cryptobridge or for example the MagicWallet app.
If you are a developer and want to learn more about Bitshares API's you should devinetely checkout https://dev.bitshares.works
Next to these "regular" exchange features, anyone can issue a "token" or "digital asset" through Bitshares' regulation compatible cryptoasset issuance service. Also, the chain boast the existence of several Smartcoins or so-called Market Pegged Assets, which are stable coins pegged to the dollar or other fiat currencies or assets.
One of the very first DAC's
Bitshares founded in 2013 and has seen several forks since then. Development of the chain is funded through the chain's Decentralised Autonomous Cooperation system, called "Workers". It is this feature which enables anyone (with an account) to propose work to be done for the chain such as "develop an app" or "work on implementing new authorization permissions" but also "sponsor SteemFest" and see if enough stakeholders can align and vote for the worker proposal, which then vests the funds proposed over a configurable course of time.
BTS - a utility token and your stake to the DEX
Unlike Steem, Bitshares is a fee-based chain where operations are (normally) paid in bits of BTS. BTS is also the core counter pair on the exchange itself and the more BTS one holds, the more influence you can execute on the governance of the blockchain, election of witnesses, committee members and voting of worker proposals. Did you know you can also buy your SteemFest ticket with BTS?
Bitshares documentation / read more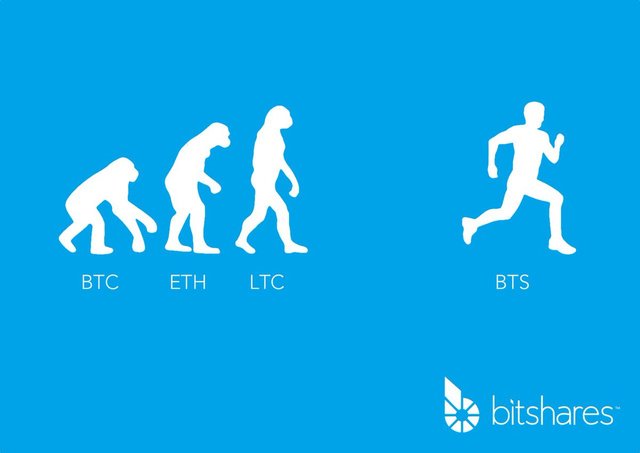 The Bitshares blockchain is funding its sponsorship of SteemFest thanks to Worker Proposal 1.14.123
Part of the proposed sponsorship is this SteemFest ticket give-away competition :) And we guess that might be what you are here for. In total there are 5 SteemFest Kraków tickets to be given away to some lucky winners, it could be you!
These 5 tickets will be distributed over the winners in these 3 sub-competitions:
---
Competition 1️⃣ Simple Raffle
2 x 1 SteemFest ticket
How to join:
Resteem this post
Leave a comment with your Bitshares account name under the comment thread below: "Join Competition 1 - Simple Raffle". If you don't have a Bitshares account, you should register one at https://wallet.Bitshares.org/?r=steemfest .
---
Competition 2️⃣ Bitshares Art
2 x 1 SteemFest ticket
How to join:
Resteem this post.
Make an artwork featuring your interpretation of Bitshares
Post it on your Steem blog, link it to this blogpost.
Leave a comment with a link to your post under the comment thread below "Join Competition 2 - Bitshares Art"
---
Competition 3️⃣ Referral!
1 x 1 SteemFest ticket
How to join:
Resteem this post.
Most referrals to bring in new users starting today until deadline of the competition, obviously to the Bitshares chain, using the Bitshares referral system as judge. Please note that you can only join the chain's referral program if you are a so-called "lifetime member" which will cost you about 640 BTS but will pay back fees through a vesting schedule and give you considerable reward shares for every user you signup.
Leave your Bitshares Life Time Membership account name under the comment thread below: "Join Competition 3 - Referral"
---
General rules for participation in the competitions:
You can join all 3 competitions
You have to resteem this post
Be sure to carefully read the guidelines on "how to join" for each sub-competition you want to join.
Please only join if you really intend to come to Kraków and manage to have enough funds to travel & stay there for duration of SteemFest.
Deadline for participations: Wednesday 24 October 10 AM UTC - Winners announced soon thereafter.
Good luck and hope to see you in Kraków!
More information about Bitshares: