About a week ago, I made a post about how I see Steemfest in 3000 years. It was a fun experience and it was in response to the #SteemFastForward contest sponsored by @blocktrades and @sndbox (and hosted by @anomadsoul) to win a Steemfest ticket (for this year, though!).
We were asked then to sketch the idea, to publish a rough draft of what STEEMFEST 3000 looked like, in our heads. That was the first phase of the contest. The second one was just announced by @anomadsoul here and our task is to color it in. To turn the draft from last week into a complete art piece.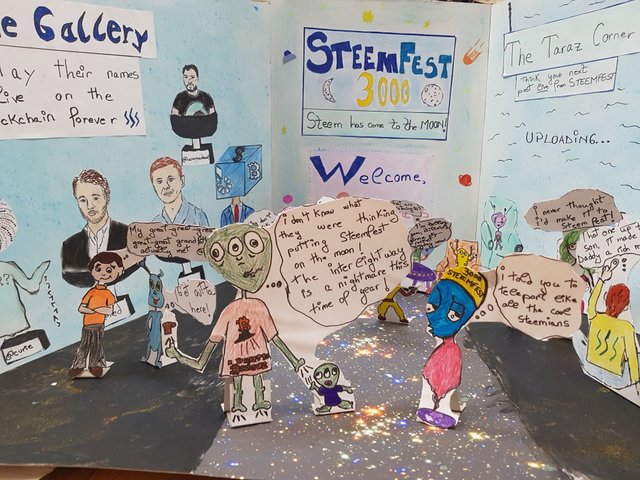 Steemfest 3000 (my version)
As I mentioned in the first post, I think Steemfest will be attended by all sorts of creatures in 3000 years' time - aliens of all shapes and sizes, globs, holograms as well as good old-fashioned humans. I think the gathering will be much like the present, though. I think there will still be that amazing moment when you meet someone you've known for ages on Steemit in real life. I think there will still be questions and doubts about cryptos, even then (sorry, HODLers!), because that is the nature of our...group. Isn't it?
And I think that they will remember many of the people we look up to today, the early builders of the Steemit community.
The Gallery
The Gallery of Past Steemians, an array of big voices on the platform such as @aggroed and @anomadsoul. @roelandp will be there, for obvious reasons, as will @ned and @dan (figures, right?). The Gallery will also include those whose votes and support encouraged a lot of beginners, a lot of Steemians, in general to steem on. I'm talking, of course, about @blocktrades and @curie.
And so, with no further ado, I give you the Gallery of Past Steemians.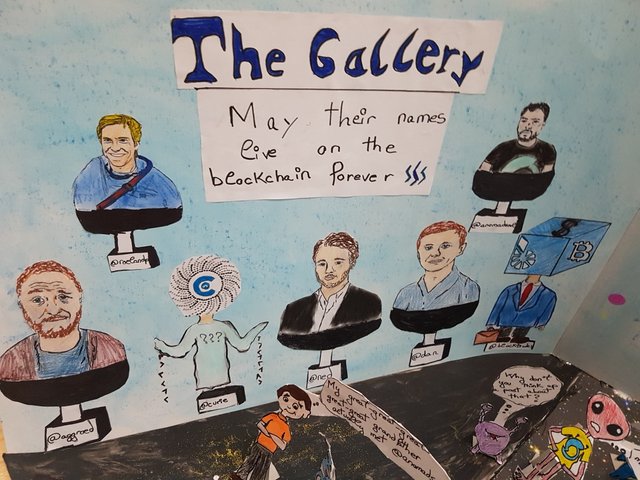 The Taraz Corner
We're all familiar with the posts of @tarazkp, or at least we should be. And as you know, he is a very prolific writer, putting out a lot of content (around 4 posts per day, if not more) which is a number not many can boast. So naturally, I thought he'd be remembered for his contribution to the platform, by having his own corner at Steemfest 3000, where Steemians can think their next post as things are happening and not miss a moment of the fun of Steemfest 3000.
Oh yeah, did I mention in 3000 years, we won't be writing anymore, we'll just think posts and the words will pop up in others' feeds?
A relief or what?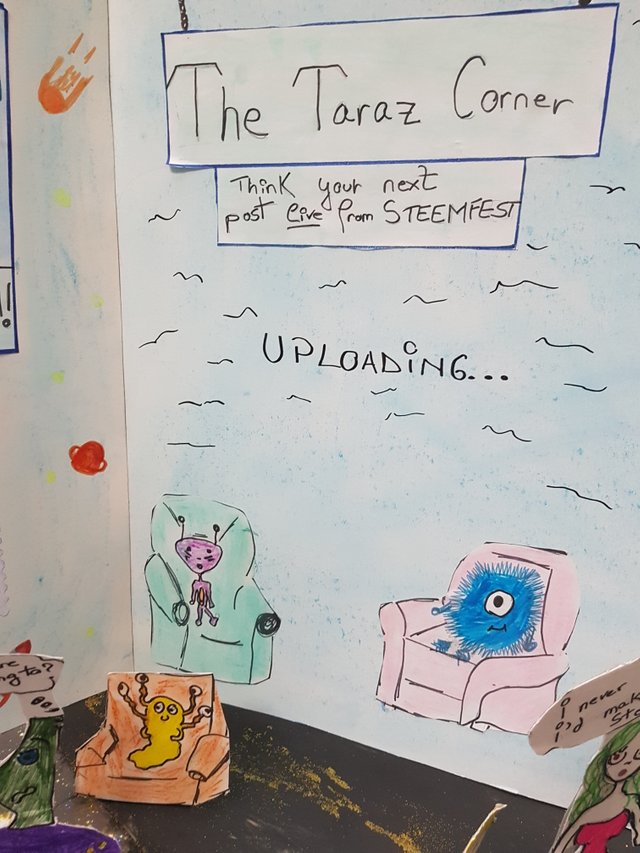 Crypto Gazing
As I was saying, I don't think the crypto situation will be all that different in 3000 years time. I think people will still be checking their Blockfolios and the markets a lot and I figured a good way for them to do that would be to have a huge screen, right up on the wall at Steemfest 3000, where they can watch their favorite cryptos rise and fall in real time.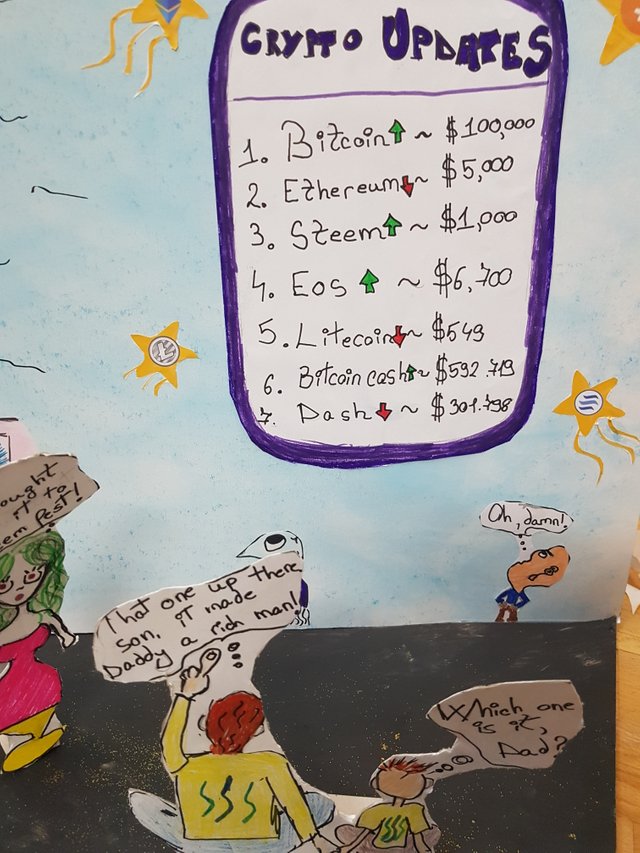 Who can't relate to this guy? Or at least who doesn't want to relate to this guy?
The Steemians
Finally, yes, let's take a look at the colorful characters attending Steemfest 3000.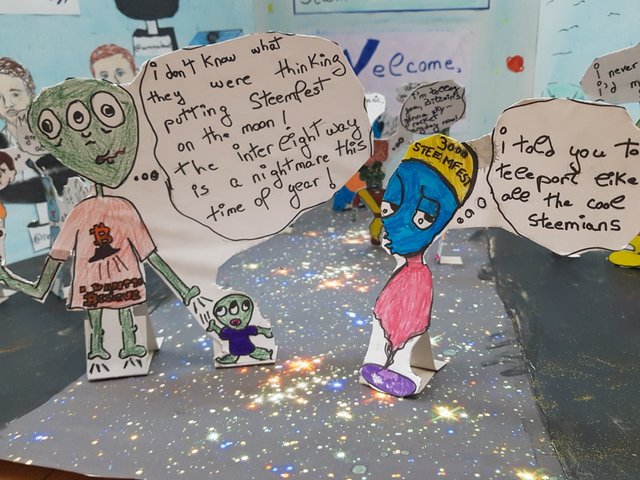 Just a heads-up to the folks organizing Steemfest 3000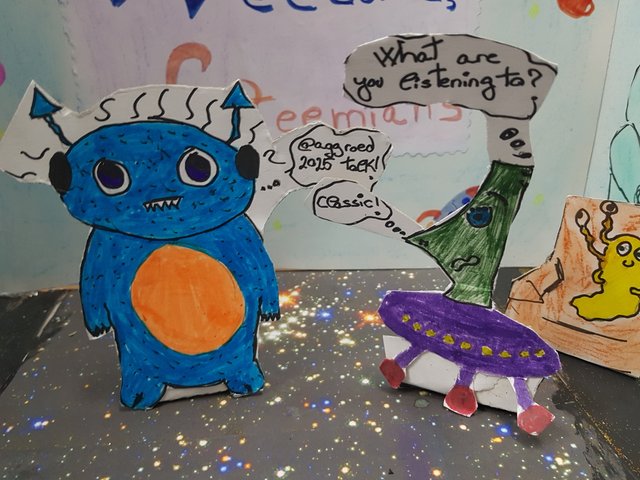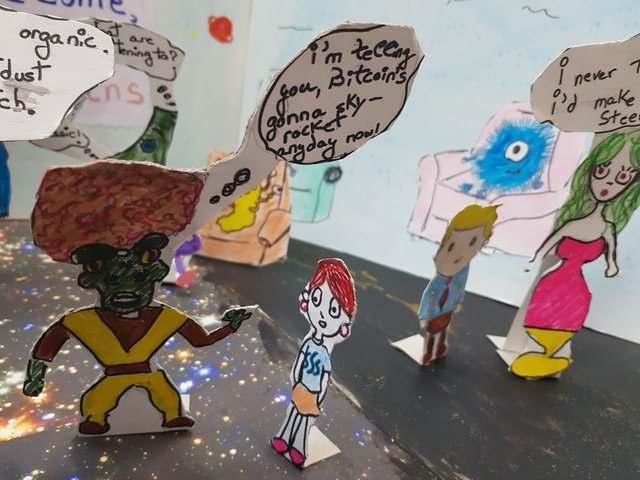 Here's to hoping...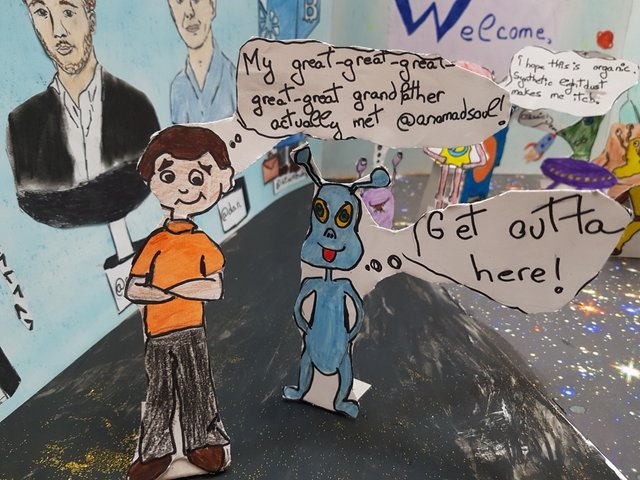 Bragging at Steemfest 3000 be like...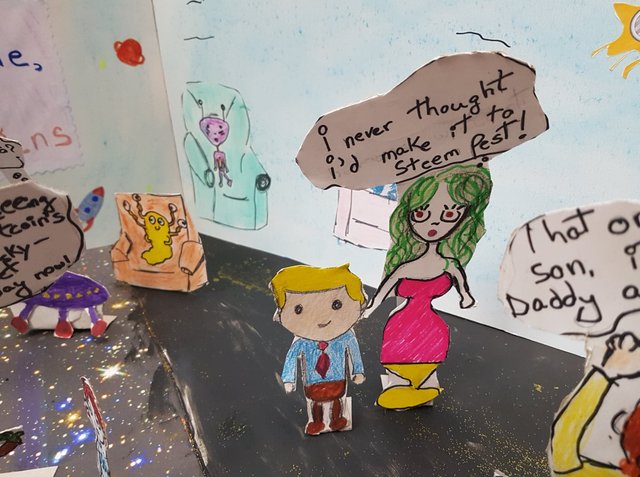 You and me both, sister!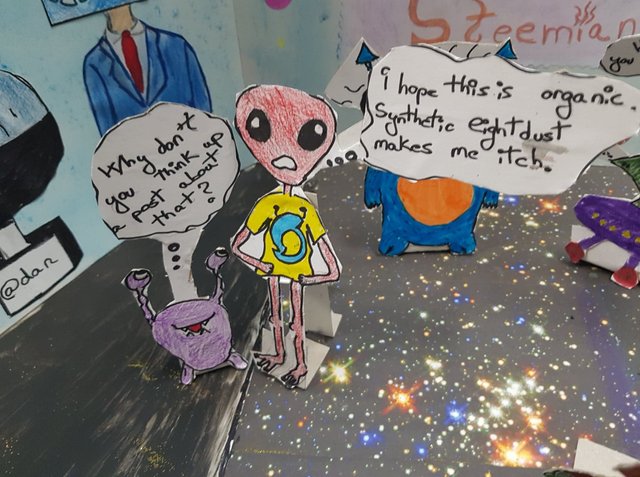 There's always one guy, isn't there?
And finally, the finished product!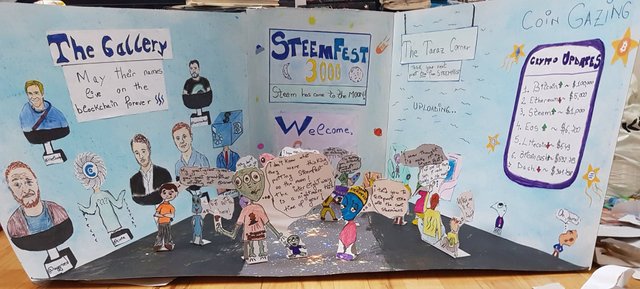 Welcome to Steemfest 3000!
So, I hope you liked my idea and had fun reading this post. There is still time to join the contest, just check out the announcement post made by @anomadsoul here! A big thank you to @blocktrades and @sndbox for sponsoring this contest and to @anomadsoul for hosting!!
Thank you for reading,