I Am Searching for Steem Exclusive Content
One of the biggest ways to draw more people to Steem is to make exclusive content here!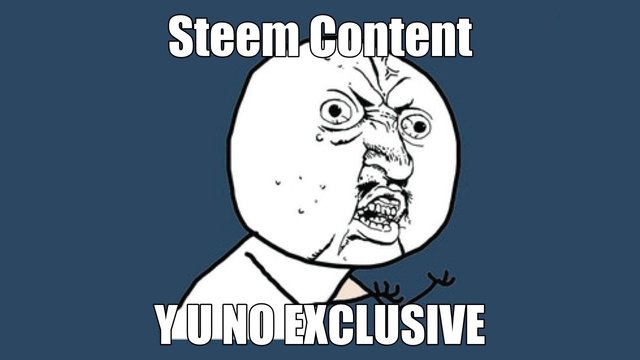 I used to make content on Youtube, then I quit to make exclusive content on Steem. This forced people that followed me on Youtube and other places to follow me on Steem. This plan worked well, I know plenty of my subscribers follow me over and convert to full-fledged Steemians.
The truth is the vast majority of people make very little money on social media, they rely on affiliate links or sponsorship from a business.
Well, I am looking to "sponsor" original Steem exclusive content.
If you make exclusive Steem content, post below and if I find the content useful for Steem, I will reward your work with upvotes. Cheers!