Thank you Steem Engine! - Introducing INT. The intrepreneurs token.
Welcome to Intrepreneur, we hope you enjoy your time here.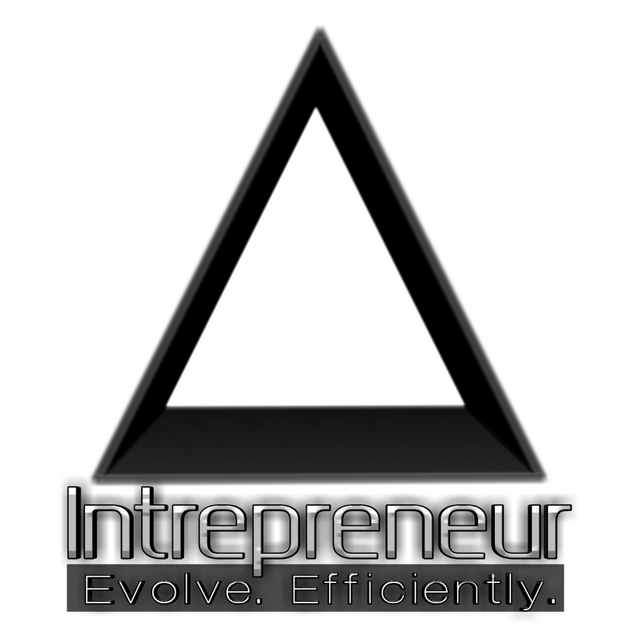 Some people who choose to work for themselves (entrepreneurs) don't always have an easy time finding enough clients to keep their businesses alive, this is a very common problem that people like myself are faced with every single day.
Just to name a few, these are some of the questions I ask myself regularly.
Where might I find my next job so that I can provide for myself and my family?
How will I find clients who are interested in what I have to offer?
What can I do to ensure those clients come back?
How should I keep my business up-to-date?
To say the least, working for yourself can be a real pain! A majority of the people who have done it will probably tell you the same thing.
Which is why this new token was just created.
Slightly different from it's usual definition, Intrepreneur has been re-defined, creating it's own vision of the word, with a platform soon to be set in motion. A brand new web-based culture will be built to help regular people succeed, INT is the internet's next best thing for International Entrepreneurs who love to be their own boss.
INT's Mission: Globally transition everyday entrepreneurs into successful business people, with blogs.

It is so easy it is to use! I was able to freshly mint a new token called INT which will be the native token on the platform.
There are 10,000,000 (10 Million) tokens in total, 50,000 (50 thousand) of which have been issued to my main account and listed for sale on the market, this is the only INT that will be made available for the pre-sale.
for a limited time you can earn free INT
Earn FREE INT
How does THAT work?
Every week, until January 1st, 2020, there will be a new quest, or superquest, to be completed.
Extra special superquests are available at random so be sure to follow @intrepreneur and join in!
Once you complete a quest, you'll be eligible to win INT tokens in the weekly pre-mainstream giveaways.
Only accounts with at least 1 completed quest will be eligible for the superquests.
Superquests will earn you 10-50x as many INT as a normal quest.
The more quests you complete, the better. Quest points will become worth spendable INT which can be traded on the Steem-Engine market!
Earn bonus INT for completing the most quests every month.
Quest points are added to your account in the form of INT once they have been approved by our moderators.
How do you do a quest?
Follow the steps on each week's post made by @intrepreneur, or check the #quests / #superquests channels on the Official Intrepreneur Discord
Is there a limit to quest entries?
Yes. Typically, there will be a set limit of 1 entry per account per quest. However, that might not always be the case so be sure to pay attention when reading the instructions.
New quests and superquests are made available each week.
Complete yours to earn your share of the weekly quest reward pool, which will be limited to 5000 INT per week.
Please Note: There is no quest reward pool limit for the first 7 days!
As soon as I am able to have it implemented, INT token holders will be then able to receive upvotes worth INT from the @intrepreneur account, depending on your stake, an account will receive a daily upvote anywhere between 0.01% to 100% per vote.
* Start earning, now!
The first quest will be quite simple. All you have to do is join the Intrepreneur Discord and comment your STEEM username in #quests, within a few minutes you should see your very first 5 INT! I will be manually sending INT for now, so please be patient. Depending on the amount of tokens I have to send out, it could take as long as 24 hours for you to receive yours.
The first superquest, is pretty simple too! To win the superquest, all you have to do is get 20 or more people to join the Intrepreneur Discord with YOUR OWN invite link. Anyone who completes this quest will receive quest points worth 100 INT.
New users must stay in the discord server for 7 days to qualify as a referral. In order for you to be eligible for the superquest. This is to prevent fake accounts from being claimed as referrals.
You can easily create an invite by simply clicking the human shaped icon.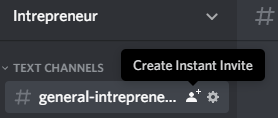 Make sure you edit the invite link so that it never expires!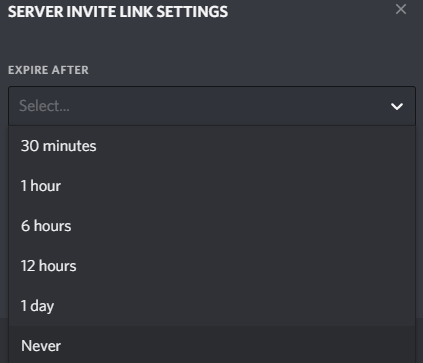 The first quest and superquest will both start now and will end on July 13th at 5:00 PM Eastern Standard Time. Good luck!
Looking forward to meeting some new people and sharing some great ideas!
Follow @intrepreneur and @crystalhuman for more announcements and updates!
@intrepreneur is looking for translators, please DM crystalhuman#9543 on Discord to apply.
please keep in mind that this is all very new and is subject to change until an official whitepaper is released.

coming soon