How to buy, sell and trade HVOTE tokens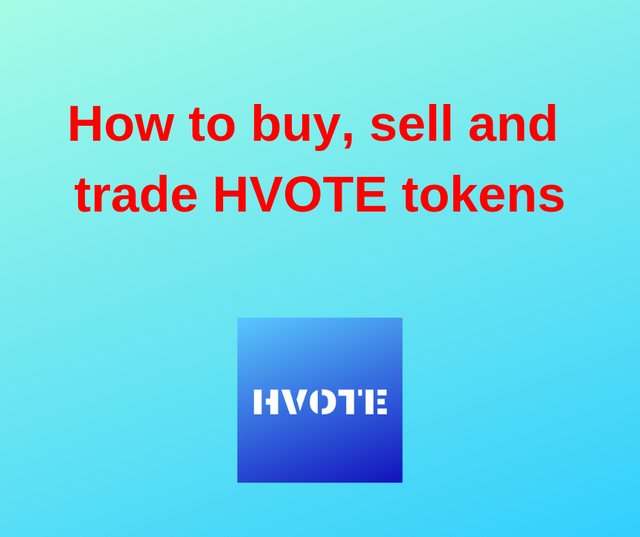 HVOTE Tokens are issued and traded on the Steem Engine Platform. The video below will show you step by step how to proceed to buy, sell or trade HVOTE tokens.
You need a Steem account
To trade tokens on Steem-Engine, you need a steem account. You can create a free account on steemit. It might take a couple of weeks till your account is verified. You can pay for an account and create one immediately using a service like Account BuildTeam. You can pay for your account with the most current cryptocurrencies.
Sign up to Steem-Engine
Use your posting keys or the Keychain tool to sign-up to Steem-Engine.
Deposit Steemp
To trade on Steem-Engine you need the currency Steemp. It is pegged to Steem and can be easily purchased simply by transfering Steem to Steem Engine. There is a 1% deposition and withdrawal fee.
Trade the token
Trading on Steem-Engine is free of fees. You can create buy or sell orders and also cancel them for free