If you've been following this project you probably will have noticed that recently the @steemdrive billboard campaign, in association with @buildteam hosted a crowdfund on the Steem blockchain for promotion of Graphene based blockchains including Steem, EOS and Bitshares.
We successfully raised funds to erect a billboard in Manchester, U.K.

The billboard artwork was provided by BuildTeam's very own Art Director - @beekart
The billboard design was hand painted by @beekart and is completely original. Please feel free to share this graphic to promote the message of Graphene unity!
The billboard ran for 4 weeks in total, and provided much needed visibility to a total on average of 462,000 vehicles per week.

Proof of Flight Video
Please take the time to watch this short proof of flight video produced by @nelkeljdm.
Why did we choose to advertise in Manchester?
Once a small Lancastrian town, Manchester has evolved at a considerable rate throughout its history, serving as a fulcrum for the industrial revolution before becoming a bustling metropolis that is home to various media, finance and professional outlets.
While other cities in the UK can boast a similar evolution, few have experienced regeneration at the pace as Manchester, particularly after the cotton and textile industries declined after the Second World War. In terms of the economy, the city now has the largest UK office market outside of the capital, with an estimated 20% of the workforce classed as professionals.
A further 12.4% work in professional and technical sectors, and this creates a dynamic society that has plenty of disposable income to reinvest into the economy. Those advertising in Manchester have the chance to capitalise on this, by targeting affluent consumers throughout the city.
Remember, Manchester is also home to two of the biggest football clubs in Europe, highlighting the passion that exists for the sport and reinforcing its importance in the lives of consumers.
As the UK's second city, there is no doubt that Manchester offers huge potential to both local and national advertisers alike. The appeal of the city becomes even more apparent when you consider its spending power and diversity, which has created a eclectic range of tastes and a genuinely motivated consumer base.
Given the dynamic, youthful and active nature of Manchester citizens, it also makes perfect sense to advertise through traditional billboards. Not only is this a cost-effective and particularly engaging channel, but it also offers brands the chance to target Manchester's busy customers as they go about their daily lives.

Call to Action
This billboard which featured outstanding visibility for EOS in addition to Steem and Bitshares was an effort was brought to you by BuildTeam. This is an example of how BuildTeamEOS brings value to the chain as a Block Producer Candidate. We need the EOS community to get behind our efforts and vote for BuildTeamEOS as a block producer so we can continue to back amazing marketing efforts for the blockchain like the one you've seen above.
Vote Buildteameos for top 21 EOS Block Producer!
Learn how with our EOS-Voter guide
( Click here for more details )


---
Terms and Conditions
@steemdrive will retain 25% of the total post, comment and donation rewards as facilitation fees and to reward the liaison team and billboard artists. Steem Power earned on these posts will be powered down and the balance after the deduction of fees will be retained for future campaign kickstarts.
@steemdrive reserves the right to hold additional campaigns should insufficient funds be raised.
Should surplus funds be raised, at the discretion of the team, additional billboards depicted in this campaign will be ordered and/or the campaign flight time extended; if a surplus still remains, @steemdrive may at its discretion procure other advertising and media exposure or retain the surplus for future crowdfunds.
@steemdrive reserves the right to substitute billboard locations according to availability at the time of order.
@steemdrive reserves the right to amend these terms and conditions at any time without notice to suit its operational needs.
---
WARNING: Do not vote any other billboard campaigns other than those posted on the @steemdrive account, historically copy-cats created similar campaigns to defraud users which never actually came to fruition. This campaign is guaranteed by @thecryptodrive (Top 20 Steem witness).
Do not vote on comments which try to solicit billboard selection votes, other than official comments from the @steemdrive account.
---
Sponsors
---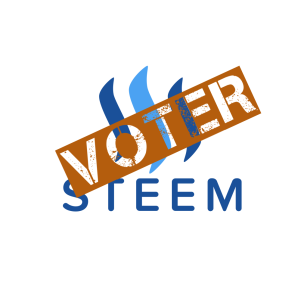 In association with @buildteam, sponsoring a huge Steemvoter Guild Vote
---
Thanks to everyone who voted and donated to make this possible. Keep an eye out for future campaigns promoting crypto communities (Watch our video above and try spot the teaser of our next crowdfund).
At Steemdrive we prove the point that the Steem blockchain should be the first port of call for censorship free crypto promotion.
We strongly believe crypto tokens should support Steem as the immutable voice of crypto, and in turn the Steem community should embrace worthy crypto communities as brothers in arms in the race to legitimise blockchain and crypto in the eyes of the world. We can be great together!
Sincerely,
Ricardo Ferreira
@thecryptodrive
CEO BuildTeam.io and Steemdrive.com