I posted about 2 weeks ago when Steem Dollars had first spiked up to $2. As we all know now, that was just the beginning. Here's a little story about my mission to change Steem Dollars to Eos.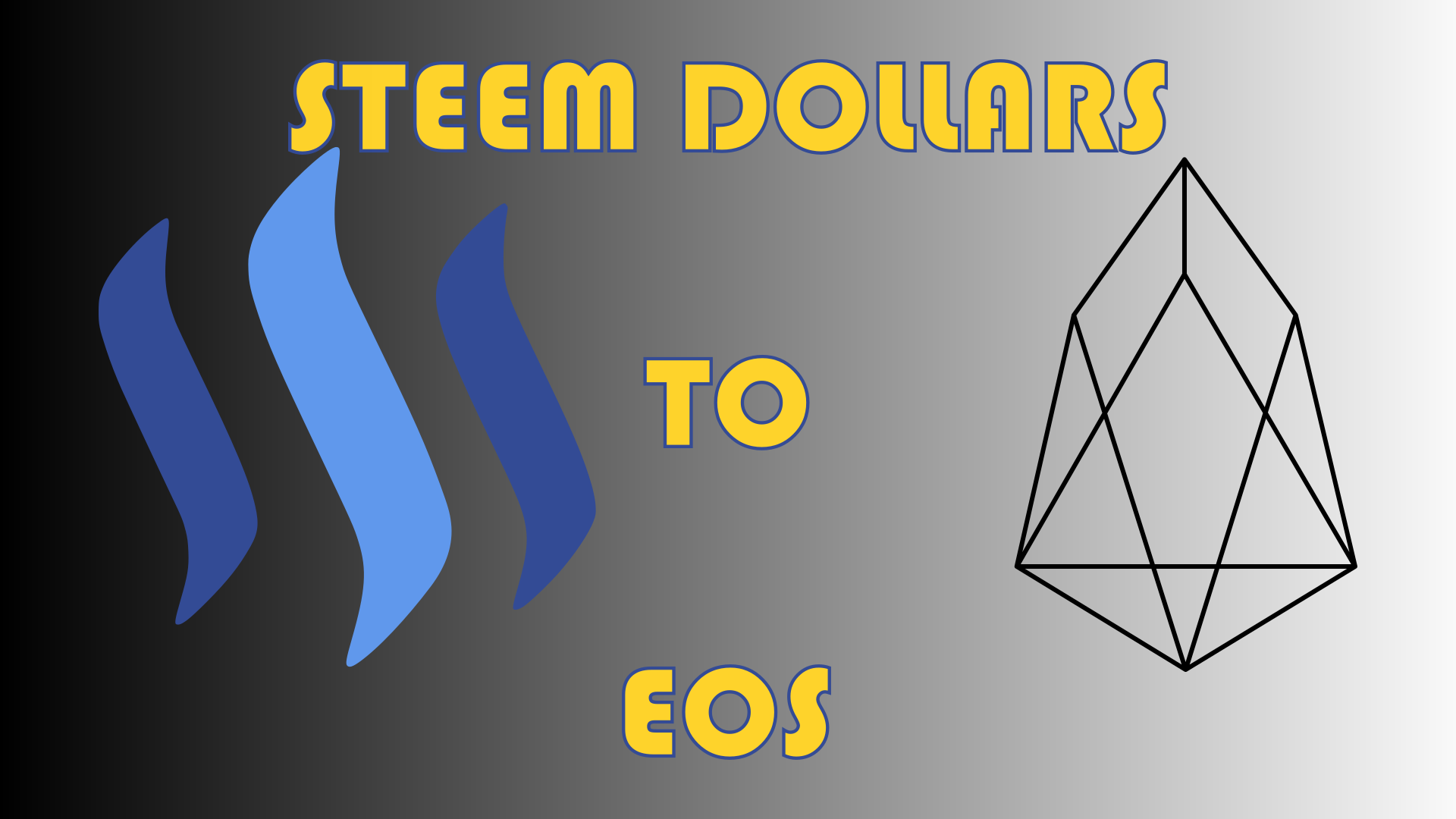 I had about 125 SBD in my wallet so I transferred 100 over to Bittrex and sold them for $200. I'll buy the SBD back when the price levels out again. Still a great profit and an easy way to double my Steem Dollars.
Since the price kept going up, I decided to sell the rest (25 SBD) and trade it in for some Eos on Bitfinex.
It all seemed to work out perfectly.... so I thought.
I've been trying to get myself registered with Bitfinex for some time but I've been running into problems. For some reason, the email link they were sending me wasn't verifying my email address. This has been ongoing for a few months and I watched the price of Eos go up and up and there was nothing I could do about it. Finally, I was able to log into Bitfinex yesterday and send the profits from the SBD over. I'm not sure what happened; it just worked.
What a bunch of money grabbers.
Not only did I have to pay the fee to send the bitcoin over to Bitfinex, but they are now charging a fee to deposit bitcoin. All deposits under $1000 dollars will be charged a 0.001 btc fee. Are you kidding me? That's $20. They say it's to limit the number of transactions but that's just a dirty move. If they really wanted to limit transaction, they wouldn't accept deposits less than $1000.
I also noticed that they don't really show how much btc your about to spend when you place an order, either. I put an order in for 95 Eos to start. It said ~0.02 btc. Yeah okay, about $400. That's pretty vague. Turns out I didn't have enough funds to buy 95 so I tried this:
94 Eos = ~0.02btc. Nope!
93 Eos = ~0.02btc. Nope!
92 Eos = ~0.02btc. Nope!
91 Eos = ~0.02btc. Nope!
90 Eos = ~0.02btc. Nope!
89 Eos = ~0.02btc. Nope!
88 Eos = ~0.02btc. Success!
What A Shitty System!
Maybe rounding only 2 decimal places worked when Bitcoin was $3 but it sure isn't good now.
And to top it all off, I go to send the Eos over to my wallet and it says they'll send it in 24-48 hrs. What is wrong with them? They charged me to give them my business and then basically said they'll give me my money back when they get around to it.
I tell you one thing, I won't be using Bitfinex anymore.
Aside from a horrible experience with Bitfinex, I still made off with over $400 CAD worth of Eos for $25 worth (on a regular day) of SBD. And, as soon as I bought the Eos, SBD started going back down. I only wish I had the 125 SBD to sell when the price was that high. Not that it's a regret because I still made a profit, it just would have been a whole lot nicer to cash out 5x as much at such a high price. Maybe someday I'll get another chance.
What have you been doing during this spike?
How has everybody else made out with the high price of Steem Dollars right now? Are you selling it for Steem, Bitcoin, or something else?
Let me know and don't forget to follow!