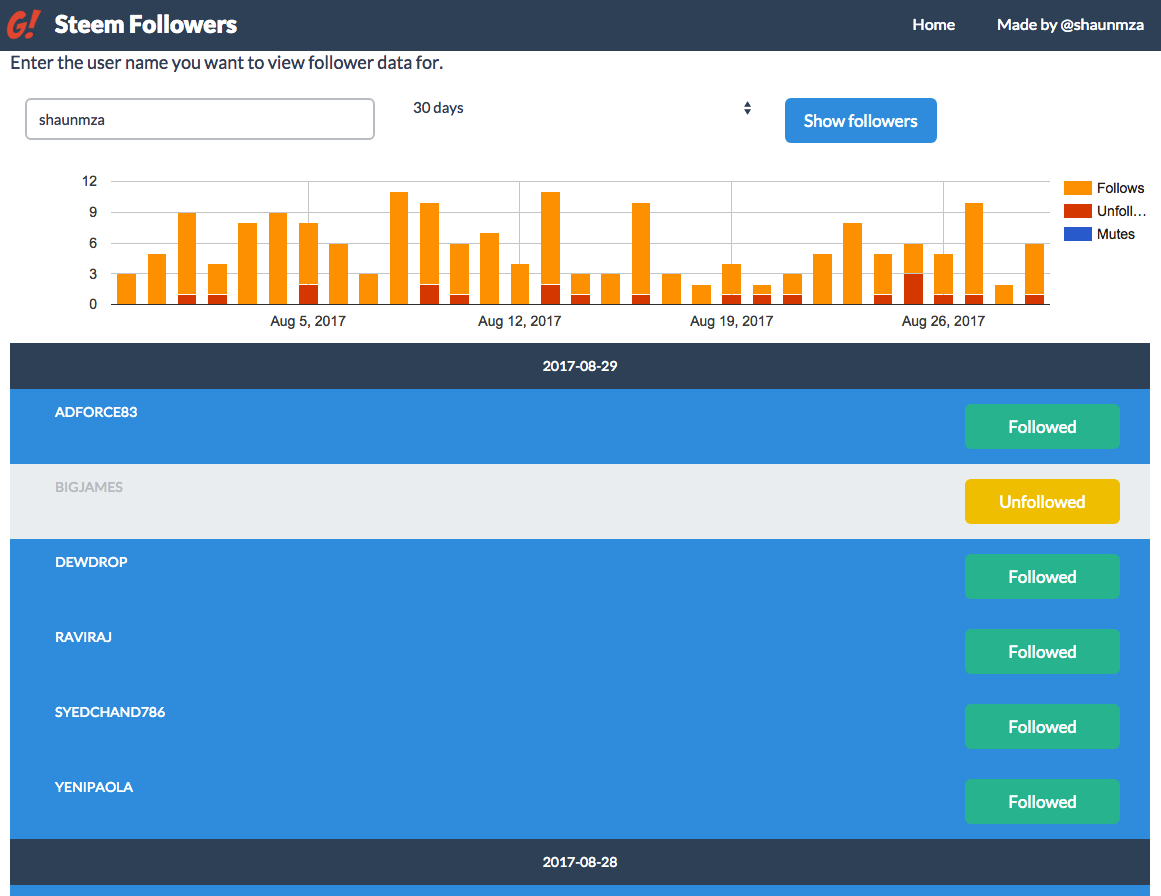 There have been a few people contacting me, asking what the happy haps ( or status ) is with Steem Followers.
Right now it's rebuilding the database from scratch, and it will be a few days before it is done. Yes, days.
Why?
Well I decided to use Docker to separate my web server from my database server (They both run on the same physical device).
This ended badly when, while I was on leave and not able to get reliable internet, the droplet on which the site is running, had major issues.
Not a problem I thought, when I could connect, just restart docker!
But, no...
It ended up rebuilding the docker container, leading to me losing the database and all the data in it.
I have a backup, but it is old and missing fields I added recently, so I decided to not use that.
Instead I had the genius idea to let it run from the genesis block of the Steem blockchain and build the data like that. 😩
That was not a great move, but now I am a bit out of options.
I am trying, when I have free time, to find a way to speed it up a bit.
In closing
I can only apologise for the inconvenience caused by my little app being down for so long.
Once I have gotten it caught up, an incremental backup strategy is of the highest importance, so as to prevent issues like this in future.