Announcing new web-client for Steem/Golos blockchains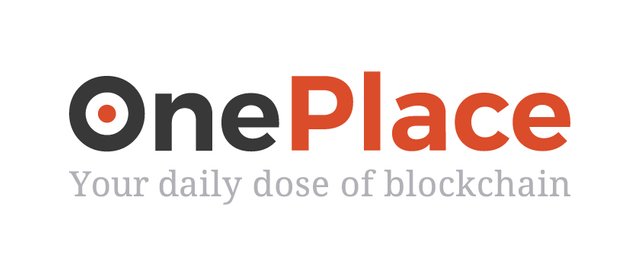 Hello, Steemit! We are happy to share our announcement with you! Today we have launched new project based on media-blockchains Steem and Golos:
OnePlace.media
.
 OnePlace.media is a blockchain aggregator that selects best content from Golos and Steem and delivers it to users with user-friendly and modern interface.
 OnePlace.media sets an objective to make exploration of content from Golos and Steem more convenient and customizable and make the obtained information more relevant for users.
 We plan to realize such important features as
Tags subscription
Delayed posting
Private messages
Post drafts
 And much more that will make exploring and creating content on Golos and Steem blockchains more accessible for a wide range of users.
Current form of OnePlace.media
 Visitors of OnePlace.media platform can choose which content source they are interested in — Golos or Steem blockchains. Selection is performed with a button switch located in the top right corner. A menu to the left displays categories (tags) from the active blockchain.
 In each category a reader can see 3 top posts that are currently trending in this category and a short feed of recent posts in this category.
Why OnePlace.media is convenient and it gets even better
 We created OnePlace.media following our own desire to have an easy way to read selected content from Golos and Steem without getting stuck in posts that are of low quality or not relevant for us.
 While testing our client at home we discovered that such filtering of information is really convenient for us. Using our platform is like reading a classic newspaper — it takes just 15 minutes while drinking a cup of your favorite hot drink and keeps you up-to-date on all important events. Only in this case the "newspaper" gathers in one place all top news from the blockchain. But this is just the beginning of our project.
 OnePlace.media. Step 1. Starting point
 At the moment the platform is not personalized and main features are realized in the following form:
Aggregator gets content from Golos and Steem and divides it in two independent post feeds.
Default categories in the left menu were selected by us from the most popular categories in Steem and Golos (art, bitcoin, photography and so on). But you can set up customized tags for your feed already. In order to filter content using customized tag list enter the url path in the address bar of your browser similar to the following:
http://oneplace.media/#/steem/art,bitcoin,photography
 Just type your selected tags separated by commas (without spaces) after the last slash and enjoy reading.
 If you are using both Golos and Steemit platforms you can create an url for Golos using the same principle, for example:
http://oneplace.media/#/golos/искусство,еда,блокчейн
 Keep in mind that for Golos you can use tags written in latin or in cyrillic. OnePlace will remember your choice of categories for Golos and Steem when you switch between blockchains. In order to return to the default tags list you will need to clear cookies in your browser.
To upvote or add comment to a post users are redirected to steemit.com or golos.io platforms.
 These features will be improved and extended in the nearest future. What to expect:
 OnePlace.media. Step 2. Customizing the client
Personal user cabinets will be added to the platform. Users will be able to choose categories for the left menu in a more user-friendly way. Writing tags in the url will not be needed anymore — this is just a temporary measure.
Registered users will be able to select which blockchain they are interested in — Golos, Steem or both, and get information according to their preferences.
Registered users will be able to choose how many top posts are shown in each category.
Users will be able to upvote, comment or create posts from OnePlace.media client. Thus you will be able to interact with content of both Golos and Steem in one place.
 We will not tell you more about our further plans for now. Let us show our hand gradually to allow for some pleasant surprises :)
Why OnePlace.media is beneficial for Steem token holders
 We believe that an alternative interface to interact with content of Steem and Golos blockchains will eventually bring new users, for whom the idea of blockchain-based media may be interesting, but who find existing interfaces too complex to use or filtration of non-relevant content insufficient.  
 OnePlace.media client development will concentrate around the task of improving user experience on our platform. Thus we expect not only to  offer more convenient interaction with Steem and Golos blockchains for existing users, but also to attract new users to the best content generated in both blockchains.
Our team:
 @ubik — design, front-end
 @walter — architecture, back-end
 @awispa — branding, design, marketing
 @iloilo — UI/UX consultant
 All our code is open-source under the MIT license. Github repository.
 If you believe that our contribution is valuable for development of Steem ecosystem, follow us and upvote our posts, in this way you are adding resources for faster realization of our plans.