Hey Steemians!
I am excited to share upVoters 1.0 - useful visual application to interact with curators who constantly upvote your posts.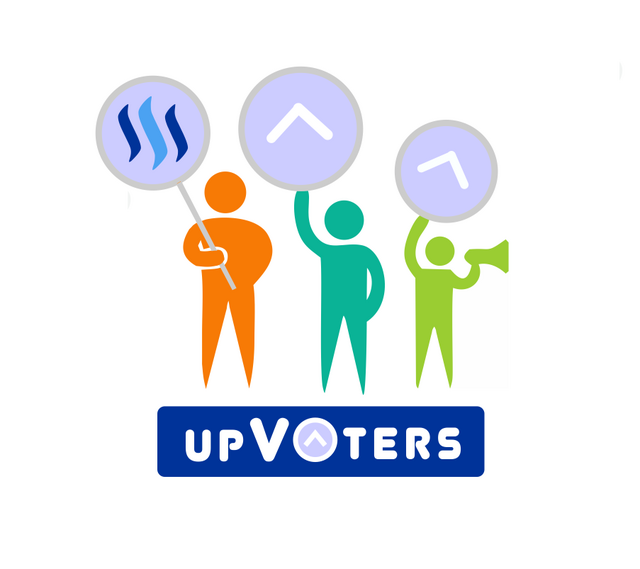 Features
upVoters will provide detailed statistics of your account: actual Steem Power, Voting Power, exact Reputation, timeline of average SP growth for holders.
Upvote statistic by your last 5 posts, sorted by upvote weight. Here you can see important upvote data by each curator like total SBD, average Voting Power, average weight of upvote.
Quick reference
1. Header box with account data

1 - enter account name and press enter to start work
2 - exact reputation
3 - available voting power
4 - Steem power
5 - Mgests
6 - Timeline of Steem Power growth for holders. Depends of global STEEM inflation (currently 15%).
2. Curation tiles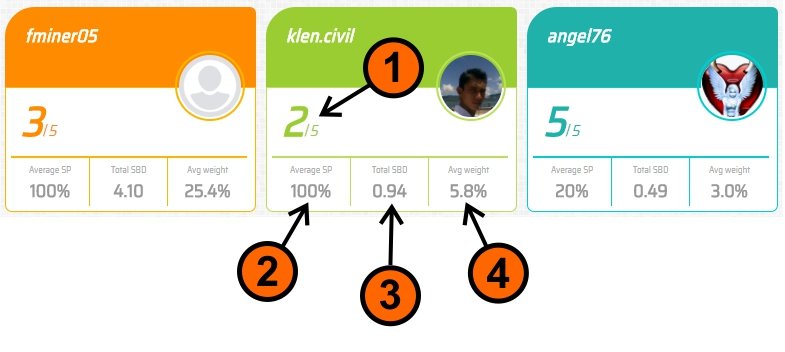 1 - There are two numbers.
First (big number) is upvote quantity by last N posts (currently 5).
Second (small number) is last posts quantity.
2 - Average Steem Power of current curator for last N posts.
3 - Total SBD rewards by current curator for last N posts
4 - Total curation weight. Default sort order is applied to this param.
3. Additional feautures
You also may click by tile to open curator's blog in new window.
Tile color depends on upvote weight.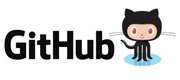 I have a lot of ideas for the next release, stay tuned and thank you for your support!
My Apps on Steemit:
---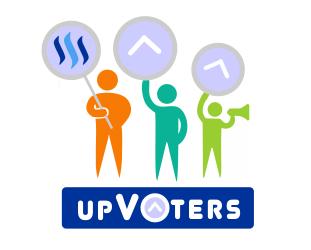 upVoters
is colorful statistic of user account. Here you can easily notice curators who constantly upvoting your posts. So you can interact with them to improve promotion of your blog.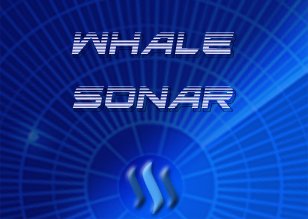 SteemIt is the ocean, ocean of blockchain.
Whale sonar
will show you Steem's life hierarchy, curation activity with detailed information about each upvote in real time.