"Download Blockchain" Button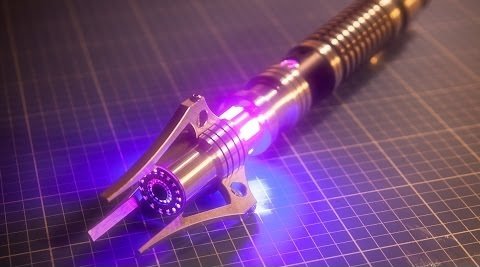 Have you heard?! There's a new crypto in town that let's you earn rewards just by posting your thoughts to the blockchain! It's called Steem and I hear it uses something called distributed ledger technology, whatever that means! Apparently, hundreds of servers all around the world are storing the same information in consensus so we know it can be trusted and hasn't been tampered with. Anyone can download the ledger and verify it for themselves! Amazing!
Cool, so where is it?
Huh?
How do I download the ledger?
I don't see it anywhere.
... ... ... ... ...
---

Hm yeah, neither do I. Where is our ledger? Why is it not being prominently displayed? We have the audacity to boast how decentralized and trustworthy we are without presenting the evidence upfront? Seems flimsy, at best. Last I heard, the blockchain was 150 gigs of raw data. Well, guess what? I have 150 gigs free space, along with many others, and I want to download the blocks. Where is the download blockchain button?
Certainly one reason for the overstep must be due to the process of actually validating the information. It might 'only' take 150 gigs to download all the raw data, but confirming that data is accurate is another story. A lot of the information needs to get pumped straight into RAM, which is a lot more expensive and rare than hard drive space. Steemit has switched gears and is attempting to rectify this problem right now with the switch to RocksDB.
A part of me has to ask, "How was this not a priority until now?" If the bear market was the catalyst for this change of focus, what was Steemit up to when coins were only worth 10 cents? However, I can accept that mistakes were made and move on. That's fine. What isn't fine is the complete inability to easily share information in a decentralized manner.
If I want to download those blocks, who is going to pay for it? Is a Steemit node going to upload all 30 million of them directly to my computer? What if 10,000 other users want to download those blocks at the same time? This kind of centralized distribution doesn't scale.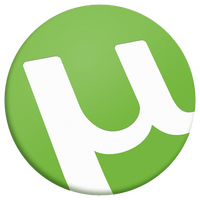 The embarrassing thing about all of this is that the technology to disseminate information in a decentralized fashion was invented 18 years ago in 2001 by Bram Cohen. BitTorrent is almost twice as old as Bitcoin itself, but somehow only Justin Sun and Tron have figured out that these two technologies compliment each other in a big way. Where is the Bitcoin torrent? Where is the Ethereum torrent? Where is the Steem torrent?
This question makes a lot more sense in the context of Steem. In comparison, the information on our blockchain is much more interesting and useful than what can be found on the Bitcoin blockchain. Again I ask: where are these torrents?
The ability to hash a file to verify it hasn't been tampered with has also existed for a very long time. Why are Steem nodes forced to sync data that they know for a fact has already been verified, even by their own node in the past? We are working a lot harder than we are smartly.
What about second layer assets that exist on top of the Steem blockchain? There are a lot of applications out there that make a lot more sense if they simply trust the information on the blocks instead of having to verify it themselves. Using this trust layer, we can develop second layer scaling solutions that will work just fine as long as the block producers stay honest. It is what we pay them for, afterall.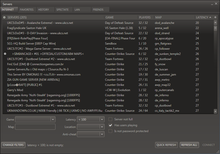 For example, let's say someone enters a matchmaking lobby to find an opponent to play against. Let's assume there are no centralized nodes to process these requests; each client must act as its own node. This would not be possible if they were forced to validate the blocks they received, but it is trivially easy if all they have to do is download the last 100 blocks. They assume those blocks are legit and scan them to see if anyone else is also looking to play the game. If they can't find anyone, they post to the blockchain that they are looking and wait for someone else to come along and scan their request; a strange game of leap frog is born.
None of this is possible unless blocks are distributed by torrent streams. We can't employ any kind of centralized solution for these problems or they will bottleneck and fail before they can scale to any kind of meaningful level.
I know for a fact that many members of this community would seed blockchain torrents for free. I know I would. 24/7. I don't need a reward to make this platform stronger. My reward is the stake I own increases in value along with everyone else. This is the correct way to think and interact with a decentralized community,
The needs of the many...