I don't like censorship!
Recently I learned about how, though the Steem blockchain itself is censorship resistant, frontends (like Steemit) can decide not to display any content for whatever reason they fancy. While Steemit Inc. seems to have done some wholesome community-minded stuff, I categorically distrust corporations. When you have as much of the share of users as Steemit the potential for censorship is very real. Not only that, but such conditions contribute to centralization not decentralization.
To this end, I have begun the development of my very own Steem frontend!
It's not much at this point, but I have done valid remote calls to steemd public nodes. I'm getting a bit hung up on serialization for transaction signing, mostly because I can't find good documentation resources. When I have transaction signing down, I'll be able to post from my frontend. Once that happens, I'm leaving Steemit behind. I'll be making all my post through my frontend which will in turn encourage me to refine it. Finally, once I think it is sufficiently refined, I plan to release the source code and executable.
That's my development roadmap, and here are some of my design choices...
    I want my frontend to be a native java standalone executable (not a webpage), and I'm using javafx for the GUI.
    My frontend will display any content on the blockchain. No exceptions for corporate or otherwise.
    Only public nodes not run by Steemit Inc. will be used by my frontend to promote decentralization
I'd be happy to go into more technical detail in the comments if anyone is interested, but for the sake of concision I won't go any farther on that right now. I do have the some screenshots of the UI, so you know I'm not just blowing steem ;)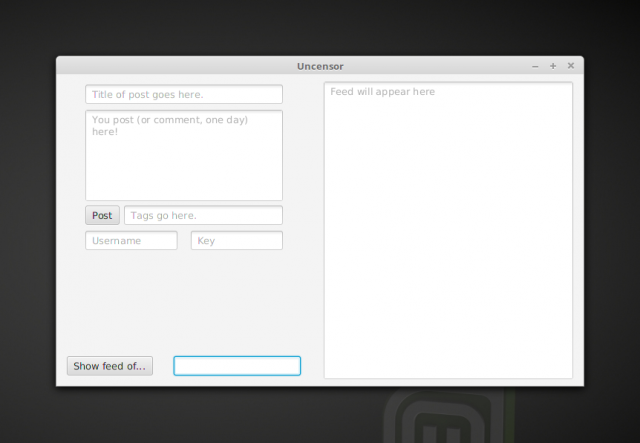 I encourage you to criticize my UI, and every aspect of my project!
Thanks!
Thanks to @themarkymark for his new public node! I've got some good use out of it, well done.
Thanks to you too for reading! Hope you enjoyed.