A gift for the Steem Community <3
Love is a very important feeling in human life. This bond, often for life, allows us to develop in the sphere of life and emotion. That is why we want to meet Steemians needs, give them a chance to find colleagues, friendships or maybe even love to the grave.
The idea came up in November to create a dating site only for the Steem community. From the idea to implementation it took some time....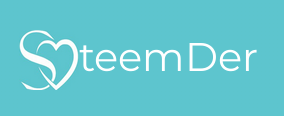 Yes, this is the logo of SteemDer, the first dating site on Steem. The logo has been created by @nieidealna.mama and @glass.wolf, @fervi he was reponsible for programming service. The creator of the idea was @nieidealna.mama and she watches over the appearance, functionality and all the small details, which ordinary guy doesn't pay attention to :)
We soon will launch a basic version that enable:
searching for pairs based on sex
creating conversation
blocking users
emoji
We are planning to add more features such as Premium packages, which will improve the use of the platform, additional emoticons or the ability to change the visual theme. The basic functions will be retained in their current form.
Apart from Premium packages there will also be a system of collecting points, thanks to which we will be able to easily eliminate users who spam or make the use of the platform unpleasant to other people. Our plan is to create a platform without advertising and without burdensome payments, which could adversely affect the use of the platform. Using SteemDer will be completely free of charge. Anyone with a Steem account with a minimum reputation of 40 will be able to join.
The premiere of SteemDer is scheduled for 15.03.2019.
Currently the home page looks like this: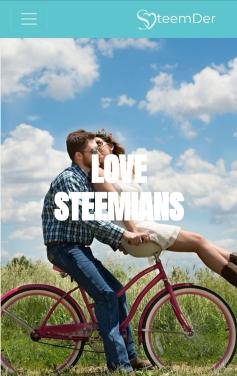 Keep your fingers crossed so that nothing will surprise us anymore and that our premiere will take place on the planned date ;) In the near future we will present you with more SteemDer functions.