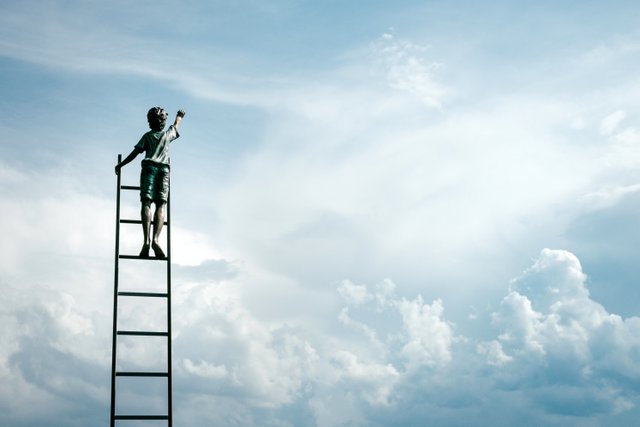 The new delegation committee have obviously been very busy. They have a new post about how they are structuring old and new delegations, which they have clearly worked very hard on.
However I think there is one point that needs to be addressed. I've posted a couple of questions on their post which hopefully will be answered. Though my comments are being ghosted by Sir Butthurt so I realise they may not be seen, which is why I'm making this post.
What Is Delegation?
Before we go on, I thought I'd better explain what delegation is for all those Steemians reading this who have no idea.
Quite simply delegation works in the same way a patronage worked in Elizabethan times whereby a rich benefactor would support the work of an artist that he or she liked.
In this case, the rich benefactor is Steemit and the artists are me, you and everyone else on the blockchain.
So if Steemit, or rather the delegation team, feel that your project is worthwhile, then they will delegate some steem to it.
Delegation Examples
In the past we've had delegations to projects such as @sndbox run by the brilliant and energetic @voronoi, and we have also had delegations to individuals such as @sweetsssj
So whether you're a group or an individual you can apply for delegation. Which you can use to enrich a particular community and of course the choice to self-vote is always there.
No Fair!
Okay so now you know what delegation is and what it can potentially be used for, let's get onto the bit where I think the new process falls down.
In order to put yourself in the running for a delegation in this new paradigm. You have to pay 40, 65 or 100 SBD, which at the moment is running at about 92% of the cost of a United States Dollar.
For me this will allow rich projects and individuals to apply, whilst keeping poorer ones outside in the cold, watching with their noses smooshed up against the window.
Revenue Burn
Let's get this clear right now. This is not an attempt by the delegation committee to make money. The Steem Dollars are burned and go to no one.
What they are doing is in fact quite noble, they are trying to help the currency by deflating it a bit.
However as I've already opined, I don't think it is fair. I personally have a project or two in mind, but I can't afford to throw money at something that may not yield any returns. That is gambling pure and simple, and the number one rule of gambling is to only bet what you can afford to lose.
I understand as well that a donation stops spam, however I just think the fees are too high, after all, these are fees for applications.
So my plea to the committee is to drastically lower those fees to something like 1, 1.50, and 2 SBD. That way some poor project in India has just as much chance as getting a delegation as a rich one in the United States.
WHAT DO YOU THINK? SHOULD THERE BE ANY FEES TO THE APPLICATION PROCESS? HAVE YOU EVER PAID TO APPLY TO SOMETHING BEFORE? OR PERHAPS YOU THINK THIS IS JUST ANOTHER WAY FOR WHALES AND WHALE PROJECTS TO GET MORE POWERFUL?
AS EVER, LET ME KNOW BELOW!