testnet.steemd.com now available
Steemit launched a testnet for HF20 so that upcoming features and changes could be tested ahead of time. It will be used to test upcoming features and hardforks like RC changes and SMT's. Accounts and transactions are mirrored from the main network in an attempt to simulate real-world conditions. The testnet is rebooted often; nothing on it is permanent. More details about the testnet.
For developers and testers I've launched https://testnet.steemd.com/, a window into this parallel network. It's provided on an as-is basis for now. The colors are obnoxious to prevent confusion about which chain you're looking at.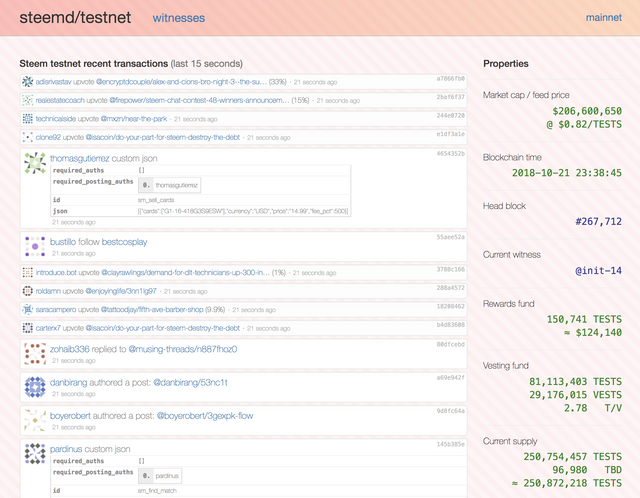 .