My WIGGLE is OFFICIAL! ♨️😜 #steemclan is the best!!!
Have you heard about Satoshi's Treasure???
I heard about it last week from @mimismartypants ! On April 13 - the first encrypted message was released - welcoming the Treasure Hunters to a Hunt for excitement ... and of course BITCOIN!
How much bitcoin?
OH. Just a cool $1,000,000.
Yep! There are 1000 keys that are going to be dropped and we're only on #10 right now - so it's not too late for you to start!
If you think you can do it alone - I wouldn't count on it. There are clans - people joining forces - and its best for YOU to join one! And it just so happens that we have one on Steem! #steemclan, of course :) Join the clan, partipate and earn tokens! When we win (and of COURSE we will win 😏) your distribution of the prize will be comparable to the participation tokens you received!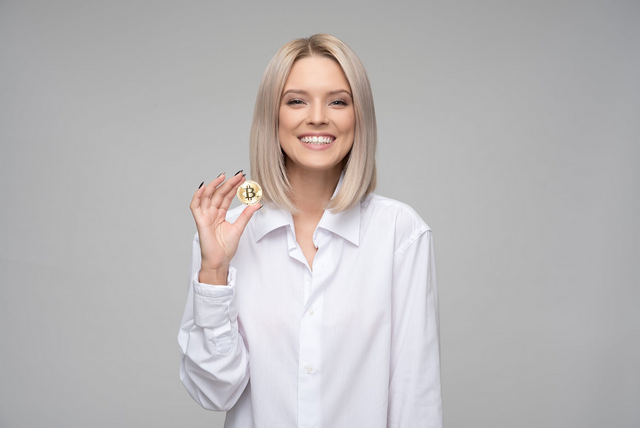 I jumped in there last week (in the middle of a clue) and I have to say... eeek! I was completely out of my element!!! Thankfully our fearless leader @blanchy encouraged me to stick with it, familiarize myself and make an official start today when the next clue dropped.
And HOW FUN!!!! TODAY'S clue was right up my alley!!! I didn't have a twitter account yet (but @mariannewest JUST DM'd me last night to get one and join in @nathanmars challenge!) So - I was ready for today's clue with my brand new Twitter!
Here were the general directions. (don't worry - if you want in - @blanchy will get you set up in the discord!) Make a gesture for your clan - and then start a chain! First person posts on twitter doing the clan gesture. Then.... second person posts - showing that they are watching first person and does the clan gesture while watching. And so on.
I took a peek at what was happening in the chat - and thought. hmmm I think I have a fun suggestion for our gesture! Make a cute little hand wiggle like the Steem symbol! Everyone liked it and our chain began!!! It was only right that @blanchy be the Genesis block of our little blockchain - so he put his own sexy flair on the Dreemie Steemie "Wiggle" LOLOLOL
Yep. that is now my official name!!! hehehehe

You man now call me Dreem "The Wiggle" Steem LOLOLOL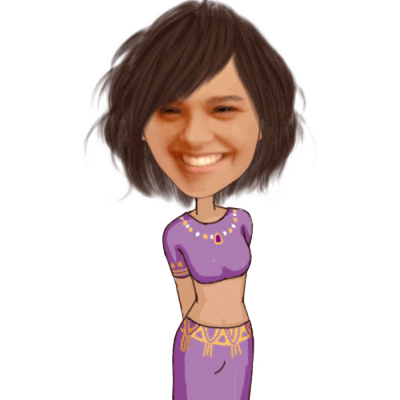 Thank you @saffisara for my bellydancing girl hehehe
hehehehe we are all still figuring it out - but a lot of laughter and fun is happening!!!!
Here is what we have so far
(and we are in the lead right now I believe!!!)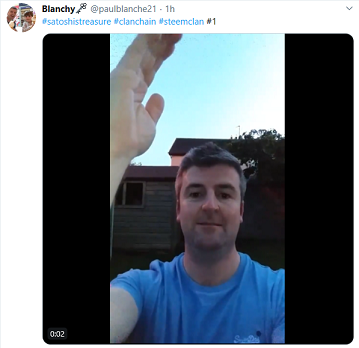 check out @blanchy's Wiggle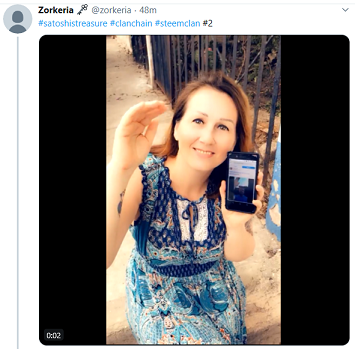 check out @akiroq's Wiggle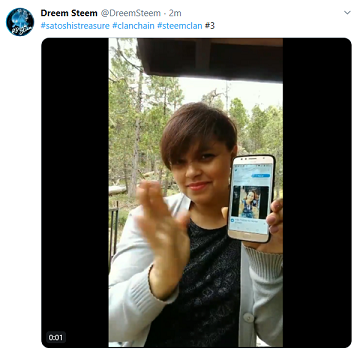 check out my Wiggle hehe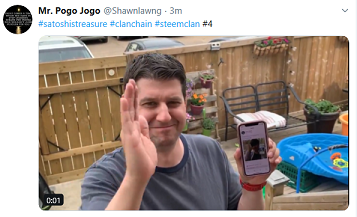 check out @shaungerow's Wiggle
Thanks to @wholeself-in working out a cool Google doc and @torrey.blog making us a bot and @blanchy's hard work.... it is super simple now to know exactly what to do and where you are in the list! Believe me - i was so confused with twitter - and in about an hour - I got working knowledge to post a video and retweet and basically be a block in our chain! HOW FUN TO BE A PART OF A LIVING BLOCKCHAIN!!!!
UPDATE: We had started earlier - but we needed to restart with the videos above! The notes said that we should be outside - so we went back and restarted it with a new Genesis block! We have time to get this RIGHT and we don't want to be disqualified for a minor point after working hard! So come on!!! Wanna join us??? Help us get the longest blockchain and win this clue!!! :)
SECOND UPDATE: a rival clan just seriously tried to sabotage us and create a side chain off of ours to confuse us. grrrr. Good thing we have a way better system than they do!!!!! We are on track and it looks like other clans are a little scared if they're bothering to sabotage!
Join #steemclan by hitting up @blanchy or jump right in to our Steem Clan discord for Satoshi's Treasure!! The more diverse our clan - the better equipped we are to dominate :)
FIND OUT MORE ABOUT SATOSHI'S TREASURE
More info on the Treasure
Image: bitcoin